How to Rent Out Part of Your House to a Boarder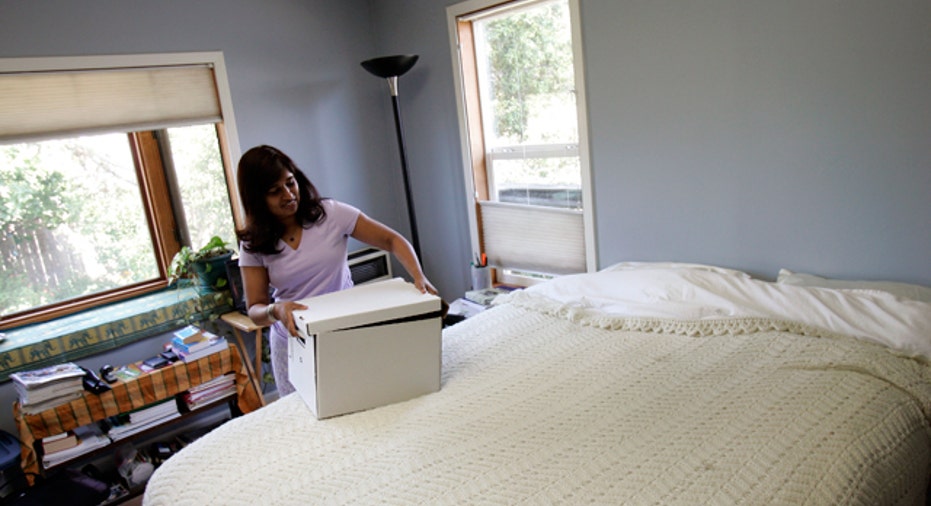 The old-fashioned term "boarder" isn't used much anymore, but some homeowners rent a room, basement or in-law suite within the home to generate extra income.
A homeowner-boarder relationship is not personal; it's business.
"The important thing to remember when you are thinking about bringing in a tenant is that this is a business deal, not a friendship," says Helene Prince, director of property management for Coldwell Banker Real Estate Services in Pittsburgh. "You need to do everything and anything a landlord would do, including charging a security deposit and establishing all the rules and regulations upfront."
Do Benefits Outweigh Costs?
A potential landlord's first order of business is to decide whether the income is worth the loss of privacy and living space.
Homeowners can estimate their potential rental revenue by comparing rental rates for their area on websites such as Roommates.com and Craigslist.
Prince, who says she enjoys renting part of her home to tenants, says homeowners need to think carefully about whether they want to live with someone else.
"If the home is already separated into an apartment in the basement, that's a lot easier, but if you are renting rooms within your living space, you need to decide if you are willing to share a (bathroom) and a kitchen," Prince says. "It's important to know what you want and how you want to live, even in terms of the hours you keep."
Dan Moore, a homeowner who has rented out rooms in his home in Boulder, Colo., says homeowners should expect to lose some privacy.
"Unless you've lived with people recently, you should start out with a short-term tenant to try it out," says Moore. "You need to get used to sharing your refrigerator and your space. On the other hand, it's nice to have someone take care of your home while you are away."
Take care of legal issues
Once homeowners are committed to the idea of living with tenants, they need to take appropriate steps to meet legal and insurance requirements and screen potential tenants.
Prince recommends checking the legal requirements before committing to renting space. She says some communities require a permit for renting your basement, but if you are sharing your space, this is generally not required.
Every homeowner should have a written lease signed by the tenant, which protects the homeowner's rights.
"You should use state-approved leasing forms that you can find online and also know your city's laws about renting property," says Kimberly Smith, president of the Corporate Housing Providers Association and co-founder of CorporateHousingbyOwner.com in Denver, a business that links homeowners with short-term corporate tenants.
Make sure all are insured
"Call your homeowners insurance company before you bring in a tenant to find out if this action will impact your insurance coverage," Prince says. "You may or may not need landlord's insurance, but, in particular, you need to know things like what happens if your tenant is bringing a dog that is on the dangerous dog list and won't be covered."
Prince suggests tenants should have renter's insurance for personal property and liability coverage.
Screen your tenant
The key element to whether opening your home to a boarder will be a positive experience is choosing the right tenant. Prince suggests telling friends and acquaintances you are looking for a tenant.
Moore and his wife found their tenants through group email lists: one for mothers in their area and another for triathlon participants. They screened the tenants by email and phone.
While Smith says you should trust your gut instinct, she also recommends homeowners pay for a background check on prospective tenants. For example, Liberty Alliance can provide a criminal background check for $55, and TransUnion SmartMove can provide a credit and criminal check for $30.
"You'll need the prospective tenant's permission to do a credit check, and you should also ask for three references and check them," Smith says.
Lay Down Clear Rules
Establishing clear rules and having a written contract can be the best way to generate extra cash with a boarder.
"I think the most important thing is to be very clear about your expectations such as wanting the home to be quiet after 11 p.m. But realize that you'll hear them sometimes, and they will hear you," Moore says.
Prince says in addition to a legal lease, she includes mold and lead disclosure forms, a nonsmoking addendum, a renter's insurance addendum and a no-pet addendum.
"I have a list of rules and regulations that I have the tenants sign, including a ban on the use of illegal substances, since the landlord could be legally responsible if something is used in the home," Prince says.
Prince's 28-item list of rules regulates topics such cleaning, dishwashing and her ban on wearing street shoes indoors.
Smith recommends creating your personal set of rules along with an arrival sheet and a departure sheet that specifies how to have the security deposit returned. She says homeowners need to decide how to handle parking issues and utility payments.