How to Recruit for Virtual Teams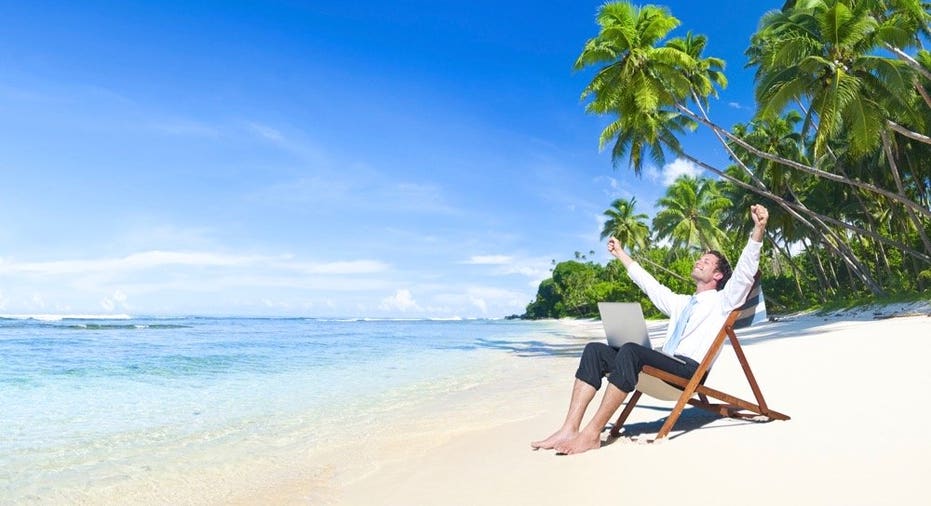 Virtual teams are becoming even more commonplace than they were in 2013, when Harvard Business Review covered the three waves of virtual work, or 2014, when a Forbes article described telecommuting as the future of work.
You now have a global talent pool at your disposal. In 2015, Fast Company predicted the ways in which businesses would adapt to the growing contingent of freelancers in 2016, and being "remote-friendly" was at the top of the list.
But what does this mean for recruiters? How can you craft a recruiting strategy for virtual teams that's friendly to candidates, results, and you?
See What's Available in Your Applicant Pipeline
You might have done all the hard work of sourcing qualified candidates already. Look to your applicant pipeline at the start of your search for virtual teams.
Again, don't rule out anyone at first due to location. You're looking for cultural and talent fits. In most cases, you're recruiting for teams who should make the call on decisions regarding culture, time zone differences, and communication abilities.
Reach out to potential candidates from your pipeline and position the opportunity as an attractive alternative to the office grind.
If a candidate is unfamiliar with remote work, but wants to learn more, pitch to them the built-in perks, like:
- zero commute times (unless they want them);
- fewer distractions;
- and a lack of the typical office politics.
If your candidate has experience working in virtual teams, you probably won't need to articulate the less-understood aspects of remote work. However, you can communicate things like:
- where the other teams are located;
- how long the company has been working remotely;
- and the team structures and hierarchy of command.
No suitable candidates in your talent pipeline? No need to worry yet. Move on to that enormous applicant pool you're probably using already.
Related: Do You Work From Home? How to Build an Energy-Efficient Home Office:
//
Search LinkedIn for Candidates Who Fit Teams, Not Locations
When you're recruiting for a company that has employees who telecommute or that has teams around the globe, you can take advantage of software algorithms used by sites like AngelList and LinkedIn to match prospective candidates to a position, no matter where they happen to be located. This makes it far more likely that you'll find the best match for a position, instead of simply finding the best local match.
Browsing LinkedIn is a great place to start. Posting jobs to job boards has its benefits, but when looking for certain skill sets, you can't beat the mass of talented passive and active applicants on the world's largest job site (read: LinkedIn). Search for job titles, skills, or whatever keywords stick out to you as unique or important.
This isn't your first rodeo, but you may not be familiar with pulling in applicant information right from the browser. Using an applicant-sourcing Chrome extension like Jobjet will help you evaluate skills quickly, so you can focus on communicating with talent (instead of trying to figure out if and how they might work).
Offer Proof of Legitimacy
You can use the same suggestions we posted above when reaching out to the candidates from LinkedIn. Whether you find someone in your pipeline, LinkedIn, or a response to your job description on your job portal, you should also consider one aspect of the candidate experience that can feel specifically intimidating (even if the candidate has worked in virtual teams before).
It can feel particularly illegitimate when being solicited by someone you don't know, about a position you've never seen before, for a business that doesn't have a central location. It can feel dangerous. It can give the applicant a fear that they're being taken advantage of in some way, or that they may even be the victim of fraud once personal information starts exchanging hands.
Do some homework and have company information readily available whenever a candidate asks. Some questions you should be able to answer include:
How long has this company been around?
Who are the company's recognizable clients or customers?
What companies compete against this organization? (This can prove that the market exists and a vibrant marketplace will support the company.)
Has the company released any noteworthy products or services?
You may not need all of this information up front, but it will help you sell the position and back up its legitimacy if a candidate sounds hesitant to move forward.
Bridge the Communication Gap Between Candidate and Company
You're going to be the main point of contact for this candidate for the early stages of a relatively disconnected process. Put yourself in their shoes and try to fill in any gaps that develop between their interest and the company's process.
This step falls under the domain of creating a great candidate experience. Try to stay updated on the process and act as an encouraging middle man. Your client or company is probably slammed with work and hardly able to engage with a new candidate – let alone dedicate the time and resources necessary for making talent feel welcome. You will need to step in to find out if everything is moving forward, if the candidate is waiting to hear back on anything, or if you can help the process along.
Help With Onboarding If Necessary
It's not like old-fashioned onboarding where the new employee shows up to their desk on day one. Practically speaking, a new virtual employee's first day on the job doesn't change much for them, other than what they focus on during the day. Help your candidate move through the virtual recruiting, interviewing, and onboarding process by making the candidate feel comfortable with all the usual tools leveraged by remote teams.
These tools can include:
Skype
Zoom
Google Hangouts
Outlook
Slack or other messaging services
Trello
Basecamp
Google Drive
Box
Dropbox
This list is by no means exhaustive. There are a ton of great new productivity and communication apps built for maximizing the output and experience of remote employees. Each company is different, and many will use a mixture of apps to organize their efforts.
At the start of your recruitment process for virtual teams, ask the teams what apps they use and which forms of communication they prefer to use across projects (and specifically for interviewing).
You can help ease the transition and process for your candidate so they can focus on the job at hand and preparing for the interview instead of trying to get their laptop camera to work properly with Skype.
–
The ability to recruit virtual teams around the world can be a tremendous opportunity for recruiters who can adapt their practices to the unique needs of remote clients and candidates. However, many of the same recruiting best practices still apply. No matter the job or the setting, you will always need to:
- create a great candidate experience;
- make a persuasive offer;
- communicate with the candidate in a timely manner;
- and help the new hire through a new (and possibly intimidating) process.
However, when recruiting remote employees, the quick chat over coffee may have to become a fast video chat during an hour that aligns for both of you. No worse or better of a practice – just different.
With the way businesses continue to evolve, "different" is quickly becoming the new "ordinary." Now, you should be ready to make it "extraordinary."
Justin Dennis is the cofounder and V.P. of marketing at Jobjet.com.