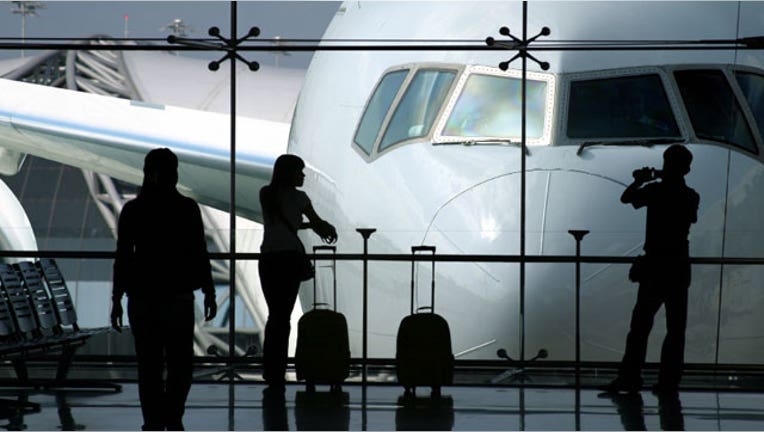 Vacation is a time to get away for a little R&R, but that doesn't mean you can let your guard down when it comes to protecting your identity.
Experts say travelers are vulnerable to computer and mobile phone hacking, which can lead to personal information being compromised. Whether it's connecting to the Internet via a hotel's Wi-Fi or checking flight information in a café, travelers are more susceptible to attacks when they are in an unfamiliar environment.
"When you are at home, you carefully set up your network, router and wireless access point and make it the most secure as possible," says Jason Glassberg, co-founder of security consulting company Casaba. "When you are traveling, you are at the mercy of the infrastructure you connect to."
Security experts say a hotel's internet connection is risky because of all the other travelers' using the network and that it's hard to confirm the security of a network.
"You can become victimized by so me malware or nasty program installed on your computer," says Glassberg. "The other risk is that you put yourself in a position where people can sit on the network watching your traffic flow from your computer to whatever you are connecting to. You can imagine connecting to your bank from your hotel—there will be pretty interesting information passed."
How to Stay Protected
There are easy ways to protect your computer on the go that don't cost a fortune. Personal virtual private network (VPN) software is affordable and allows you to use your network at home to access the Internet while you are traveling. According to Glassberg, a personal VPN creates an encrypted connection to your home network, offering network security from anywhere in the world. "It's very easy to install and configure. Many new routers have them built in at no additional expense," says Glassberg. "It's very difficult for someone to snoop and see what you are doing when using a personal VPN."
Another way to ensure safety is to limit your computer activity while on the road. "Unless you really need to do your banking, don't" says Glassberg. "Wait until you are at home."
If you have to use the Internet, Sahba Kazerooni, managing director at Security Compass, recommends verifying a network's authenticity. For instance, if you are in a hotel, before you connect call down to the front desk to ensure you have the right network. If at all possible, Kazerooni says to only connect to networks that require a password.
Another defense tactic is to turn off the auto connect feature on your computer and phone. According to Kazerooni, auto connect means your device is constantly looking to connect to a Wi-Fi network. It's easy for a hacker to put up a hotspot that has the same network name. "A lot of people aren't aware of the auto connect feature," says Kazerooni.
If you haven't created one already, make sure to create strong passwords on every device before heading on vacation in case it gets lost or stolen.