How to Prepare Your Home Before Your Vacation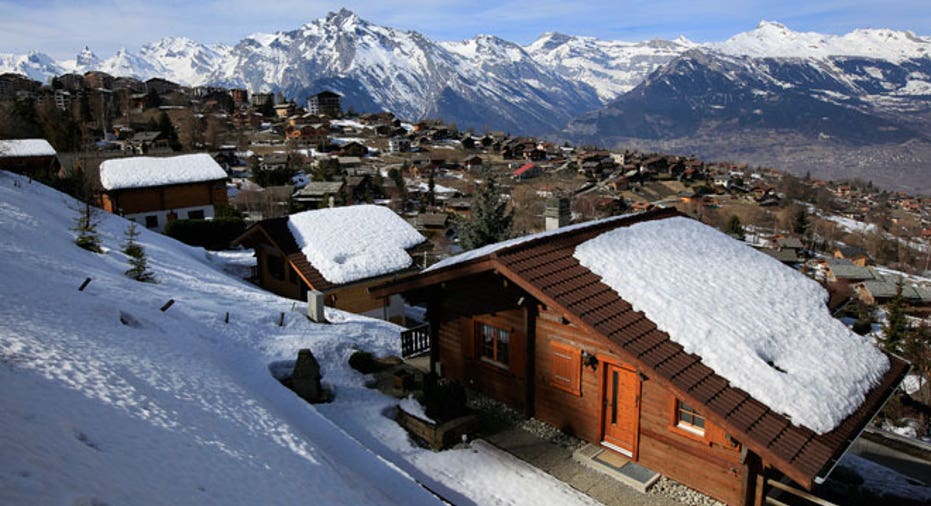 Vacation is a time to escape for a little rest and relaxation, but it's also the time thieves increasingly break into empty homes.
According to recent claims data from insurance company Travelers, theft increases during the summer months largely because more people are away. But it's not only criminals you have to worry about while you are kicking back, you also have to be concerned about potential damage from a broken pipe, busted hot water heater or other unexpected mishaps.
"Things happen while you are away," says Jim Gustin, senior property specialist at Travelers. "There are multiple perils homeowners need to worry and think about."
Nobody wants to come home from a vacation to find their home has been burgled or discover their furniture floating about because of a flood. To reduce the chances of that happening follow these four tips from insurance experts, after all doing nothing can be costly: According to a Nationwide survey, the average cost to replace stolen belongings is close to $3,600.
Tip No. 1: Make it Look Like Someone's Home
Burglars prey on easy targets and will go after homes that look empty; nothing screams unoccupied more than mail and newspapers piling up in front of the door front and a dark house at nighttime.
Melissa Digby, director, loss prevention and safety at insurance provider USAA, recommends leaving the TV or a radio on to create noise. Have a friend or neighbor collect mail and newspapers or place a temporary stop on both until you return.
Set timers to turn on interior and exterior lights and other electronic devices at random times to give the appearance that someone is home, says Nationwide spokesman Jarrett Dunbar.
Digby also advises alerting the local law enforcement that you will be away and ask a trusted neighbor to keep an eye out for strange activity.
Tip No. 2: Keep Your Vacation Private
Thanks to Facebook and Twitter, we've become a nation of over sharers. We share our moods, meals and pictures and while most of the time all that information is harmless, posting when you leave and come back is an open invitation to robbers.
"People like to tell everyone where they are going on Facebook but the problem is they are telling everybody they are leaving," says Gustin.
Tip No. 3: Consider a Water Detection Alarm
Flooding can cause a lot of damage in a short amount of time, so you can easily imagine what would happen if you were away for a week and had no idea a pipe burst. Digby of USAA says a water detection alarm can help detect a problem early.
"These devices alert you when a possible water leak is detected so that you can take action. In addition to an audible alarm, many can also be programmed to shut off the water to the appliance or main water supply to your home when a leak is detected."
Tip No. 4: Prepare for Severe Weather
You pack your vacation attire to deal with inclement weather, so prep your home before jetting off.
If your vacation is during the summer and you live in an area prone to hurricanes, Gustin says to secure any outdoor furniture, close and lock all shutters and unplug any appliances that may be susceptible to a power surge if there is a lighting storm.
Winter travelers face the risk of a frozen pipe that explodes. To prevent that from happening, Digby suggest keeping a slow trickle of water flowing through the outside faucets, fit exposed pipes with a minimum of two inches of insulation and keep the thermostat no lower than 55 degrees.
" When taking an extended vacation, consider shutting off the main water supply and draining the water system to keep water from freezing inside the pipes and bursting them ," she says.