How to Prepare for a Lunch Interview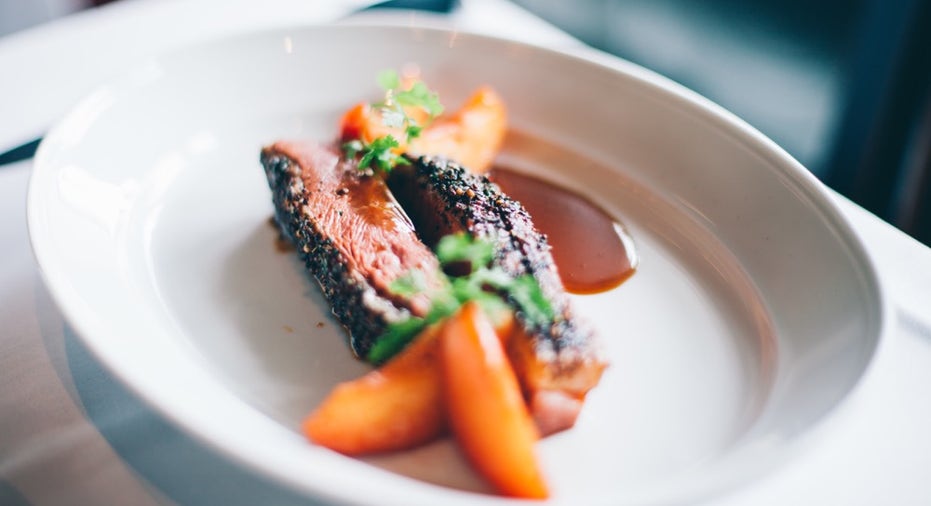 You have been invited to lunch as part of the interview process. Now what?
1. Research the Restaurant
Confirm the exact location of the restaurant. You do not want to go to the wrong location. You also don't want to be late, so become familiar with the traffic patterns during the time of day you will be driving to the restaurant.
Even if it is a very casual dining establishment, you want to dress to impress. Do not wear shorts and flip-flops, even if the restaurant is near the beach or you will be dining outdoors. I recommend wearing a jacket. You can always take it off.
2. Review the Menu
On the day of your lunch interview, you will probably be nervous. Review the menu and select your entrée in advance. This way, you can focus on the conversation and not the menu. Also, when you know what you want, you won't appear indecisive. Avoid ordering messy food, and refrain from making your order complicated by asking for substitutions. You do not want to give the impression that you are "difficult."
3. Research the Attendees on LinkedIn and the Company Website
It is okay to ask who will be interviewing you and who else will be attending. Research the people you will be dining with. Review the company website, and be sure you can articulate how your values align with the company's. Consider how you can establish rapport with the attendees. Again, this is where LinkedIn will help you. Look up the interviewers on LinkedIn and read their profiles. Search other social media sites to learn about their hobbies and community involvement. Be prepared to establish rapport, make small talk, and leave a lasting favorable impression.
4. Make a List of Potential Interview Questions and Practice
Based on your initial interview questions, you can plan on what the next round of questions may be. If you have not already done so, do an online search of typical interview questions. Ask your career coach or a family member to help you practice. Consider recording the interview so you can hear how fast you talk, if you use filler words, or if you mumble.
5. Select Your Wardrobe
Be mindful of what you look like when you are sitting. Sit in front of mirror to see if you have buttons gaping or if your shirt is pulled tight across your middle. Practice moving your arms. Can you reach across the table for the salt and pepper or pass them without ripping your jacket? If you will need to walk on cobblestone or brick, make sure you wear appropriates shoes. If you do not know whether you will be dining inside or out, choose your wardrobe carefully. There is nothing worse than having to hold your dress or skirt down while dining outdoors. Ladies, be mindful of your hair. You do not want it blowing in someone else's face.
6. Plan to Arrive 15 Minutes Early
This will give you time to use the restroom and double-check your appearance. It will also allow you a few minutes' grace period in case you experience heavy traffic. I recommend making a trial drive at the time of day you will be driving.
7. Greet With a Handshake
When you enter the restaurant, ask if your party has arrived. If they have not arrived, you may be seated by the hostess. If you are waiting to be seated when your entire party is present, you will want to wait attentively in the lobby. Don't be caught fiddling with your phone or looking bored.
When you see your party, greet them properly. Be sure to make eye contact, smile, and offer a firm handshake. First impressions are not the time to be shy.
8. Build Rapport and Get Everyone's Contact Information
If there are people dining with you whom you have not met before, you will want to ask for their business cards. You do not want to give them your card if they don't ask for it, but typically, if you ask for their card, they will also ask for yours.
You will want to follow up with these people after the interview by connecting with them on LinkedIn or sending a handwritten note to each person, letting them know you enjoyed meeting them at lunch.
If you give a card to one person, you must give a card to everyone. Do not exclude someone. Be prepared with an adequate supply of cards in a professional business card case. Do not take a stack of cards with a rubber band around them and plop them on the table.
9. Be Careful With Your Order
Do not order the most expensive or cheapest item on the menu. Follow the lead of the person who invited you to the restaurant. If others are ordering full meals, do not order only a sandwich.
If you followed tip No. 2 above, you will know the menu and what you want. You can then focus on engaging in active listening and conversation.
–
Preparing for a lunch or dinner interview is important. Do not dismiss it. When the day arrives, you may be nervous, and anything could go wrong at home before the interview. Preparing for the interview will guarantee that you have a great interview regardless of such uncontrollable circumstances.
Jaynine Howard is a military veteran whose work as a career strategist and reinvention specialist has been recognized by professional organizations throughout the nation.