How to Play the Health-Care Sector Amid ObamaCare Uncertainties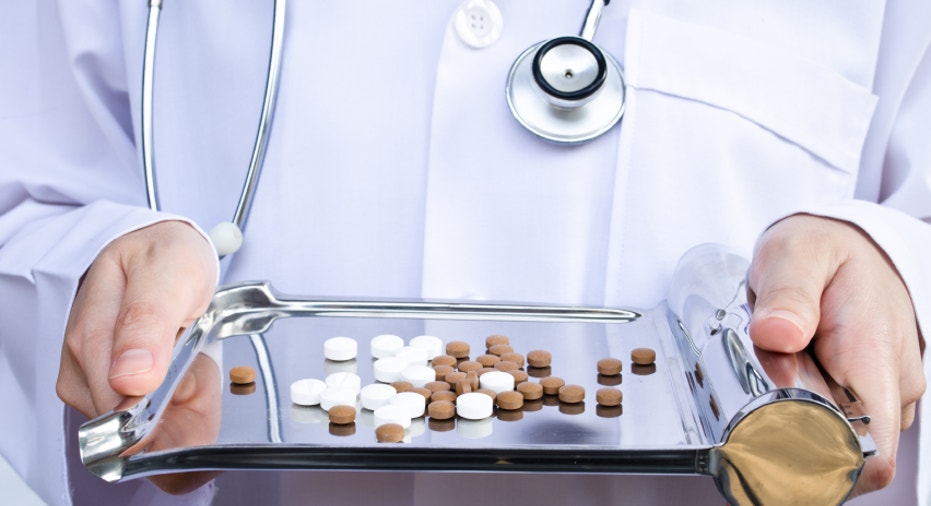 The past year was a true test for insurers, hospitals, medical device makers and any company operating in the health-care sector as they navigated their way through the Affordable Care Act's first year of implementation.
Health insurers are still be finding their feet under ObamaCare, but analysts say the overall health-care sector can be played for strategic investments going into 2015.
The trend in the sector is headed toward stability, says Betsy Pecor, portfolio co-manager at Eagle Asset Management in Florida. The firm focuses on mid-cap and small-cap companies, and Pecor says companies are finally comfortable with new regulations from the Affordable Care Act, which mandates every citizen to have insurance and has created a slew of new taxes and added costs.
"They aren't worrying about ObamaCare," Pecor says of U.S. companies. "Hospital volumes aren't great, but they are improving—you see real numbers signing up for care. Medical device companies, supply companies—they feel there is more stabilization, and that they can deal with changes more."
Vishnu Lekraj, Morningstar analyst, says health care has become less volatile as 2014 unravels, but warns the sector  as a whole seems over-valued.
"We compare the aggregate level of stock prices with the fair value of prices as a whole, and the market does seem slightly over-valued," he says. "There has been some volatility, but as far as headline risk there is definitely less as it relates in terms of ObamaCare."
Lekraj expects this trend to continue in 2015, as state and federal exchanges continue to iron out any issues and the law continues to be implemented.
"Now that we are over with the first year of exchanges, it should be a smoother transition," Lekraj says. "But we need to look at pricing dynamics and growth as far as more folks having access to health care."
If you are considering investing in the sector, and potentially want to stay away from large insurers, which Moody's Ratings downgraded earlier this year to negative from stable citing the ACA, Pecor suggests being well-diversified.
"If you are going into small and mid-cap companies, look at health-care equipment and supplies," she recommends. "Also consider companies playing inversion deals. I would look for companies with headquarters or a product base [overseas] that have lower European tax rates."
For pharmaceuticals, consider brands that have six to eight products, instead of brands that rely very heavily on just one drug, as patents can expire, and disrupt momentum, she adds.
"Make sure no one product brings in 10% of its revenues, and there are barriers to entry."
Biotech, which has been extremely hot in terms of mergers and acquisitions so far this year, is still too risky for Pecor, who says some other portfolio managers at Eagle Asset take a "basket approach" to investing in biotech for protection.
The life sciences portion of the health-care industry is another way to play biotech, Pecor says, as many of these companies wind up testing on biotech drugs.
Finally, medical device makers and hospitals are starting to look a bit more appealing for potential investments, Pecor says, now that they feel more stable about the ACA.
"Last year, it was hard to sell a hospital a pencil because their budgets were so tight," she says. "Now, you start to hear medical device companies and hospital channels say that ObamaCare doesn't mean as much to them anymore. The medical device tax, they know they will have for the rest of their lives, so they are charging a bit more for their products. And hospital volumes are starting to stabilize—more people have qualified for Medicaid expansion, so you will see that help these companies."