People are living longer than ever before, and many senior citizens aren't willing to give up the independence of living in their own home. Aging Americans' demand to stay in their home is ushering in a new crop of technology designed to give them the independence they crave, but also provide  family members peace of mind that they are remaining safe.
"Less than 5% of the senior population lives in nursing homes," says Jody Gastfriend, vice president of senior care services at Care.com. "The majority of people want to age in their communities and technology is a really great tool to allow them to do it."
Long gone are the days when wearable emergency alert systems were the only defense seniors had to get help in case of an emergency. These days there are passive remote monitoring systems, emergency response devices and Internet-based video monitoring tools that not only enable loved ones to check in on aging family members, but can also be a life saver in the event something does go wrong.
1. Personal Emergency Response Systems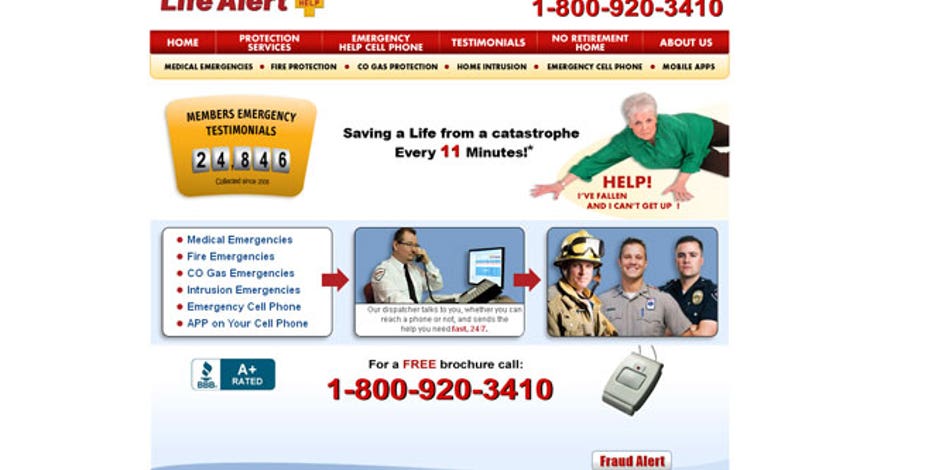 ---
Personal emergency response systems were made popular by Life Alert and its famous "Help, I've fallen and can't get up" commercials, but they've become much more advanced over the years.
According to Gastfriend, personal emergency response systems have become much more mobile to meet  the needs of seniors who are independent, but prone to falls.
"The devices are simpler and you can wear them almost like a watch," says Gastfriend. Indeed Life Alert, for an example, has an app that gets seniors help by pressing a button.
2. Motion Detection Monitoring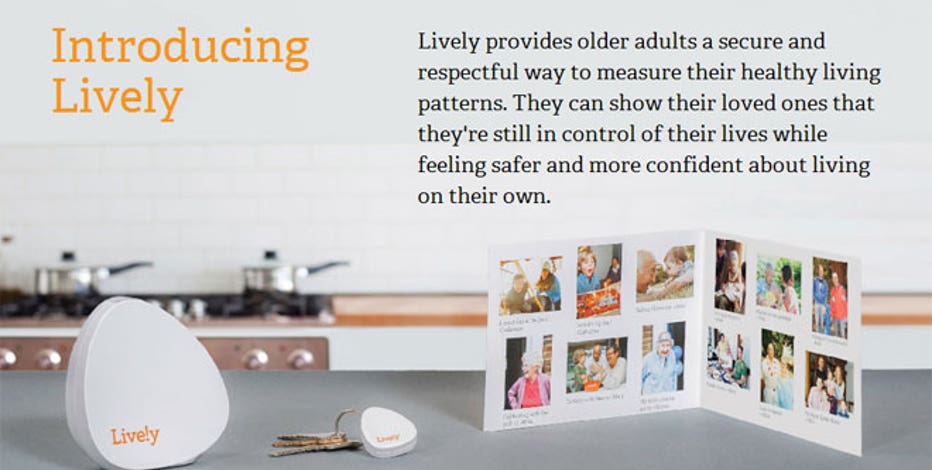 ---
In the past, motion detection systems to monitor an aging person were cost prohibitive to many families with price tags around $1,000 to $2,000, according to David Glickman, COO of remote monitoring system maker Live!y.
Advances in technology have made monitoring devices more affordable. Live!y's device, which costs $149 and then $19.95 a month after the first two months,  comes equipped with sensors  that are placed throughout the senior's home on objects like a refrigerator or shower, and the activity signals are fed to a hardware hub that uses a cellular connection instead of Wi-Fi.
The sensors passively monitor their targets to learn their patterns, and if a person deviates from the normal pattern, for instance he or she stays in the bathroom for longer than usual, the device will alert the designated person.
The sensors can even be put on a pill box so the caregiver will know if the pill box hasn't been opened at the correct time or at all. "It doesn't tell you what dad is eating or drinking or what show he is watching," says Glickman. "It's all about the daily living patterns so you know your loved one is doing the things they normally do."
3. Video Monitoring Systems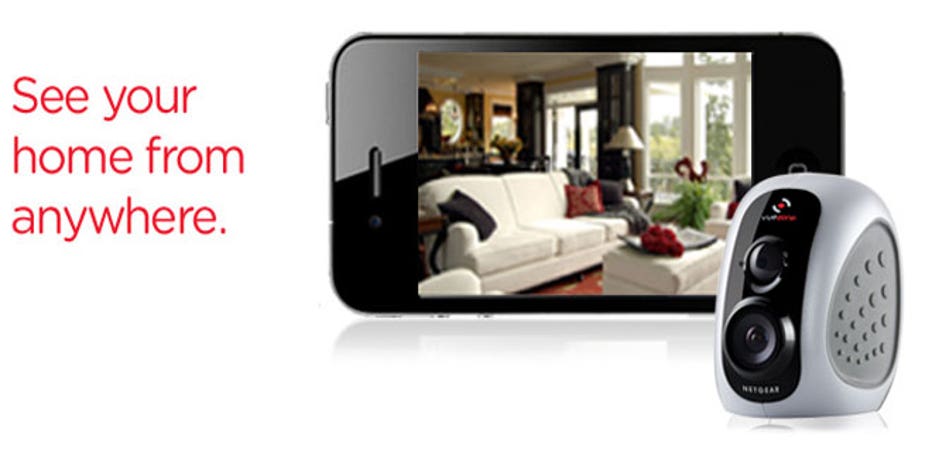 ---
Often referred to as "Grammy cams," placing a video camera or multiple cameras  around a home can help caretakers monitor family members over the Internet wirelessly.
VueZone, a unit of NetGear, sells remote video monitoring systems that range in price from $99 to $229. According to Erich Volkert, senior director, product management, the cameras take less than 10 minutes to set up.
"The system is super easy to set up and doesn't require the customer to run wires," he says.   A free alternative, but one that will require an elderly person to understand technology, is using a video conferencing service over the Internet like Skype.
While wireless video can allow family members to feel secure about their elderly counterparts' safety, it does bring up privacy concerns, especially if the person being watched doesn't fully understand what's going on.  "It's important to balance safety with privacy and independence," says Gastfriend. "It's always a delicate conversation to get your parents comfortable with technology."
At the end of the day, remote monitoring devices can provide family members peace of mind, but it can also give them a false sense of security, says Martin Rosen, co-founder of Health Advocate.  For instance, if the technology relies on Wi-Fi, it's not always a guarantee that the Internet will work or that the power won't go out.
There can also be glitches in devices that send false information. With this in mind, Rosen suggests people use products from a reputable source that have been vetted from industry peers and have received accolades from trusted sources.
"Like anything else there are pluses and minuses," he says. "The last thing you want to happen is you think it's working and it's not."