How to Launch a Successful Rebranding Strategy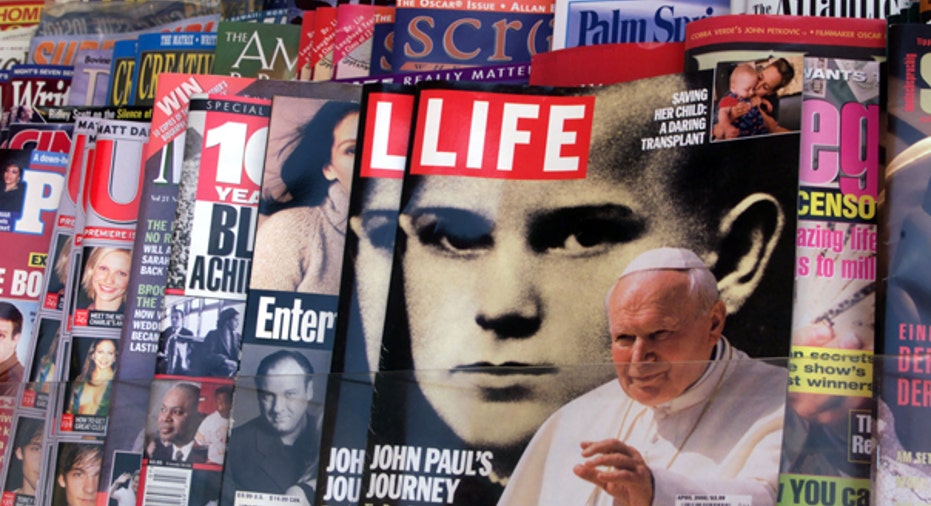 When supermodel Niki Taylor graced the cover of lia sophia's fall/winter 2011 catalogue, the company's sales force knew that big changes were underway.
For 30 years lia sophia's sales advisors sold fashion jewelry at intimate gatherings, echoing the Tupperware parties popularized in the 1950s.  While lia sophia's business model survived three decades, management sensed that the company's look and feel was not moving with the times.
"We noticed competitors were upping the fashion content in how their jewelry was presented," said Tory Kiam, CEO of lia sophia, "We had created this strong fashion sense for lia sophia jewelry, but that fashion sense was not as well articulated in our sales materials, most notably in our catalog, website and packaging."
While rebranding can give a company new life, understanding why it's necessary and how to communicate the new message to employees and customers are integral prior to a strategic brand evolution.
"If you think that rebranding is just changing a logo or tagline, you don't understand what rebranding is," warned Dennis Bailen, founder of Core Strength Marketing. 
Growing bored with the brand or believing a message is stale without really understanding how the brand is perceived can result in unnecessary costs and lackluster results.
Karen Kreamer, founder of K2 Brand Management Consulting recommended business owners survey customers and prospects to understand how they perceive the brand before changing it.
The findings will help entrepreneurs determine if they need to rebrand and how to plan their new message and goals.
"Once an entrepreneur has defined the new message that will differentiate them, things like logos, new websites and new tradeshow presentations become a lot easier because the destination is defined and everything else is a path to the destination," said Ballen of Core Strength Marketing.
During a rebranding, management needs to balance integrating major changes with maintaining the level of comfort and familiarity that customers and employees are used to.
"As a matter of principle, we always ask [our clients] what we should keep," recalled Trace Hallowell, founder of branding strategy firm Tactical Magic, "Usually, not always, there is something in the mix that was successful. As we go forward, we try to conserve whatever was working in the past."
As part of lia sophia's rebranding, management appointed Kiam's wife Elena as the face of the company, they launched a Red Carpet Collection and are using the catalogue both as a sales tool and as an avenue to tell a story about the jewelry.
Customer perceptions are typically what influence a rebranding and should be included in the execution or the plan could backfire.
"A lot of companies sometimes forget how much loyalty existing customers have with a brand, especially now that social media allows people to weigh in more," warned Kreamer of K2 Brand Management Consulting, "Early communication with existing customers is important." She advised businesses tell patrons what is going on and tell them the new branding will not impact the level of service.
Employees are also major stakeholders in the rebranding process, particularly sales teams.
"Involve [employees] in the process. Let them express their opinions about what makes your brand great through surveys, group discussions and one-on-one interviews," advised Hallowell of Tactical Magic. "Equip your folks to tell the story about why the brand has changed and how the change benefits customers."
At lia sophia, advisor Tina Gibbons uses aspects of the rebranding as a selling tool. "Everyone wants to wear what celebs are wearing," said Gibbons, "I tell my customers who read StyleWatch and Vogue 'did you see Ashley Simpson wearing the Jupiter ring.' With this celebrity following I feel like it adds more credibility to the company. "
A rebranding can turn a company around, but it requires a significant investment.
"Business owners need to be ready to invest money and time," warned branding strategist Karen Kreamer. "You are talking about changes to all of your customer touch points, like product packaging, how employees answer phones, the look of the website, events marketing, paperwork, and more."
Once a rebranding is complete, entrepreneurs can measure its success through surveying customers and employees.
By talking to advisors lia sophia's CEO found that they may have expanded their collection by too many items.
"We have gotten feedback that it is hard for our advisors to purchase enough samples to properly sell all the SKU's we offer," said Kiam. "However, the advisors are energized by the more fashion-forward look of our catalogue. They also like the new packaging and website."