How to Job Hop Your Way to Long-Term Career Success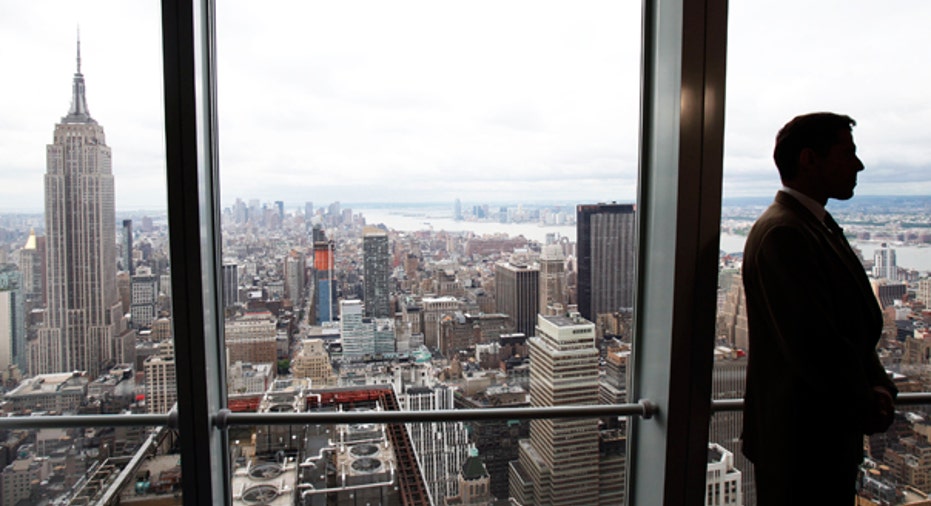 If you've not considered quitting your job at least once, you may be living in the dark ages.
With the job market still in flux after the Great Recession, social media websites changing the way we apply for jobs and company paternalism out the door, the only thing that's constant in this workforce is change, experts say.
Workers are no longer staying with an employer for their entire career and instead prefer to stay for two to three years and then move on.
Though the term job-hopping evokes mixed reactions from employment professionals, a recent CareerBuilder survey of more than 2,000 hiring managers and human resources professionals and over 3,000 workers shows 55% of employers have hired a job-hopper.
In fact, nearly one-third, 32%, say they have come to expect employees to change jobs frequently, especially younger workers who are trying to find footing for their long-term career in a still lackluster job market. Some employers even tout the potential advantage of job-hoppers, saying they bring a wealth of experience to firms, along with an eclectic perspective, says CareerBuilder's Jennifer Grasz.
New York University professor Richard Lewis, a branding and marketing strategist and author of Why Hire Jennifer, says the expanded roles employers are requiring of employees are conducive to an environment in which employees can more easily change jobs. It used to be job descriptions had specificity to them, he says. Today, companies are requiring employees to go beyond one main job function and do the work previously done by several people. Demonstrating multiple skills that enable workers to go beyond a core function makes workers more marketable, Lewis explains.
Employers' expanded expectations can be good news for recent graduates unsure of their long-term career projections. "One's career is made up of all different industries, titles and verticals and is much broader than we thought years ago," says Tamryn Hennessey, vice president of career services and public benefit initiatives at Rasmussen College. The challenges of workers changing careers and moving from one industry to another are outdated.
This reversal also helps older workers. Despite what the survey says about job-hopping being less acceptable as you age, experts say age is not the barrier it used to be when breaking into new careers. Admittedly, the older you are the harder it is to build a case and speak to a new opportunity, perhaps one that is even in a new industry, says Hennessey. On the other hand, she says older workers come equipped with a suitcase of positive and transferable experience and can be more insightful about their positive attributes.
Plus, many employers perceive job-hoppers to be adaptable, says Grasz. "Agility is an attractive attribute in an employee."
Really Short Stays a Red Flag
While employers no longer expect long-term employment vows, some level of commitment is important, warns Grasz. A job-hopper has to stay with a company long enough to make an impact—and for the company to get a return on the costly investment of bringing a new employee onboard.
One red flag is the employee who changes jobs and leaves after a year or less. According to the CareerBuilder survey, 43% of employers view that person as a hands-off candidate.
Job-hopping just to gain a wealth of experience does not have value for long-term career success. "Whether you're 22 or 62, if you don't know exactly what makes you tick, it doesn't matter what you do," says Andrew LaCivita, author of Interview Intervention and founder of milewalk.
When it comes to factors that push workers out the door, workers list a micromanaging boss, a long commute and the absence of company-paid training as their top three reasons for leaving a job, according to LaCivita.
However, LaCivita, says that too many workers think that transitioning to a fresh job in a new company will fix things. In reality, the change could mean a new set of problems. "People just assume different is better," he says. Workers take it for granted the aspects they like at their current job will be present in their new position, which is not necessarily the case. In fact, it's unlikely, he says.
Part of the process of even considering a move is workers taking a good look at the things that fulfill them at their current post and figuring out how to maximize the experience.
What's more, people tend to make decisions by comparing Job A against Job B and completely take themselves out of the equation. "It's one of the worse techniques known to man," LaCivita says, and leaves workers unarmed to get enough "intel" to determine whether a new position is actually a better fit.
LaCivita advises workers to look before they leap, and to consider whether slight alterations to a current position will create more overall job satisfaction. He says this will prevent you from feeling stagnant and allow you to navigate a path to success on your own terms.
Here's what experts recommend workers take into account before moving to a new job:
Think long-term.  Think career, not "just a job." Every opportunity should help you reach your career goal, says Grasz.
Build your brand. You may have an off-beat hobby or have lived through a hardship that is the essence of who you are, and experts recommend making this part of your career. Make the underlying character traits that enabled you to excel or prevail the focal point of your brand, says Lewis.
Keep current. Seek out tools, learning opportunities and internships that will help you pick up skills to keep current and master both the technical and social skills to meet today's workplace head-on.
Make a list. Make a list of what drives your happiness. Don't just focus on skill sets or technical attributes; broaden your list to include cultural considerations. If you identify 19 items and satisfy 17, you'll be doing back flips, LaCivita says.
Listen to yourself. Self-awareness, not the opinion of family and friends, will enable you to determine whether a job opportunity is right for you, says LaCivita.
"Job-seekers who just want to be 'taken in' have more difficulty," adds Lewis. "People who have a better sense of what they want have a better shot at getting there."