How to Ink the Best Deal on Printer Cartridges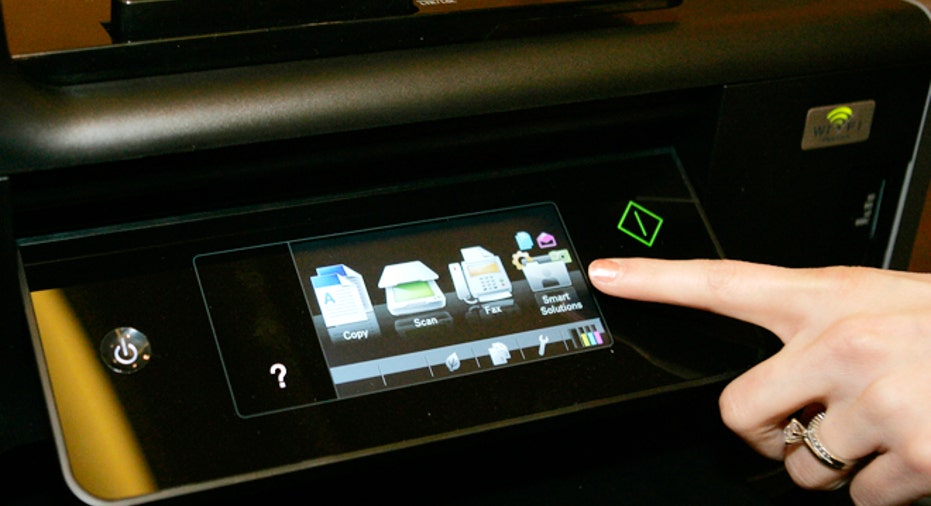 It's Saturday night. You're printing out pictures of your dog wearing costumes (or is that just me?) when suddenly the "Toner Low" message flashes on your printer. Your heart fills with dread. How much will you have to shell out to have a print of Sheba in a tutu?
Never fear. We've consulted printing industry experts for tips on how to get the most for your money and get you back to printing ... what ever it is that you print ... in no time.
The Savings Challenge: Brand Name vs. Remanufactured Toner
Buying remanufactured toner cartridges are an environmentally friendly way to recycle your cartridges and get more prints.
First, the cartridge is completely disassembled and every part of the cartridge is cleaned and inspected for damage. After replacing the parts that are damaged or worn, the cartridge is reassembled and filled to capacity with toner specific to your cartridge requirements.
"Most people's biggest concern is that they don't get the real amount of toner," says Volker Loeper, owner of Cartridge World San Jose. "It's baloney. We often fill the cartridge to a higher level then the original."
Although the environmental benefits of buying remanufactured cartridges are unmatched, prices vary by product and seller, and are sometimes higher than the brand name retailers.
The HP 85A LaserJet Black Toner Print Cartridge, a toner that yields about 1,600 pages is available for $67.99 online at Staples, Office Depot and Office Max. The remanufactured version of this cartridge is available online ranging from $17.99 at colortonerexpert.com to $79.99 at inkcloners.com.
Whether you prefer to stick with your brand name cartridge or go green with a remanufactured cartridge, you can get the best deal by logging off the Internet and going into the store.
"When you buy local, you can negotiate and get better deals," says Loeper. "Almost every cartridge retailer I know offers discounts for students, teachers, and nonprofits."
Do-it-Yourself
If you're feeling brave, try refilling the toner yourself. Toner refill kits are available online and range in price from $12 to $15 depending on the yield of cartridge you are re-filling.
A typical kit Includes one bottle of toner, one pair of latex gloves, a plug (if applicable) and detailed instructions. According to ToneRRefillYourself.com, you can refill a cartridge up to three times without disturbing its performance. Brother toner cartridges can be refilled up to five times.
If you spill while refilling, be very careful with clean up. The tiny particles in printer toner create a static charge when vacuumed and can explode your vacuum bag.
You can remove toner from your skin with a harsh soap, but it will not come out of your clothes, so refill with caution.
Set the Right Tone with Draft Mode
Your printer toner should last about two months per cartridge. If it's running out after three weeks, set your printer to Draft Mode. That can cut cost-per-page can by half or more.
"If you are printing documents for your own reference, like homework or e-mails, put the printer into draft mode," says Loeper. "You will get a decent quality printout and save 60% of your toner."
Consumer Reports tested printers from Brother, Canon, Epson, HP, and Lexmark to see whether printing in Draft Mode saves money. They discovered that all the printers use less toner when printing in draft mode. They also print faster.
Draft Mode does not produce the highest quality printout but it may be good enough for your personal printing needs.
The Bottom Line
It's time to atone-r for your spending sins. Follow these tips and you'll never overpay for printer toner again.
This content was originally published on DailyFinance.com.
More From Daily Finance:
- How to Stretch Out a Home Foreclosure for Years- Boost In Big Bank Fees Will Likely Fuel Rise In Use Of Credit Unions, Other Alternative Lenders: Reuters Analysis