How to Handle Sexual Harassment in the Workplace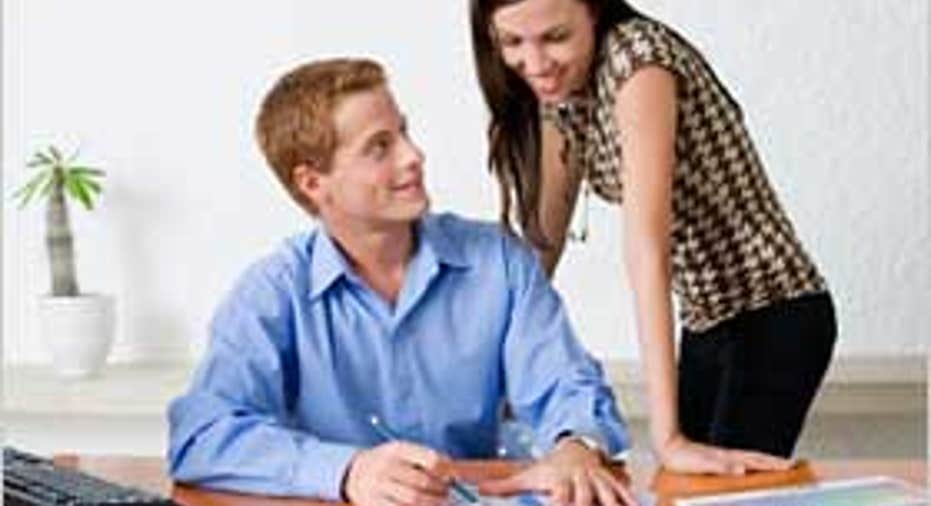 "The issue of sexual harassment is emotionally loaded because it is so personal and intense, involving both sex and power," says B.J. Gallagher, a Los Angeles management consultant who specializes in workforce diversity.A key factor in that emotional storm is confusion, both for would-be harassers and their potential targets. No one's sure where the boundaries lie anymore. That's particularly true in small firms where staffers become personally invested in the business' success and work relationships often turn intimate."Such closeness and intensity can blur the professional boundaries and lead people to step over the line," points out Sexual Harassment Support, an online nonprofit support group.As Gallagher puts it: "Just what is sexual harassment, anyway? If the boss asks you out for a drink, is that harassment? If you tell a vendor that she looks hot, will you get sued? If an important customer hits on you, should you call your attorney? Where's the line between flirting and sexual harassment?" For that matter, what about blasting out that e-mail or texted gossip about Jane or Jasper's date last night?Here's what both bosses and employees need to know about workplace sexual harassment.So, exactly what is sexual harassment?Under federal law — Title VII of the U.S. Civil Rights Act, passed in 1964, and remedies legislated by the Civil Rights Act of 1991 — sexual harassment can occur whenever an employee is unfairly treated owing to his or her gender (in businesses with 15 or more staff). Most state laws mirror the federal statutes.
1) Quid pro quo harassment. This is an exchange based on "You do something for me and I'll do something for you." Sexual harassment occurs when a job benefit of any kind is linked to whether an employee submits to unwelcome sexual advances. That includes agreeing to a date with a supervisor, having sex with the supervisor, or making professional decisions based on remaining silent about another employee's submission.2) Hostile work environment harassment. More frequent these days — and often harder to legally pinpoint — this harassment occurs when employees are made to feel "uncomfortable" in the workplace owing to sexually charged behavior or comments, including electronic communications. Examples include treating one sex differently than the other, displaying sexualized images or objects, or making unwelcome sexual advances or sexually derogatory comments.While male-on-female sexual harassment still is most typical, the incidence of female-on-male and same-sex harassment is rising."Men are speaking up as positions of power change in the workplace," says Aleicia Latimer, associate general counsel at AlphaStaff Group, a human resources outsourcing firm based in Fort Lauderdale, Florida. "The classic version of a female manager's harassment of men is, 'I only take the ladies out to lunch and I don't take men. We make jokes,'" says Latimer.Don't risk ignoring complaintsIf employers don't swiftly handle employee comments or complaints about harassment, it's likely to create resentment, low morale, low productivity and increased turnover.Worse, if you're the boss, you could also land in serious legal and financial trouble.Most sexual harassment charges don't reach a jury trial or even a formal hearing, but it's far from a risk worth taking. Six out of 10 (56.9 percent) sexual harassment charges investigated in 2009 by the U.S. Equal Employment Opportunity Commission were determined to have "no reasonable cause." Yet monetary benefits awarded that year totaled more than $121 million."If it goes to a jury trial, the average award to a plaintiff in a sexual harassment suit is $225,000 to $275,000," says Paul Lopez, who directs the labor and employment practice at Tripp Scott law firm in Fort Lauderdale.It takes only one rogue manager or bad apple to topple a business.Do draft and distribute a written policyTo avoid legal exposure, and to protect subordinates as well as managers, employers need to draft written policies that clearly explain what to do if workers think they've been harassed.With a formal, written policy in place, should any harassment occur, businesses are legally protected because they can prove they took preventive measures to avoid or stop it.Written guidelines should include the following:- A person or people in the company designated to receive any report or complaint that an employee is being treated differently based on gender.- The chain of command that will kick in when complaints surface. The authority and procedure for handling complaints should be clarified.Managers should make sure every employee has a copy of the policy. "Having it sit in the file cabinet collecting dust won't help," says Lopez. "You need to provide an updated policy to employees every year and have them sign in writing that they received it."Basic anti-harassment policies or handbooks drafted by an employment attorney cost about $2,000 to $3,000. Annual updates run no more than $500 and usually less.Is it worth risking your employment or business for that amount? "Don't put your head in the sand," cautions Lopez.
Joanna L. Krotz writes about small-business marketing and management issues. She is the co-author of "Microsoft Small Business Kit" and runs Muse2Muse Productions, a New York City-based custom content provider.