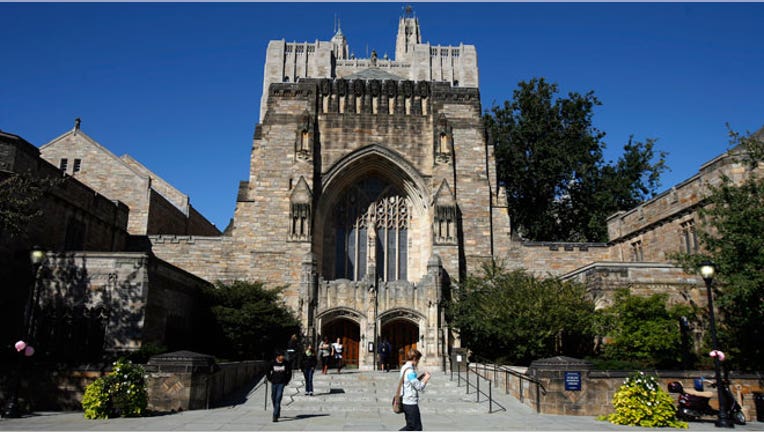 Students are paying a hefty price tag to attend their school, so it's in their best interest to take advantage of all the resources made available to them to help them find a job, develop their skills and improve their academic standing.
"There are few opportunities in life where so many resources are available all in one place and during such a transitional time in a student's life, it can be immensely helpful to have credible resources available to help students get where they want to be," says Laura Sestito, production and editorial coordinator at college resource website NextStepU and senior at Nazareth College. (http://www.nextstepu.com/)
"There are far fewer of these [offerings] in the real world so getting the help and support students need while they're still in school is something they really ought to take advantage of."
To fully reap the benefits of on-campus services and resources essential to success in college, here's how experts say students can best take advantage of them.
Plan for the Future: Career Service Center
Heading to the career center as an underclassman can help a student learn about various industries and identify possible career paths. It can also help upperclassmen meet people in their interested fields, set up interviews and review job application materials.
"This gives students an opportunity to learn about and use resources, tap into networking opportunities, learn about available jobs and internships and adequately prepare for the future," says Uva Coles, vice president of Student Services at Peirce College in Philadelphia.
Getting familiar with the career services staff can help students learn how to best market themselves for landing positions both during and after college. Career consultations at the career center can also help review resumes and practice interviews.
"Since they know you and what you are interested in, they'll be more likely to pass along an opportunity when it arises than if they have no clue about your future goals," says Sestito.
Get Guidance: Academic Advisement Office
Academic advisors can prevent students from feeling overwhelmed by helping them figure out accommodating class schedules that meet all the requirements for their degree.
"They could recommend a course that is appealing to future employers in the field they're looking to get into that they may not have been aware of without the advisor's consulting," says Sestito.
If students are having trouble with a particular course, they should proactively seek out an academic advisor to address the problem and decide on a course of action to overcome any academic hurdles, suggests Coles.
Students can also seek out the advice of faculty members and professors when looking to continue their education beyond undergraduate, says Sally Rubenstone, senior advisor at College Confidential.
"Faculty members are often familiar with the most respected grad programs in their field, even if these programs aren't at the most exalted institutions," she says. "They can also help connect their students to colleagues at these schools."
Understanding Loans: Financial Aid Office
The financial aid process can be confusing for families and it's essential that students remain compliant with a variety of requirements (attendance, withdrawing or dropping courses, etc.) to maintain their financial aid package and understand issues like how to handle student loan refunds, says Coles.
"Working with the financial aid office will help students decide the best way to handle their refund, depending on their personal financial situation," she says. "That may mean returning a refund check to the Department of Education to lower loan debt, holding the money in the student's account for any additional charges during the academic year, or using the check toward education-related expenses while remembering that those funds will need to be repaid with interest."
To best take advantage of financial advice and fully understand their individual situation, Rubenstone suggests making an appointment in advance with details about any issues at hand.
"This will allow the financial aid officer to review your case before your session and it may also help to match you with the staff member who can best meet your needs."
Find Support: Counseling Center
On-campus counseling can be one of the best cost-effective resources offered on a campus and the number of undergrads visiting their college's counseling services has increased exponentially in recent decades, according to Rubenstone.
While support services differ across institutions, some schools allow students to receive some level of support internally and can then be referred to external resources or partnering organizations for additional support, says Coles.
"What is probably true of most institutions is that the well being of students is a critical priority and support services are designed to try to assist students to persist both personally and academically," she says.
Although the counseling center is a valuable resource for students who are having a tough time, students shouldn't feel that it's limited to emergencies, notes Sestito.
"If they're struggling with school or a roommate or just want to talk, the counseling center can offer the opportunity for students to let out what's on their mind to a trusted and confidential source."