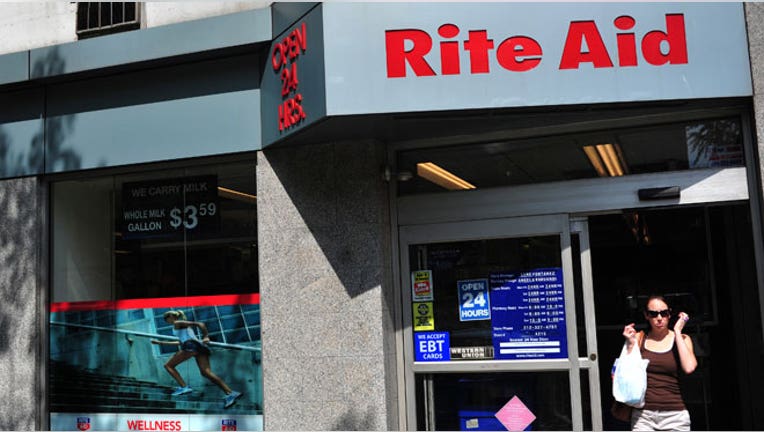 Our wallets and key chains are full of them: drugstore loyalty cards. After all, most are free and offer periodic discounts and rewards.
"There really isn't much downside to joining all the drugstore programs available, says Jonathan Wu, founder and chief executive of ValuePenguin.com www.valuepenguin.com.  "The more salient question is if consumers should stick with one chain and focus all their spending there. The answer is a little tricky and really depends."
When it comes to deciding which loyalty programs are worth enrolling in, it comes down to convenience. It doesn't make sense to join Walgreen's loyalty program if there isn't a store nearby. In addition to location, Fisayo Ositelu, head of consumer insights at NerdWallet, www.nerdwallet.com says consumers should compare the reward offerings between their local stores.
"First thing to consider is how close you are to a certain store, and the other thing to think about is if you have any chronic conditions," says Ositelu. "Some of these reward programs can help you promote a healthy lifestyle by subsidizing certain items in the drugstore."
How the rewards are given out should also play a role in the decision process. Some programs let you accumulate points to be redeemed while others give cash back.  The rules also vary from one store to the next, as do the terms of the loyalty program.
"…study the benefits and rules of each store's loyalty program to understand how to use all the savings strategies," says Stephanie Nelson, founder of the coupon website CouponMom.com www.couponmom.com. "Each program's rewards also have different expiration terms, so knowing details will pay off."
Consumers who consolidate their spending and rewards program into a couple of drug stores will be able to save or reap more benefits. For example, Wu says at Walgreens/Duane Reade the conversion of loyalty points gets better the more a customer accumulates. He says 10,000 points brings $10 in savings while 40,000 points yields $50. "Overall, on the loyalty program side, they do become more rewarding as you spend more at a particular brand," he says.
While accumulating points at one drug store seems like the best way to save, that's only true if the prices were the same from one drug store to the next--which isn't always the case.
Prices for items can vary drastically among stores, particularly on sale items. Because of that, shopping experts say consumers should sign up for all the rewards programs and then strategically plan their purchases based on the sales. Experts say to compare prices or mobile devices and to look for coupons and ads in the newspaper or online.
"Ultimately, being loyal to one particular store may help you earn rewards faster and future discounts," says money savings expert Andrea Woroch. "However, you don't have to limit yourself to just one drugstore. Sometimes, another store may have a better promotion that saves you more money than compared to reward earnings at your main store."
It's also a good idea to download the drug store apps for the loyalty programs, which will tend to make it to check on rewards status and to stay on top of any new coupons or promotions at the stores.
"Once you've mastered [one] store, you may want to add one or two to double or triple the number of deals you get each week," says Nelson. "Each drugstore has free items weekly once you stack available savings, so after shopping at three stores for several weeks, you'll practically have your own drugstore."