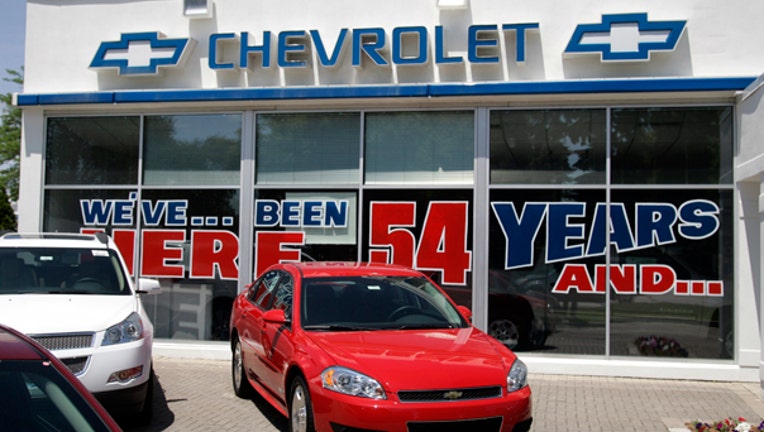 Sticker shock doesn't have to be part of the car-buying process. In fact, the sticker listed on cars with the manufacturer's suggested retail price doesn't have to be part of the process at all.
The internet has largely changed the way we buy cars, creating better informed shoppers and more competitive pricing.
"We're starting to see everyone from millennials to seniors getting fully educated before they get to the dealership," says Scott Painter, founder and chief executive of TrueCar.com www.truecar.com. "In the past, we would see as much as a 25% to 30% difference between the high and low price people paid."
While information about different cars has been available online for years, accurate pricing information on the web is relatively new. If fact, some websites have established relationships with car dealerships that will guarantee the price quoted online. "Now car shoppers can find out in less than one minute what everyone paid," says Painter. "Three or four years ago, consumers were super naïve and uninformed and would get clobbered [on price.]"
Knowing the true market value of a car before entering a dealership will put you in a great position come negotiating time. The last thing you want to do is go to a dealer unprepared--that will almost guarantee paying more than you have to, experts say.
"A lot of people feel they need to pump themselves up for battle and stare down the car salesman," says Phil Reed, senior consumer advice editor at Edmunds.com. "In actuality, the better approach is to be fact based. Learn as much as you can about pricing then depersonalize everything."
Not everyone has the temperament and personality to negotiate with the car salesperson, and if you fall into that category, you may want to consider shopping online. Many car dealerships have an online presence  that offers price quotes. When you make it into the dealership and get an offer below that estimate, that means you won't have to negotiate at all, says Reed.
Trading in a vehicle when purchasing a new one can also seem complicated, but there's online help that can help ensure you are getting a fair price. Similar to how you research the price of a new car, research online to see how much the used vehicle is going for at dealerships and private buyers. Armed with that knowledge, you can ask the dealer to match that price at trade in or simply sell the car yourself. "Dealers are willing to negotiate and almost assume they will be negotiating," says Reed. "The simplest way to do that is use the tools available on the Internet and know your local market."
Getting the best price doesn't always boil down to tough negotiations. Knowing the right time of year to purchase a new car can go a long way in saving you money. Most people assume that the end of the year is the best time to buy a new car because dealers want the old inventory off the lot, but Painter
says the end of the year tends to have the highest average selling price.
He says March is a better time to make a new car purchase. "Right now is pretty epic in terms of getting a great deal." Bad weather has hurt sales, causing inventory to stay put. "The average car on the lot right now is greater than 60 days so they want to move some metal."
If you aren't ready to take the leap now, Painter says August is also a good time to get a deal because many manufactures go through a model year change during that time and they need to make room.
"Dealers tend to have really good end of summer, early September sales," he says. "If you are informed you are going to save money."