How to Get Preapproved for a Mortgage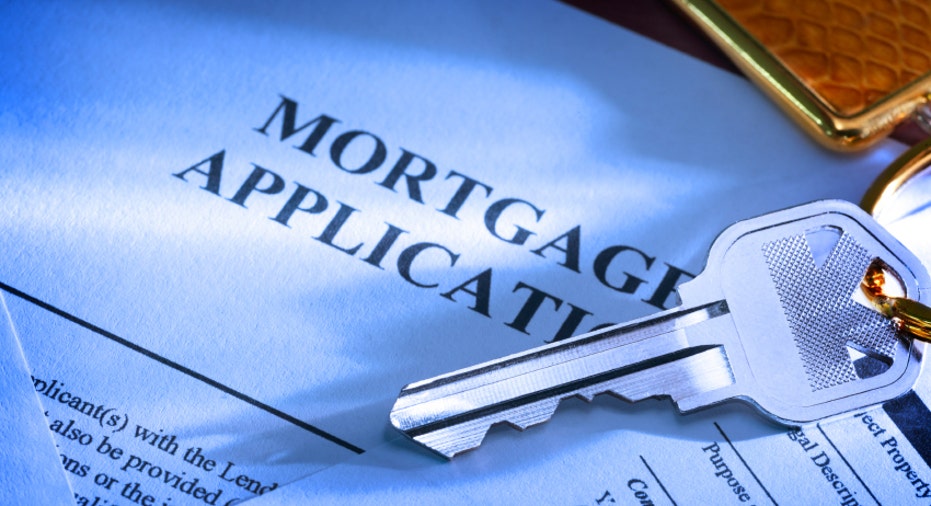 Prospective homebuyers may be chomping at the bit as the housing market shows signs of recovery, but the path to getting a mortgage can be strenuous. Many housing markets have shifted to favor home sellers recently, meaning homebuyers face stiff competition and need to  make themselves the most attractive candidate in order to get their dream home, and experts say step one should be getting preapproved for a mortgage.
A prequalified mortgage is a rough estimate on how much someone is eligible to borrow and helps hopeful homeowners increase their chances of closing a deal because it speeds up the loan processing time.
According to research by HUD and the U.S. Census Bureau, sales of newly built, single-family homes rose 15.6% to a seasonally adjusted annual rate of 437,000 units in January, the quickest sales pace since July 2008.
A letter of preapproval can give buyers a competitive edge by showing realtors they're serious when it's time to make an offer, says Eric Tyson, co-author of Home Buying for Dummies.  (http://www.erictyson.com/)
"It gives the seller a lot more peace of mind that this person is actually going to get approved for the loan," he says.
The preapproval process also sets boundaries for buyers on exactly how much home they can afford, narrowing down the search by eliminating properties out of price range.
"It's always tempting to overbuy because people always want more home than they can afford and that's where you get into trouble, where you start exceeding 30% [of total gross income]," says Ken Inadomi, executive director of the New York Mortgage Coalition.
For those on the house hunt, here's what steps to take to get the preapproval process going.
Step 1: Get Your Credit Score Up to Par
Credit history and score play a major role in getting approved for a mortgage and having delinquent payments in the past six to 12 months and a score lower than 680 can lessen an applicant's chances of getting preapproved, says Inadomi.
"The more down payment that the consumers can provide, the better off they are because a higher down payment can make a credit score more forgiving, so there is definitely a trade off there," he says.
If possible, borrowers should avoid taking on additional debt such as car loans in the months leading up to preapproval, says Carolyn Warren, author of Mortgage Ripoffs and Money Savers.
"Do not take out any new credit ahead of time if it can put your debt ratio over the edge," she recommends.
By keeping an eye on credit upfront, borrowers can watch for any credit discrepancies and get them fixed right away.
"I recommend a credit monitoring service directly from the credit bureaus as opposed to a third party," says Shah Tehrany, managing director at Franklin First Financial. "You'll get alerts if someone pulls your credit and you'll get a notice if there's a late payment."
Step 2: Shop Lenders
Looking at a variety of lenders can help borrowers find the right mortgage program with a lender they trust. Warren suggests looking at a few banks and at least one broker, who will shop another five or six lenders.
When dealing with a possible lender, Warren suggests buyers say they are comparing three lenders, (that way they know there's not a big list of 20 and a waste of their time), and want to know their rates and terms before making a decision. "[Tell each one] I need a $200,000 purchase price, 10% down or whatever you're putting down, and you'll need to tell them what your credit score is and then ask for a cost estimate." That way all the comparisons will be apple to apples.
Although it's important to look at lender fees which can vary greatly, Inadomi says having a quality lender that is a little pricier can make all the difference.
"It may cost a little bit more but if they're there when you need them and they're the ones that hold your hand through the process, then it's more than worth it. If you have someone who stays on top of it, it's going to increase your chances of closing at a reasonable time," he says.
"It's almost impossible to get the lowest rate, the best service, and the highest quality—there has to be give and take somewhere."
Step 3: Submit all Financial Documents and Calculate Total Cost
Borrowers should have all financial paperwork organized and ready to go to streamline the process: W-2s and all other personal and business tax returns for the last three years, a current pay stub, two month's worth of bank statements for any assets, and a required two year employment history, says Warren.
"If you changed jobs, that's fine--you just have to be prepared to show all the dates, employer names, addresses and phone numbers," she says.
Once buyers are preapproved for a mortgage loan and if they have a potential offer down the pike, it's essential to understand what the purchase price, taxes, and fees total for the entire process, says Tehrany.
"Know how much money you need for the transaction, so that's down payment, closing costs, escrows for taxes and insurance," he says. "It's getting informed about what upfront expenses you'll include prior to the closing of the transaction, like if you have to pay for an appraisal and you generally have to pay for your first year's worth of homeowner's insurance."