How to Get Federal Disaster Assistance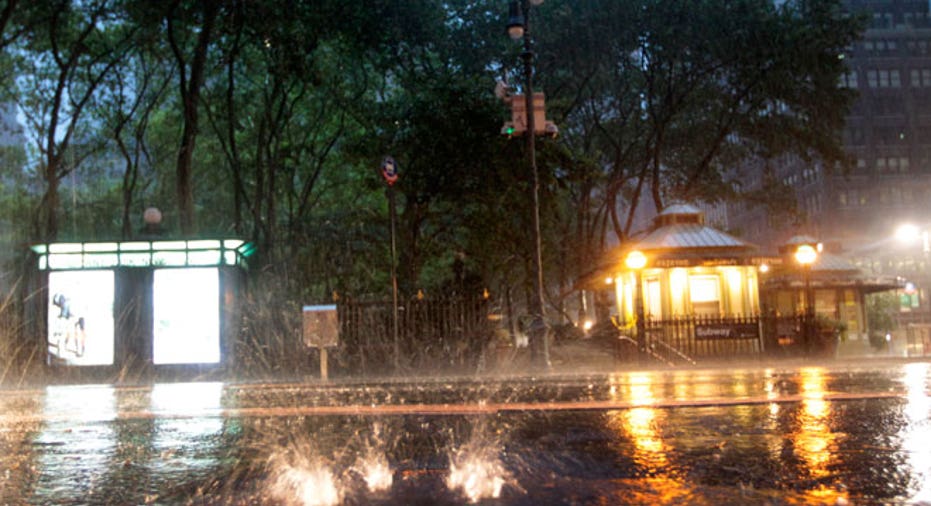 How do you file for federal aid when a hurricane, earthquake or other natural disaster strikes?
Here are the steps to follow.
Are You In An Official Disaster Zone?
When local and state resources are overwhelmed by a severe disaster, your state's governor will request that the president issue a Major Disaster Declaration. This is the only declaration that can activate a range of federal assistance programs for individuals and families. Assistance may include temporary housing, low-interest loans and grants, counseling for post-disaster trauma and other services.
The Federal Emergency Management Agency, or FEMA, doesn't activate all of its assistance programs in every natural disaster. It largely depends on the nature of damages reported by your state.
To qualify for federal disaster assistance, your losses must have occurred in an area covered by a Major Disaster Declaration. If you have online access, you can quickly determine this at FEMA's 2011 Federal Disaster Declarations Web page.
Make an Insurance Claim
After determining whether you are in a major disaster area, you should file an insurance claim with your home and/or auto insurance company for any damages incurred. Failure to file an insurance claim may affect your eligibility for federal assistance because by law, FEMA cannot provide money for losses that are covered by insurance.
Once you file your claim, FEMA may be able to provide some assistance in the following circumstances.
Delayed insurance settlement: If your settlement is delayed longer than 30 days, FEMA may loan you some money. It will expect you to repay the loan when your settlement arrives. How to file: Write FEMA with a full explanation and insurance claim number, the date of the claim and documentation.
Your insurance settlement falls short: If the maximum payment from your settlement doesn't cover your disaster-related needs, FEMA may help make up the difference. How to file: Write FEMA with a full explanation and complete insurance documentation.
Additional Living Expenses exhausted: If you've exhausted your insurance company's maximum loss-of-use settlement, FEMA may be able to help with your disaster-related temporary housing needs. Write them with explanation and documentation.
Types of Federal Disaster Insurance
There are two types of direct federal disaster assistance available: housing needs and nonhousing needs.
Housing assistance includes temporary housing and money to help repair or replace your primary residence. To qualify for housing needs assistance, you or someone living with you must be a U.S. citizen, noncitizen national or qualified alien; your home must be your permanent residence; and you must have been living in the home when the disaster hit but not currently able to due to damage from the disaster.
Nonhousing needs include medical, dental and funeral costs; clothing and household items; tools; home fuel; disaster-related moving and storage; and replacement of a disaster-damaged vehicle. In order to qualify for these, you or someone living with you must be a U.S. citizen, noncitizen national or qualified alien; you must have serious disaster-related needs and expenses; and you must have accepted all assistance for which you are eligible from insurance proceeds and Small Business Administration, or SBA, disaster loans.
The SBA provides federally subsidized disaster loans to repair or replace homes or personal property of qualified homeowners and businesses. SBA loans comprise the lion's share of federal disaster assistance.
Additional forms of direct federal assistance include crisis counseling; disaster unemployment assistance; legal services, including assistance with insurance claims; and special tax consideration that enables you to deduct a casualty loss that exceeds 10% of your adjusted gross income on your federal tax return for the current or previous tax year.
What's Next
Once you've applied for federal disaster assistance, you can check the status of your application within 24 hours via the same method you applied. FEMA will also mail you a copy of your application along with a detailed guide that walks you through the assistance process.
An inspector working with FEMA will contact you 10 to 14 days after your application to schedule a time to visit your home and inspect the disaster-related damage. There is no charge for this inspection, but you must be present during the inspection and prepared to offer the inspector proof of ownership and occupancy.
Do You Qualify?
Inspectors submit their report to FEMA but play no role in determining your eligibility for assistance.
It will take FEMA about 10 days to review your inspection. If you qualify for a grant, FEMA will send you a check by mail with a letter explaining how you are to use the money (you'll receive this via direct deposit if you supplied your bank routing number on your application).
The grant is tax-free and does not require repayment. However, you cannot give it to someone else and you must use it as specified by FEMA. If you don't, you won't be granted any additional assistance and you may be asked to pay it back.
If you do not qualify for a grant, you'll receive a letter explaining why. You have the right to appeal. Appeals must be written and mailed within 60 days of receiving FEMA's decision.
In a third scenario, FEMA may send you an application to apply for a loan through the Small Business Administration. You must complete and submit the SBA loan application to be considered for a loan as well as certain types of grant assistance. If the SBA then determines that you do not qualify for a loan, it will automatically refer you back to FEMA for grant assistance.