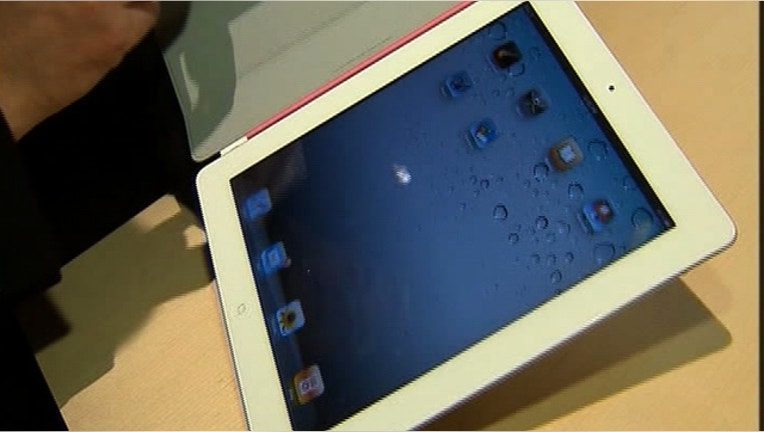 Good news for those looking to make the New York Time's Best Selling Author list: You might not need a traditional publisher.
Apple launched a Breakout Books section in its iBookstore Wednesday, which is reserved solely for self-published authors, and can be the launch pad for the next E.L. James, who penned and self-published last year's steamy breakout Fifty Shades of Grey trilogy.
Self-published works have been offered in the iBookstore since the iPad launched in 2010, however the new section shows the momentum the medium continues to build in the eBook market. The stigma self-publishing once held as being reserved for only "failed authors" has slowly faded in recent years, experts say.
Mark Coker, CEO of Smashwords, the world's largest distributor of self-published eBooks, says consumers are drawn to the lower prices and lack of risk attached to downloading indie selections. Of the more than 150,000 eBooks the company has in the iBookstore, 15,000 are free. The average price is $2.99, and most retail no higher than $4.99—which is half the cost of publishing house books listed in the iBookstore.
About 48% of Smashwords' book sales from the iBookstore in December came from outside the United States, Coker says, making U.S. and global sales nearly even.
"The books are high-quality and low cost," says Coker, who also penned the free eBook The Secrets to Ebook Publishing Success. "It's risk free, you can take a chance on a book. Many are series starters, and it's a benefit to our readers that they have access to a greater diversity than ever before."
Smashwords titles comprised the bulk of the titles selected by Apple for the Breakout Books launch. To self-publish on the site for free, authors only need to upload a cover image and manuscript in a Word document, explains Coker. From there, Smashwords converts the content into different formats for eReaders such as the iPad, Nook and Kindle.
Prior to authors were forced to shop their manuscripts at standard publishing houses, which reject between 95% and 99% of everything they read, according to Coker. Self-publishing gives those rejected authors a chance at being read by the masses, and has even given authors like James, who was a stay-at-home-mom before publishing her trilogy, fortune and fame that was once restricted to contracted authors.
Self-publishing, however, doesn't mean a quick buck or lower-caliber work, Coker warns.  Here are five tips for aspiring indie authors to get their product to market in the self-publishing world:
No. 1: Write a great book. It seems simple, but it's vital. "Even a crappy book priced at free won't get many readers," Coker says. "It's not just price. These self-published authors are best sellers, and they wouldn't be best sellers unless they were great books."
No. 2: Be professional. Have your content professionally edited and have a strong cover image. "The cover has to be as good, or better, than what the big New York publishers are putting out, because it's important to the reader," Corker says.
No. 3: Price low. Coker recommends pricing self-published books at $4.99 or less to remain competitive. For first-time authors, pricing at free is often best, even if it's just for a short period of time.
"That is the fastest way to build a fan base."
No 4: Distribute everywhere. Don't stick only with the Kindle and iPad when distributing your book. The market is global, and having your book available for lesser-known tablets and smart phones will help your development.
"A lot of writers make the mistake of only putting it in the store they shop in," he says. "There are multiple retailers out there selling eBooks around the world, and you want to be in every single one of them."
Smashwords' books in the iBookstore accounted for about 48% of their sales in December, Coker says, making U.S. and global sales nearly even.
No. 5: Pinch your pennies. Be cautious in the self-publishing world, Coker says. A lot can be done at no cost with great content, and authors should not have to pay to get published in these eBookstores.