How to Find Your Missing Money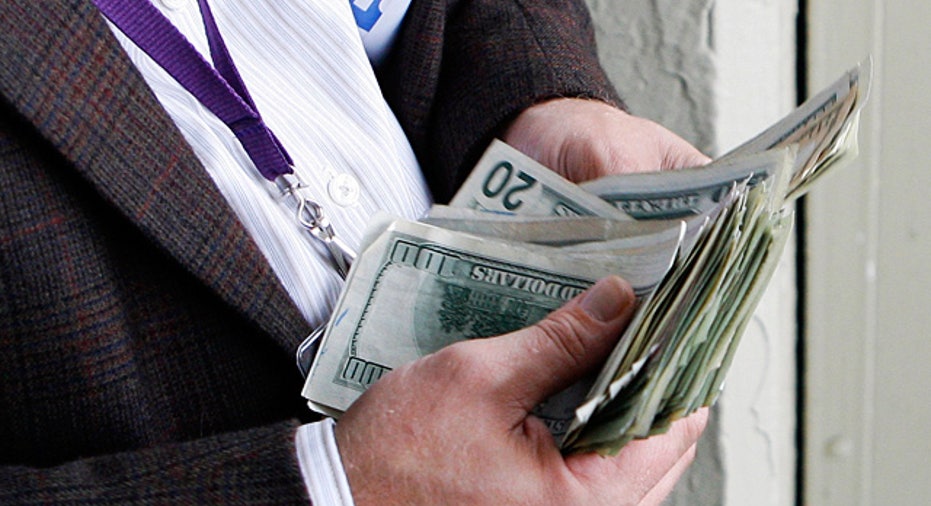 Is there money out there that's yours, just waiting for you to claim it? It's possible.
When you hear about unclaimed money, you probably think there's no way you have any, but until you actually check, you can't be sure. I recently searched for myself and 10 immediate family members, and found five who had money being held for them from an electric company, a home décor store and a health insurer (unfortunately, I wasn't one of them). All quantities were under $100, but who doesn't want no-strings-attached money in any amount?
About $32 billion are being held by states as unclaimed property in the U.S., according to the National Association of Unclaimed Property Administrators (NAUPA), an association of the state unclaimed property programs.
About unclaimed property
When companies that owe you money can't find you, they turn the funds over to the state, which then safeguards them until you retrieve them. This could happen for several reasons, like if you marry or divorce without notifying organizations of your name change or if you move without collecting a refundable utility or rent deposit.
Unclaimed money could be in the forms of forgotten bank accounts, uncashed checks, an inheritance, and old paycheck, dividends, child support payments and more. Unclaimed.org, NAUPA's website, is a legitimate place to find more information and even begin a search for money that's yours.
How to find and claim missing money
You can search online for free to determine whether you have unclaimed money. The options are:
1. Individual state unclaimed office websites
Your best bet is to search each of the websites for the unclaimed offices in every state you've lived. To find the correct website for them, either Google "unclaimed money" and the state name or use the link provided at unclaimed.org (be careful not to enter unclaimed.com).
Once you're at the first state website, click on the appropriate link or links to start a search. When the search screen pops up, enter your name. The more general the search criteria, the better your chances of finding something. Try name variations, like only your last name, your first initial and last name, and your full name. You might even try entering your first name as your last and vice versa (a friend was in a database with his first and last names reversed). If unclaimed property exists for the name you entered, the results most often will include the address the person had at the time. The address tells you whether the property is yours or someone else's with your name.
If you prefer, you can call any state unclaimed property office and ask if you have any unclaimed property.
2. MissingMoney.com
Another option is to search MissingMoney.com, which allows you to search all states at once. This NAUPA-endorsed site contains the official collective records from most state unclaimed property programs, however, it isn't complete. So although you may not find anything through your search on MissingMoney.com, you might on an individual state website (this was the case with a family member).
If your search is successful, follow the instructions, provided on the website, for submitting a claim. Typically, all it takes is filling out and submitting a form.
If you are an heir, trustee or personal representative, executor or administrator of or for someone who's deceased, you may also claim their unclaimed property. You'll need to provide official proof, however, such as a will, trust or other legal documents.
Property locators and scams
Companies, often called property finders or locators, exist that will conduct a search on your behalf for a fee and/or a percentage of any money found. (Sometimes up to 40% of it!) You don't need to use them, as all unclaimed property information is available to the public for free. Also, it's free to claim your money.
While many of these companies are legitimate, some aren't and operate unclaimed property scams. To avoid becoming a victim, don't pay anyone to conduct a search. Instead, do it yourself or have a trusted family member do it for you. And don't pay anyone to claim the money for you.
It only takes a few minutes to search the state databases. A positive result just might make your day and boost yours saving account or checking account. If you don't find anything, knowing nothing's there will at least keep you from wondering about it.
The original article can be found at SavingsAccounts.com:How to find your missing money