How to Find the Right Mentor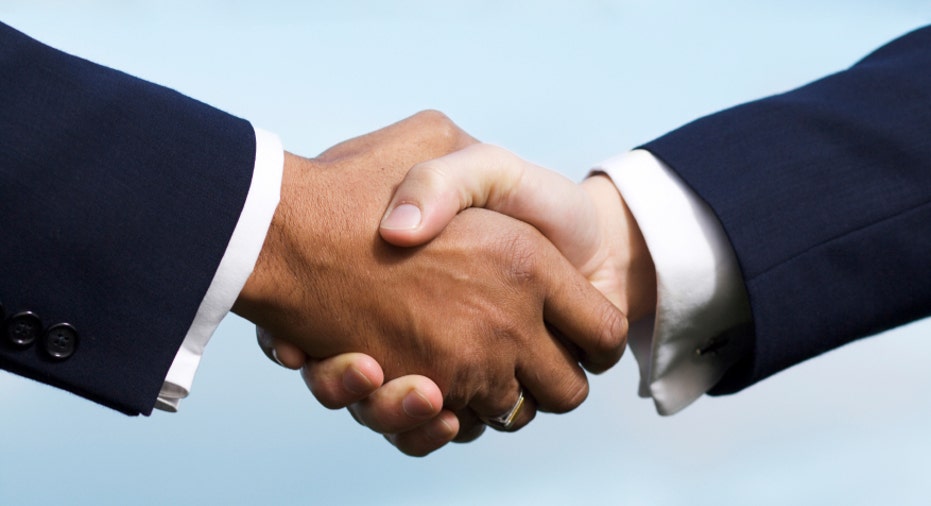 Everyone always tells me "find a mentor" but never explains how exactly to go about doing that. How can I locate and reach out to a qualified mentor that can help me and my business? -- Maria of New York
The following answers are provided by the Young Entrepreneur Council. Founded by Scott Gerber, the Y.E.C. is a nonprofit organization that provides young entrepreneurs with access to tools, mentorship, community and educational resources that support each stage of their business's development and growth. The organization promotes entrepreneurship as a solution to youth unemployment and underemployment. E-mail your questions about best practices for starting up and/or managing a small business to smbs@foxbusiness.com.
No. 1: Connect with those you admire via informational interviewsFrom Steph Auteri of Career Coaching for Word Nerds
When you first considered launching your own business, who inspired you? Who within the industry did you most admire? Contact these people -- through LinkedIn, on Twitter, or even via email -- and request an informational interview. If they accept, use your time together to learn more about their experience within the industry. This initial contact could lead to a strong, enduring relationship.
No. 2: Find the person's weakness, so you know where you can helpFrom Ryan Paugh of Brazen Careerist
The best mentor-mentee relationships are all about give and take. First, find someone who you want as a mentor. Next, find a weak point in their business. Finally, barter. It doesn't even have to be a business-related barter. One of my favorite mentors has poor social skills. She teaches me how to be a better entrepreneur and I go to social functions to help her navigate. Win-win.
No. 3: Get recommendedFrom Dan Schawbel of PersonalBranding.com
If you're looking to find the right mentor for your business, use your current network to get introduced to a professional in your industry that can help you. The best mentors are the ones with the most resources, large networks, and have a lifestyle that you dream about.
No. 4: Let it sparkFrom Tammy Tibbetts of She's the First 
Go to networking events, hosted by organizations that serve the industry you're in, and work the room. I think the best mentoring relationships are based on chemistry and happen organically -- throw your energy out there, see who responds to your vision, or tell them who you're looking to meet, and maybe they can make an intro for you. I've found many mentors via New York Women in Communications.
No. 5: The magic of coffeeFrom Colin Wright of Ebookling
Some of the best mentorships in my life have developed over a cup of coffee (or something stronger) with someone that I respect. I use the term 'mentorship' loosely, however, because something that most people probably won't tell you is that you don't have to have just one person advising you. Ideally, you have a whole team of mentors and you'll find them by asking more people out for coffee.
No. 6: Three steps to finding a great mentorFrom Sydney Owen of 3Ring Media
1. Identify the type of mentor you'd like. Do they cater to personal issues? Professional? Both? You should have more than one mentor to round it out. 2. Get creative with your approach. We all want to mentor star performers. Bring something unique to the relationship. 3. Give back. Mentoring is like maintaining a bank account: you have to make a deposit before you can make a withdrawal.
No. 7: Fellow alumniFrom Abbie Davies of My First Yoga
Stay connected to your alma mater after graduation. Most colleges support great 'alumni only' online forums where you can connect to alumni in your field of interest. Not sure how to start the conversation? Tell them that you would love to learn more about what they do over a cup of coffee. If this alumnus does not turn out to be the right fit, he or she might be able to refer you to someone who is.
No. 8: Reach out to local universitiesFrom Stephanie Kaplan of Her Campus Media
Reach out to local universities - especially business schools - and look on their Websites to see who is in their faculty who might be helpful to you. Many business school faculty members are eager to help cultivate the surrounding start-up community.
No. 9: Appeal to the ego; Flattery winsFrom Ryan Stephens of Ryan Stephens Marketing
First, determine exactly where you want to be in your career. Second, identify someone who holds a similar position. Third, overwhelm with flattery. It's not as obnoxious as it sounds -- tell them what you respect about them, and ask them how they've achieved their success. Be genuinely interested and a potential mentor will be happy to wax poetic about their endeavors.No. 10: Use SCOREFrom Vanessa Van Petten of Lakewood Systems, Inc.
I used SCORE.org to find a mentor with their program and not only was it free but it worked great. They are connected to so many great entrepreneurs and businesses and can help you find a mentor in almost any area.