How to Find the Right Contractor for Home Renovations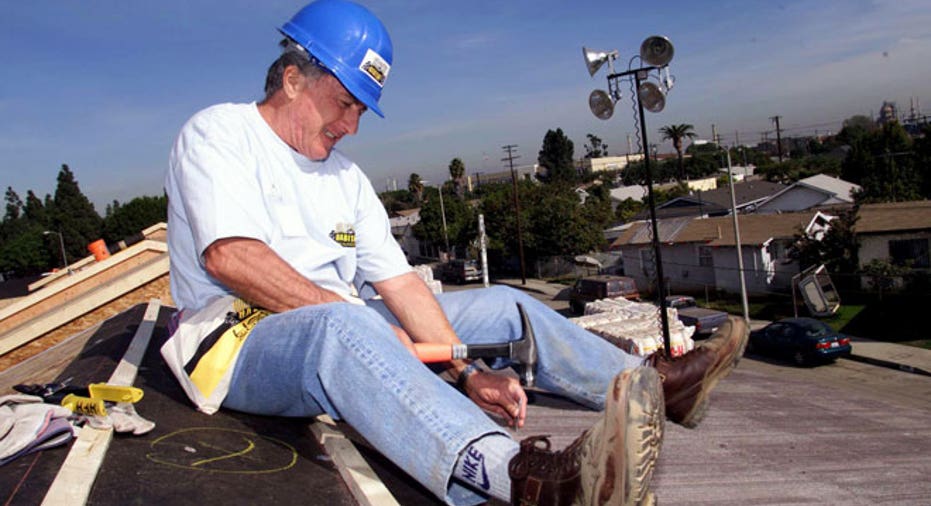 Ask any homeowner who just went through a renovation and they will tell you: it's harder than it looks. Home renovations always look easier sketched out on an architect's paper, but the execution rarely stays on schedule with unexpected issues like shipment delays, weather and structural problems detouring the original plan and possibly sending the project over budget.
But before work on the home even starts, choosing the right contractor to work with is a critical decision and could turn your dream home into a living nightmare.
"Most any remodeling project will be a significant investment in your home, and you want to make sure it's done right," says David Hamtil, co-owner of Hamtil Construction in St. Louis. Hiring the wrong person or the cheapest contractor could cost more in the end.
"You're trusting someone with a lot of money to work on your house—do as much as you can to vet this person," says Larry Bilotti, executive editor of BobVila.com. If there are any problems in the future, you want to be able to call that contractor to have it fixed.
Remodeling can be stressful, but you can eliminate some stress by doing more due diligence upfront and choose the right contractor.
Plan Your Project
Before talking to contractors, experts suggest making a detailed plan of the desired project to provide potential contractors with a work scope. Include what the contractor is expected to do and anything you plan to do yourself. "That way, every contractor's bidding on the same work," says home improvement expert Danny Lipford.
Find Referrals
Ask friends, family, neighbors, the local chamber of commerce, homebuilder's associations, real estate professionals or suppliers for names of good contractors. "If someone's vouching for them on some level, it becomes a bit of reassurance that they're a great contractor," says Hamtil.
Make sure the contractor has expertise in the type of work you want done, advises Lipford. "The guys who build new homes aren't always great remodelers and vice versa."
Eventually, you'll begin to hear the same three or four names—put these on a short list, says Lipford.
Conduct Interviews
"Talk to them on the phone or meet them in person," says Hamtil. These first meetings will be a good predictor for how this person works and if there is a good rapport.
Take this time to test the contractor's knowledge about permits and how they plan to meet budgets and schedules, as well as who's going to do the actual work, says Hamtil. "You want to make sure the contractor's planning out your work."
He also suggests asking a candidate to outline the next steps. During the design phase or the bidding process, you'll see how the contractor follows up and communicates.
Do Proper Research
Are past clients happy with the work? "Ask for referrals and talk to past clients about their experience working with them," says Hamtil. Any contractor should be able to provide a list. How they performed on their last job is a telltale sign of a quality contractor.
Ask past clients about their experiences with the contractor and whether the project stayed on budget and schedule and if workers showed up, says Bilotti. If a client won't hire that contractor again, that's a red flag.
Try to see the contractor's work. You want to feel comfortable with the quality, says Lipford. "People have different standards and that doesn't mean they can live up to your standards."
Experts also suggest checking reviews on Angie's List and other online sites as well as checking with the Better Business Bureau for any customer complaints or violations.
Is the contractor properly licensed and certified? Not all states require a license for general contractors like plumbing and electrical trades do, says Hamtil.
Check the local city hall or building department for what permits and license are required before breaking any ground. Make sure a contractor has the requisite licenses. "If [a contractor] has a license, they'll be happy to show it to you," says Lipford.
Any contractor working in a pre-1978 home must have a lead-safe certification, according to the Environmental Protection Agency. These contractors are trained to check for lead-based paint and safely handle or remove it if they're going to work on that area, says Hamtil.
Is the contractor insured? Verify that the contractor has liability insurance and workers compensation to cover their on-site workers. "If a contractor floods your house by accident, their liability insurance will cover it," says Hamtil.
Are they members of professional associations? Contractors who aren't members of organizations like National Association of The Remodeling Industry or the National Association of Home Builders aren't serious about their profession, claims Lipford.
Get Written Quotes and Contracts
Invite the contractors to your home to look at your project, but Lipford suggests only bringing in candidates one at a time.
"The most important thing in the selection process is you need to be able to communicate with the contractor and you won't know that unless you're one-on-one." Give each one a detailed list about the project, discuss the project and ask when you'll receive an estimate for the work.
A written contract should include the scope of work, price, schedule and payment timelines, says Hamtil. "You should know what's included and not included in the contract."
Experts recommend reading the contract and understanding the terms, including the payment schedule and the amount owed upfront. Once the contract is signed, it becomes binding.
"For the most part, this is the contractor's business and they should be able to come up with a fair and reasonable cost and timeline and be able to meet these goals," says Bilotti. Variables enter every contract but projects that are over budget and take longer than scheduled are problems for the contractor and homeowner.
"You want a decent contract that protects your rights and that the contractor will do what they say," says Louis Cammarosano, general manager of HomeGain. If a project has to meet certain state or local building codes, find out what's required and ask that work be completed to that specification.
Since you're likely considering more than one contractor, a written contract will help you compare quotes. "You can compare apples to apples this way," says Hamtil. Be sure to understand any price disparities and whether supplies are included.
While tempting, experts advise against making a decision based solely on price. There's a reason the bid is low, says Lipford. In general, quotes should be within 5% to 10% of each other. Low-balling contractors may expect more money along the way, cut corners or not have permits, insurance or lead-safe certifications.
"On the selection process, it's not about the price," says Lipford. The written estimates should reflect the work to complete your project but how well you get along and their references are just as important. "Go with your gut a little," says Lipford.
Since renovations take time, choose someone who understands the relationship is special, says Lipford. If something goes wrong with the project, it can be extended for months with you in the middle. "This can be avoided if you take the time to evaluate them," says Lipford.