How to Find Affordable Health Care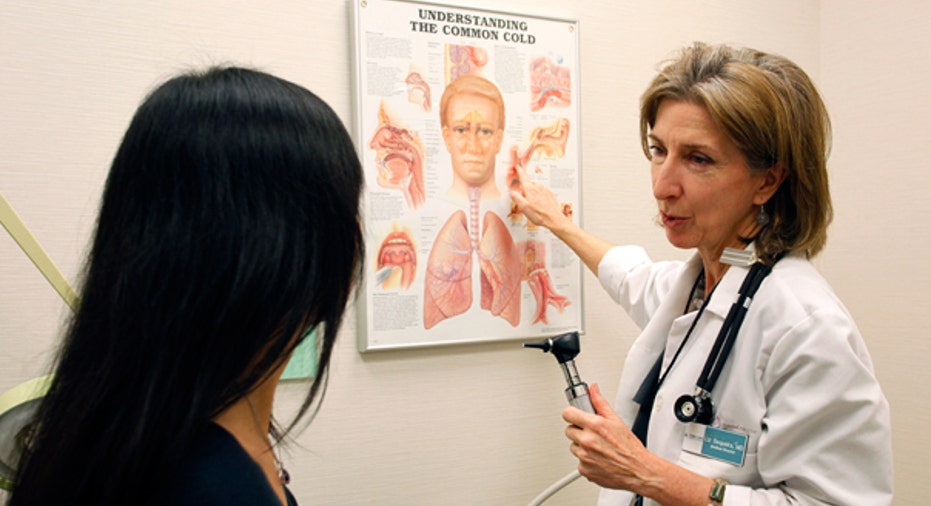 The Constitutionality of the health-care legislation is being argued in the U.S. Supreme Court this week, but there is one aspect of health care that many on both sides agree on—the cost is too high.
An unemployment rate of 8.3% means many Americans and their families are going without employer-sponsored health care and are either paying the enormous expense out of pocket or going without coverage.
But for treatment of everyday illnesses and non-emergency situations there are cheaper alternatives to getting care.
Retail Clinics
Retail medical clinics have been popping up in the pharmacies of major drug stores across the country, including CVS, Rite Aid and Walgreens.  MinuteClinic, for example, is inside more than 600 CVS pharmacies.
Most of these clinics are open seven days a week and offer evening hours and don't require appointments. They are typically staffed with nurse practitioners and physician assistants that can write prescriptions and treat patients for ailments like strep throat, ear, eye, sinus, bladder and bronchial infections. The clinics also treat minor wounds and sprains and administer flu shots.
These clinics don't just offer treatments—they also offer wellness services to help consumers make life style changes including screenings and monitoring for diabetes and high blood pressure and cholesterol.
At the MinuteClinic, visits cost around $79 to $89. According MinuteClinic Chief Nurse Practitioner Officer Paulette Thabault, the cost is "substantially lower" than similar treatment at a doctor's offer, urgent care center or ER.
Remote Doctor
You can still get affordable and quality health care without leaving the comfort of your home. Doctors can diagnosis patients around the clock through online video conference or telephone.
Teladoc provides patients access to U.S. board certified doctors whenever they need help via a phone or online video consultation. Teladoc's doctors run the gambit from family practitioners to pediatricians, and they write prescriptions when needed.
These doctors can treat illnesses like the cold and flu, bronchitis, allergies, position ivy, pink eye and ear infections, to name a few. The doctors can even advise you on whether you need to see a specialist.
The service costs around $40 and the response time to have a visit with a doctor is less than 30 minutes.
Health Centers
Brought to you by the U.S. Department of Health and Human Services, federally-funded health centers offer treatment to uninsured individuals, and payment is tied to income.
The health centers offer checkups, treatment when sick, immunizations and pregnancy care. These centers also provide dental care, prescription drugs, mental health and substance abuse care.
The health centers are located in most cities and in many rural areas across the country. In 2010 the health centers served 19.5 million patients 38% of which weren't insured.
Check for a health center in your area here:
http://findahealthcenter.hrsa.gov/Search_HCC.aspx