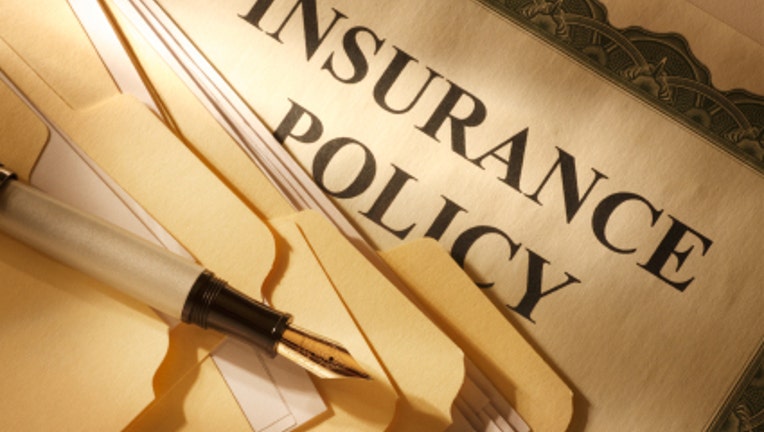 Although cost is a huge factor for anyone buying car insurance, a new J.D. Power study suggests that younger drivers are more swayed than older ones by websites they can cruise through, finding useful information along the way.
The research firm says in its "2014 Insurance Website Evaluation Study" that 35% of both Gen X and Gen Y consumers are likely to buy a policy based on price when they compare insurance companies. That compares to the 47% of Boomers who want the lowest premiums they can get.
But the report also showed that 29% of Gen Y drivers rely on thorough coverage information in their decision-making, with 36% saying it needs to be "conveyed in a clear and intelligible way" on a company's website and through agents.
Insurers eager to sell more policies should pay attention to the needs of Gen Y. Jeremy Bowler, J.D. Power's senior director of the global insurance practice, points out that the group is the "second fastest growing segment of new-vehicle buyers, second only to Boomers."
A large number (40%) of shoppers from both Gen X (those generally born in the early 1960s to the early 1980s) and Gen Y (born during the 1980s and early 1990s) said they would likely purchase a policy from companies with easy website navigation. The numbers were smaller, but still significant, for the older Boomers (36%) and pre-Boomers (33%).
"Understanding the preferences of different generations, especially Gen Y consumers, is of utmost importance to ensure that shoppers are having the best experience possible," Bowler says in a written statement.
The study is based on an analysis of 4,000 shopping and 3,000 service experiences reported by consumers. Those surveyed were asked to perform various tasks online and rate them on a 5-point scale, with a 1 being "very difficult" and a 5 as "very easy." A 3 score was neutral, considered "neither difficult nor easy." The results were added up, with 500 being the highest score.
After interpreting the numbers, J.D. Power says it came up with several findings, including:
All shoppers are most likely to buy from an insurer with the lowest quote (39%) or had a better-looking website (39%) that wasn't a hassle to move through (38%).
People tended to be less satisfied with shopping than they were with a company's service. However, "for the industry as a whole, overall service and shopping indices have improved significantly year over year," according to J.D. Power.
Websites vary the most in terms of lowest quotes offered, overall appearance and the ease (or lack of it) in site navigation.
J.D. Power also evaluated the buying and service experiences provided by 20 insurance companies, including what they offer on websites. Amica Mutual, Esurance, Farmers, GEICO, Liberty Mutual, Progressive and Travelers all performed well, according to the researcher.
"The process of getting insurance quotes can be complex for shoppers," Bowler concludes. "Insurers that provide a (positive) experience can make the process less intimidating."
Beyond the Website --Finding a Good Insurance Company
Getting as many details from a website or an agent is, of course, a good first move. But there are other steps you can take to improve the experience.
1. Your state's department of insurance offers insight. Every state has a department that regulates insurers and is designed to protect consumers. Most of these departments publish "consumer complaint ratios" on their websites, which usually show how many complaints an insurer receives per 1,000 coverage claims. You can compare the ratios of companies before buying a policy. If your state department doesn't have "consumer complaint ratios," then check other states that do to get a clearer picture.
2. What do local body shops say? Edmunds.com suggests visiting nearby body shops that may be fixing your car after an accident. Body shop managers could alert you to potential problems you might face with certain insurers.
3. How financially sound is the insurer? You can check out the financial strength ratings of companies through Standard & Poor's and A.M. Best. Both grade an insurer's ability to pay out claims. For A.M. Best, only consider companies with at least at B+ rating. For Standard & Poor's, don't go below a BBB. This information may be at the insurer's website. Or do a search at the sites of Standard & Poors and A.M. Best.
4. Satisfaction ratings say a lot. Consider the companies that get positive reviews from researchers like Consumer Reports and J.D. Power. Also, see what Insure.com's 2014 customer satisfaction rankings say. Penny Gusner, consumer analyst for Insure.com, also suggests asking family and friends for their experiences and recommendations.
The original article can be found at CarInsurance.com:Find a good car insurance company as an online shopper