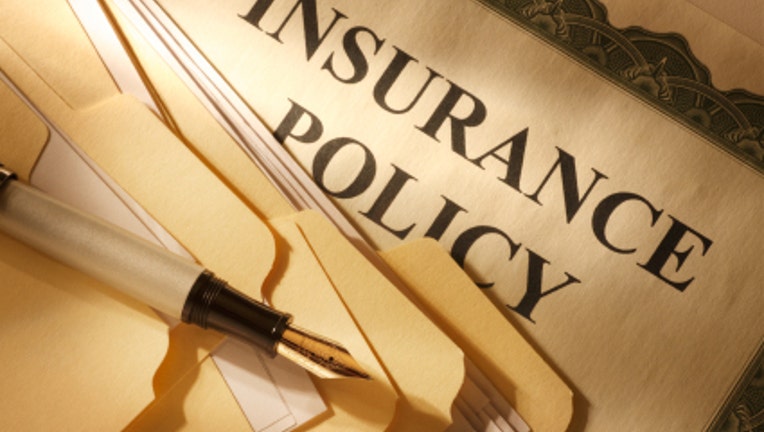 The simplest type of life insurance to understand and purchase is term life insurance. Term life insurance provides protection for a specific period of time, such as 10, 20 or 30 years.
"Term life insurance works well if you're looking solely for a death benefit to provide income for your beneficiaries," says Kevin Finneran, vice president for Life Product Management for MetLife in Bloomfield, Conn. "It's best suited for people who want insurance coverage for a short duration. For example, if you want to cover your income until you retire and you're 45, then you can purchase a 20-year term policy." (See: "Understanding life insurance table ratings.")
Term vs. permanent life insurance
If you die while your term life policy is in effect, your beneficiaries receive the face value of the policy tax-free. Your insurance coverage ends when the policy expires, so you'll have to purchase a new policy if you still need life insurance.
"The biggest advantage of term life insurance is that it is the cheaper alternative when compared to permanent life insurance," says Finneran. "The trade-off is that you lose the ability to grow cash value in your life insurance policy, which is one advantage of permanent life insurance policies."
If you need life insurance for a longer period of time than your initial term, your premium could go up substantially and you may have to undergo a new medical exam, says Finneran.
"Permanent life insurance offers protection for the longest time," he says. "However, most term policies offer the option of converting to a permanent policy at some point."
Some consumers opt to purchase a term insurance policy to supplement a smaller permanent policy in order to cover a specific need such as a mortgage or college tuition.
Level premiums vs. annual renewable premiums
Finneran says most people prefer level premiums for a term policy so that their premiums stay the same for the entire duration of the policy.
"With level premiums you're essentially overfunding your insurance costs in the early years and underfunding the later years to level out the premiums," says Finneran.
Annual renewable premiums will typically rise each year as you age.
"If you're buying insurance for a shorter time horizon it might be more cost-efficient to choose an annual renewable premium policy," says Finneran. "One example would be if an employee lost his job and his group life insurance coverage and needed stop-gap life insurance until he's covered under a new group policy." (See: "Insurance smarts during a layoff.")
Term life insurance rates
Life insurance premiums are set depending on your health, gender, age, the amount of insurance coverage and the term of your policy, says Finneran. (See: "How much life insurance your cigarette money could buy.")
According to LIMRA, a 20-year level term insurance policy for $250,000 for a healthy 30-year-old costs approximately $150 annually.
How much to purchase
Many factors should be considered when determining how much life insurance to buy, says Finneran, such as:
Your annual income
How many years you expect to continue working
Your debts
Your available assets to cover your debts and provide for your family
The age of your children
"A financial advisor can help you," suggests Finneran. "Basically you have to blend what you need and want to cover in terms of income replacement for your family and how much you can afford to spend on life insurance."
Medical conditions and term life insurance
Some term life insurance products are available without a medical exam. For example, MetLife offers a term life insurance policy without an exam for consumers age 40 and younger who want to purchase $500,000 or less in coverage.
"If you have a medical condition you can usually still purchase life insurance but you may have to pay a higher premium depending on how the insurance company assesses your health risks," says Finneran. (See: "Untreated sleep apnea will raise your insurance ratezzz.")
Group coverage vs. individual coverage
If you have the option of buying group life insurance coverage through your employer, you may still want an individual term life insurance policy to provide benefits if you lose your job or switch employers. (See: "Pros and cons of obtaining life insurance through an employer versus buying it on my own?")
According to LIMRA, 36 percent of adults have group life insurance through their employers and 35 percent have individual life insurance coverage. (See: "Accidental death and dismemberment: The grisly details count.")
Term life insurance typically offers a simple, inexpensive way to provide peace of mind for you and protection for your family.
The original article can be found at Insurance.com:How to evaluate term life insurance