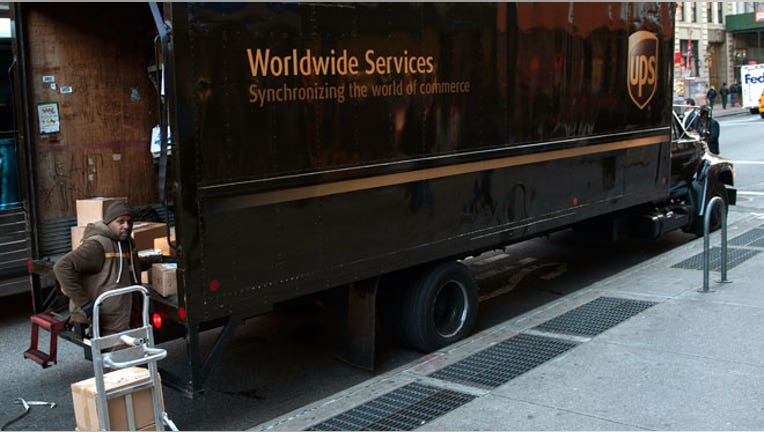 When it comes to sending and receiving packages, all of us have plenty to grouse about. Damaged or late deliveries and snatched packages bug consumers the most, according to the Consumer Reports Gripe-O-Meter* (right), which covers Americans' experiences with DHL, FedEx, UPS, and the U.S. Postal Service.
Some shipping mishaps are beyond your control, but you can take steps to make a gift's road—or flight—less bumpy, whether you're on the sending or receiving end:
1. Time it right
 The sooner you place your order, the less susceptible it'll be to delays from bad weather, higher-than-expected package volumes, items temporarily out of stocks, and other issues. Christmas falls on a Thursday this year. That means Monday Dec. 20 is the deadline for second-day delivery, and Tuesday Dec. 21 is the drop-dead date for (very expensive) next-day service. Standard ground shipping typically takes about three to five business days, but this time of year, it's prudent to allow a few extra days.
2. Choose a sturdy container
Corrugated-cardboard boxes are best for heavy cargo such as small appliances or gift baskets. Mailing boxes, which fold up via a self-locking tab, are ideal for small, reasonably flat items such as books. (Weight limits are typically indicated on the bottom panel.) Whenever possible, use a new box—especially for heavy items—because reuse weakens the cardboard. If you do choose to reuse a box, inspect it for rigidity, tears, rips, or corner damage, and remove all labels and shipment information from its previous journey. Make sure it has all its flaps, too.
3. Pack for a hard landing
That video of a UPS driver caught kicking and tossing packages like footballs is extreme, but take its message to heart. Shroud breakable items in protective inner packaging and surround them with filler to ensure that the contents don't move when you shake the box. Double- or triple-wrap sharp or protruding edges and bind them with tape. Add enough loose material in the box to fill the empty space, so the contents sit snugly. (UPS recommends each item be surrounded by at least 2 two inches of cushioning placed at least 2 inches from the walls of the box to avoid product-against-product damage and protect against shock and vibration.)
4. Use the right wrap
Avoid packing breakables in clothing, sheets, towels, or newspaper. Most effective are sheets of air-filled plastic bubbles (aka Bubble Wrap), though those bags aren't recommended for items with sharp corners. They also tend to be inadequate in very cold or very hot temperatures. Polystyrene peanuts and tightly crumpled paper (think supermarket or shopping bags) are good options too. Additional pieces of corrugated cardboard add rigidity, prevent products from shifting in transit and make excellent dividers. Be sure to ship perishables in a polystyrene cooler with dry ice or cold packs.
5. Seal with care
Use a waterproof marker to write the full address of both the sender and recipient on the outside of the package. Include a duplicate label or business card inside, so the carton can be returned if it gets damaged and becomes undeliverable. Tape the opening and secure all seams with at least 2 inches of reinforced clear or brown adhesive-backed packaging tape. Shippers recommend applying tape strips evenly across the flaps and seams on both top and bottom to make an "H" shape. Don't wrap the box in paper, which could rip apart in transit, or twine, which can stick in conveyor belts and lead to damage as well.
Don't know what to buy for everyone on your gift list? Need help getting through the holidays? Check our Holiday Gift Ideas & Guide page.
6. Consider insurance
UPS and FedEx shipments automatically come with declared-value coverage of up to $100. The U.S. Postal Service provides similar coverage for Priority Mail Express shipments. Declared value is the carrier's maximum liability. If the package is lost, damaged, or stolen, you'll need to file a claim (you can initiate the process online) and can do so as early as 24 hours after expected delivery. (Timing differs by carrier.) Since the shipper is unlikely to take just your word, you'll need backup: invoices, product sales and shipping receipts (including package tracking and delivery confirmation, which strengthen your claim), proof of insurance, and so forth. If the gift recipient spots damage, ask him or her to hold on to all packaging materials. Photos—before and after—help, too.
7. Don't forget delivery options
U.S. Postal Service customers can arrange to have certain deliveries left at a back or side door, on the porch, in the garage, or with a neighbor. FedEx and UPS also will make deliveries or redeliveries (if the first attempt was unsuccessful) to specific locations on your property. They also offer pickup alternatives to home delivery: With FedEx, you can choose a date-and-time combination that fits your schedule. UPS offers a service called My Choice that gives customers advance notice of delivery times, allowing them to reroute or reschedule deliveries for a future date and to activate a vacation setting to have packages held and delivered on their return. UPS's Access Point directs packages to designated local businesses, where customers can retrieve them by showing a government ID. The service, now in Chicago and New York, is expected to expand to 4,400 locations throughout the country early in 2015.
8. Try outsourcing
Various companies will do the shipping work for you. For $5 plus the cost of shipping, Shyp will dispatch a "Shyp Hero" to your home to pick up, pack, and mail your parcel at the most economical price charged by any of the large delivery services. Shyp relies on a mobile app to communicate with you: You launch the app, take photos of the goods you want to ship, enter your address and a destination address, and request a pickup. The company promises a quick response. The service is available now in New York City and San Francisco.
We give the heavy hitters a hard time, but shipping is a tough job, especially considering the volume of parcels that move during this time of year: Last season, the United States Postal Service delivered 420 million packages between Thanksgiving and New Year's Eve. In December alone, FedEx logged three days during which drivers made 20 million deliveries; UPS set its single-day record last Dec. 23 with 31 million drops—a 13 percent jump over the peak day in 2012. FedEx proudly points out that the company "lost" a scant 0.55 percent of 1.2 billion packages it sent in 2012. A great batting average—but it still means that about 6.6 million shipments didn't make it.
When there's a glitch that slows traffic during the holidays, it makes headlines. Remember all those disappointed kids who didn't get their presents from Amazon in time for last Christmas? The red-faced e-tailer was embarrassed into refunding freight charges and offered, as an olive branch, a $20 gift card to every customer whose order failed to arrive by Dec. 25.
If volume was heavy last year, expect it to be even worse this year: FedEx just announced that it expects to deliver a record 290 million packages between Black Friday and Christmas Eve—an 8.8 percent increase over 2013.
The Gripe-O-Meter data is derived from a nationally representative survey of more than 1,000 adults by the Consumer Reports National Research Center.
Copyright © 2005-2014 Consumers Union of U.S., Inc. No reproduction, in whole or in part, without written permission. Consumer Reports has no relationship with any advertisers on this site.