How to Decide on a Master's Degree Program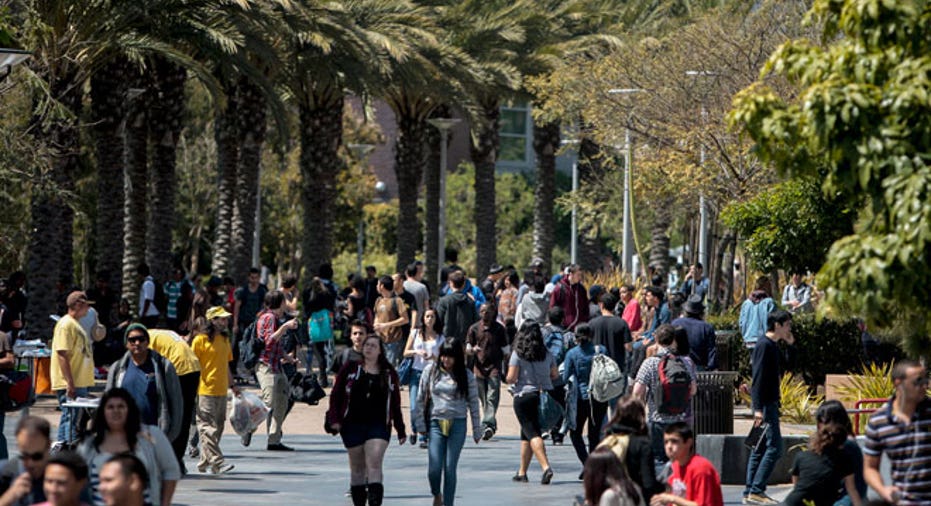 Graduate school acceptance letters are starting to roll in for students looking to continue their education, and picking the right master's degree program can set the tone for their career trajectory.
When choosing a program, students should really consider what they hope to gain from the experience and avoid pursuing a program that doesn't actually help them get to where they want to go career-wise, or by taking on more debt than they should before they graduate, says Scott Shrum, Director of Admissions Research at Veritas Prep.
"Just as you shouldn't purchase a home without help from an inspector or buy a car without a test drive, you should never jump into a master's program without knowing exactly what you will get from it," he says.
Although enrollment rates in graduate programs across the U.S. were on the decline last year falling 1.7% between fall 2011 and fall 2012, graduate schools received 4.3% more applications for master's and Ph.D. programs this year compared to last year, according to the Council of Graduate Schools.
Graduate school is a significant investment of time and money and it's important for students to find a good academic and financial fit that coincides with their career goals.
Here are three things experts say soon-to-be graduate students should have on their checklist when narrowing down their choices.
Tip No. 1: Know the Difference Between Rankings vs. Reputation   
A school's rankings can be a good starting point to identify the most prominent programs on a student's list or field of study and should help determine how competitive the learning environment will be, says Shrum.
Although a high listing can make a program stand out, students would be better served to look at a school's reputation in the working world, points out John DiMarco, professor at St. John's University and author of Career Power Skills.
"Rankings are important only to those who know them--employers are more familiar with reputations," he says. "Research the school's reputation by looking at articles, reading student comments and blogs, and visiting the school."
Tip No. 2: Factor in Cost
While cost is not the only consideration to take into account during the decision-making process, candidates need to calculate their total costs and any financial aid.
If students haven't heard back from a particular school, Shrum recommends finding out what percentage of students receive aid and what's the average amount, as schools normally make this information available.
"What does the program cost? How much aid does the school typically grant? How many students graduate on time, or at all? What are the employment prospects for graduates coming out of the program?" he says.
If students have financial need, they may be eligible for certain research fellowships and apprenticeships that different programs offer and prospective students can still find scholarships from the school and professional organizations, says DiMarco.
Tip No. 3: Talk to Other Students, Professionals
Students need to research more about a program beyond the rankings and guided tours and get more personal to help with their decision.
Talk to students, alumni, faculty and administrators in the program, recommends Jeannie Liakaris, director at New York University for the Wasserman Center for Career Development at SCPS.
"Ask specific questions that are important to you (student services, career development, academic support, international student support services). Understand your own goals and needs and see if they fit in with what the program and school have to offer," she says.
To see what future graduates of the program can expect career-wise, Shrum also suggests contacting the school's career office for a list of companies that have hired graduates in the past several years.
"Research a given school's alumni on LinkedIn, and see what they have accomplished one year out of school, five years out, and beyond," he says. "Maybe many graduates aren't working in amazing jobs right after school, but some of them hit their stride and end up in great careers several years later."