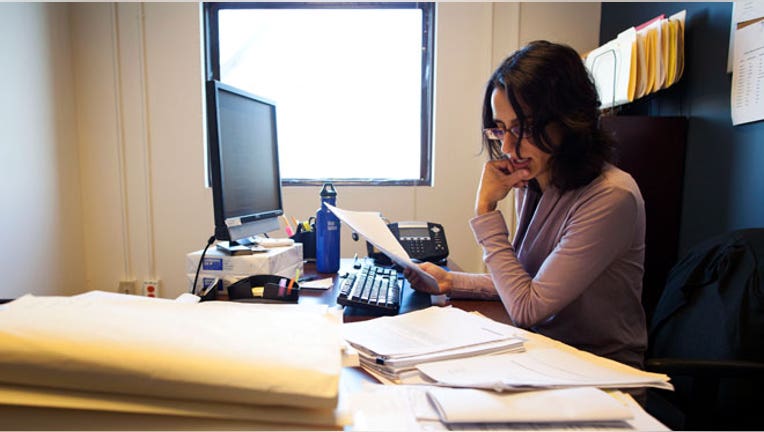 Parting with possessions is never easy—but sometimes it has to be done. Whether you need to downsize to fit into a smaller residence or your house is bulging at the seams, there are effective ways to say good bye to your belongings.
"If you've utilized off-site storage, filled out the basement and attics and there's no more room in the closets why not get rid of possessions," says Chris Seman, president of Caring Transitions, a company that that assists families, seniors and others during transition stages of their lives. "If it's still in the box and you've moved it more than once you don't need it."
According to Seman, homeowners have to approach downsizing as a project and set a hard deadline for when the expunging needs to be complete. Without a goal, it can be easy to slack off or never finish the project.
Once you have a deadline in place, the next step is to inventory each room of the house and compile a detailed list of everything you need, want and love. If you're working on the kitchen don't just list silverware, detail how many forks, spoons, knives and serving utensils you need daily. Scrutinize all your belongings--sure you need soap to wash dishes, but what about all the other half-used expire cleaning products under your sink? Do you need all that Tupperware and plastic tubs from take-out dinners?
Take this thorough strategy to each room in the house.
After you've compiled a list of the things you need in each room, Seman recommends writing down an inventory of everything else in the house and list items in either the want or love list. Wants are those things that you have a connection to like a power tool attachment you bought 10 years ago, but only used once. The love items are those that have a sentimental value like your child's first walking shoes.
"The philosophy of right sizing is trying to look at things from a pragmatic financial perspective." That means you should hold on to a family heirloom that has significant value, but to get rid of the hundreds of paintings your grown child created at age 4.
Seman says people who want to successfully right size have to focus on looking ahead instead of on the past.  "The past can bury you if you let it." So if you're want and love possessions have financial value now or in the future it's OK to hold on to them. As for the other mementos, take a photograph of them so you'll always have the memory without it taking up the space.
Sorting through your belongings is half the battle, the next challenge is deciding what to do with the unnecessary and unwanted belongings. This is where the deadline comes in. If you know you have to unload the things before a set date, Seman says you are more apt to get rid of the pile instead of just shifting it to the garage.
You can donate the goods or sell them online through site like eBay or Craig's List, host a garage sale or place an ad in the local newspaper.