How to Cut Costs Without Sacrificing Quality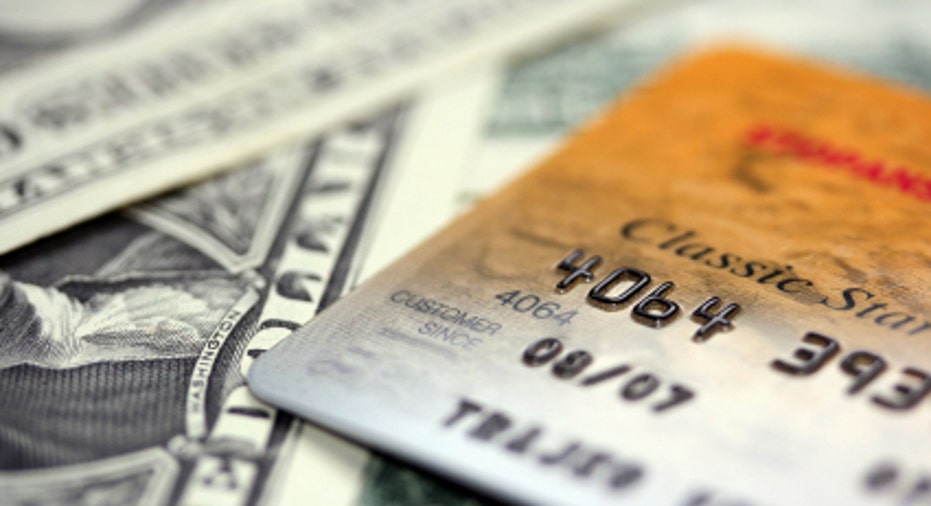 The Young Entrepreneur Council (YEC) is an invite-only organization comprised of the world's most promising young entrepreneurs. In partnership with Citi, the YEC recently launched#StartupLab, a free virtual mentorship program that helps millions of entrepreneurs start and grow businesses via live video chats, an expert content library and email lessons. Email your questions about best practices for starting up and/or managing a small business tosmbs@foxbusiness.com.
No. 1: Managing Employee Reimbursements
From Ryan Buckley of Scripted, Inc. 
We use Expensify to manage our employee reimbursements. It's a great Web and mobile app that allows us to process reimbursements independently of payroll. We don't need a special bookkeeping process or hired help to organize. It's a cost-saver for us and helps scale our business.
No. 2: Performing Energy Audits
From Andrew Schrage of Money Crashers Personal Finance 
We had an energy audit performed at the office by our provider. A rep came out and did a complete inspection and provided us with a comprehensive list of the ways in which we could reduce energy costs. All of the measures we implemented didn't affect execution one bit.
No. 3: Using Cloud Computing
From James Simpson of GoldFire Studios 
Cloud computing isn't for everyone, but when it works, it works really well. We cut our hosting costs by 80 percent while improving our product by intelligently piecing together a cloud-based infrastructure. This doesn't mean blindly firing up AWS servers; it means intelligently picking and choosing from various sources that fit the needs of your product and strategies.
No. 4: Working From a Remote Space
From Liam Martin of Staff.com
Having a remote work force allows us to have extremely skilled employees at a lower cost while giving us the luxury of hiring the most qualified person -- regardless of location. We get very high-quality work and help out the global economy at the same time. A remote work force also saves on office rent because everyone works from home. It's a win-win situation.
No. 5: Hiring Right the First Time
From Andy Karuza of brandbuddee 
When I make a decision -- especially around hiring -- I have to get it right the first time. If you're expecting a Microsoft salary and a 401(k) plan, then my business is not right for you. If you're willing to put the skin in the game, you'll make a little cash and get a big payout later. It all comes from selecting qualified people with the willingness to take a risk on you and the company.
No. 6: Using Amazon Web Services
From Sharam Fouladgar-Mercer of AirPR 
The ability to use Amazon Web Services (AWS) rather than purchase, manage and maintain your own servers is beyond cost efficient for young startups. Even more specifically, we are able to use AWS Spot Instances to save more than 70 percent off traditional AWS pricing.
No. 7: Using TaskRabbit.com
From Aaron Schwartz of Modify Watches 
TaskRabbit.com is an amazing resource for part-time help. Because we can always bring on someone for four hours of work when we are at capacity, we are able to maintain a lean full-time staff. Although we incur short-term costs with every TaskRabbit engagement, at the end of the year, we are able to save thousands of dollars.
No. 8: Asking for Discounts
From Robert J. Moore of RJMetrics 
It may seem too good to be true, but we've had a lot of success with calling our vendors and simply asking for discounts. More than half agree to it, and it adds up to big savings. As a business grows and you start buying things in higher volume, it's extremely likely that you can get some kind of discount from your largest vendors and service providers.
No. 9: Eliminating Office Space
From Darrah Brustein of Finance Whiz Kids | Equitable Payments 
Years ago, my partner and I opted to close down our physical office space and go remote. Because our service is invisible and we work with clients and sales reps all over the country, having an office was unnecessary and simply too costly.
No. 10: Paying Ourselves the Minimum According to Profit
From Yuriy Boykiv of Gravity Media 
I pay myself a minimum that would allow me to have a normal living and do distribution at the end of the year based on company profits. This way, I do not deprive the company of cash during the year and use the money to invest in new ventures and new people. If we are profitable at the end of the year, I compensate myself for the difference, which I believe is a fair reward system for the CEO.
No. 11: Keeping Engineering in-House
From Sarah Ware of Markerly
All of our engineering and design work has been done in-house. Waiting until we're absolutely red in the face before hiring has saved us an incredible amount of working capital that we've been able to pour into marketing.
No. 12: Reducing Technology Expenses
From Adam DeGraide of Astonish 
We've saved by reducing our technology expenses. At Astonish, we are always looking at new hosting cost reductions, platform cost reductions and, most importantly, automating activities that our people used to do manually. The best thing any company can do is blueprint every process and activity based on the various roles in the organization. Ask yourself, "What can we automate?" Then go do it!