How to Create Your Own Ridesharing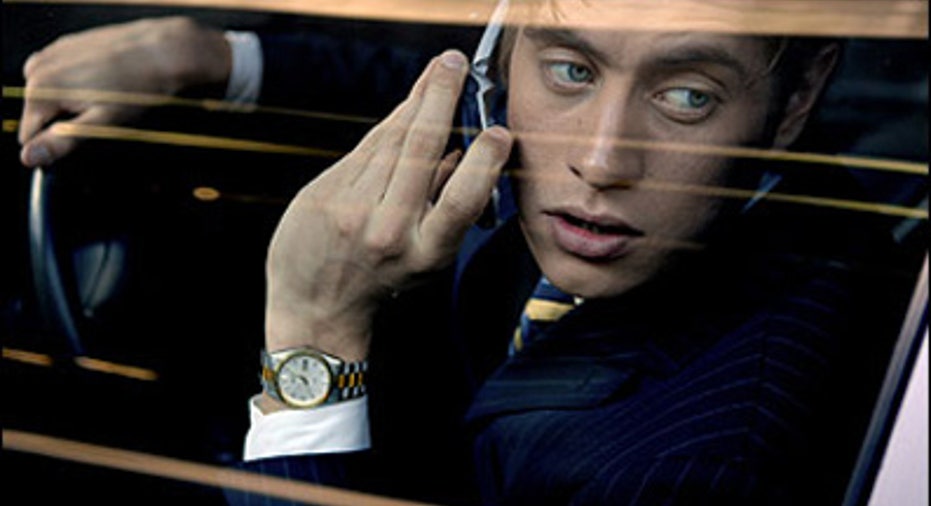 Gas prices have eased a little since hitting an average price per gallon of $3.92 in early April,but don't that doesn't mean that the worst is behind us.
With the summer driving season about to heat up, and continued political instability abroad, prices at the pump remain precarious.
The average household spent $4,155 on gasoline in 2011, according to The Consumerist, burning a massive hole in families' budgets.
Before jumping into the driver's seat, thrifty consumers may want to consider cutting down on commuter costs by ridesharing. The concept, known as car or vanpooling, originated during gas shortages in the 1970s, and just like color blocking and high-waisted trousers, it's making a comeback.
"We've seen a 20% uptick in the number of applications to our Commuter Connections ridesharing program," says Nicholas Ramfos, Director of Alternative Commute Programs at Metropolitan Washington Council of Governments
If an employer does not provide shared commuting services, drivers should check out their state's Department of Transportation website for options.  "Most DOTs have commuter services. Generally, they will link to all the transit, car pool, van pool and biking services." says Nanci Fitzgerald, vice president of Business Development at The Rideshare Company.
Through such programs, drivers are matched with other commuters with similar schedules and pick up and drop off locations. The programs tend to charge a flat fee to cover expenses.
Create Your Own Rideshare
Commuters can also start their own rideshare matching service by reaching out to people in their own social and professional network.
"People prefer to work with people who they know. It is natural to look around and see if any of the employees who they work with could carpool together," says Krishna Murthy, executive director of Meadowlink, a transportation management association in New Jersey.
After finding commuting companions, the next step should be to create  a set of rules in terms of expectations.
Ramfos, of the Metropolitan Washington Council of Governments, recommends people meet ahead of time and establish a schedule. "Figure out where the meeting points and times are, who will be driving and who will be a passenger, how many people will be in the carpool and how will they be reached if last minute changes arise," he advises.
Participants also need to determine how each person will be reimbursed for tolls, gas and other expenses.
Etiquette
Whether a commuter is setting up his or her own shared ride service or using a matching provider, there is an expectation of ridesharing etiquette.
"A lot of things that we take for granted, that happen in private, have to be clarified," says Murthy.  This can include everything from abiding by the rules of the road to music choices and punctuality.
Ramfos, whose organization also provides commuter counseling when conflicts arise, recommends that people discuss issues that may antagonize the other passengers.  From "smoking, food and drinks, some carpools even have a 'no politics' rule" says Ramfos.
Gas savings aren't the only benefit of ridesharing, some insurance companies offer discounts to drivers who rideshare or who don't use their car as often. Some employers participate in commuter tax incentive programs, which let employees use up to a certain amount of pre-tax dollars to pay for commuting expenses.
"Most people don't realize how much they are spending beyond gas," says Fitzgerald of The Rideshare Company, "People save because they are not changing their oil as often and not getting dinged in parking lot. A new car will stay newer longer."
The Easy Street program offers a Commuter Calculator, which takes into account basics, like distance, mileage, price of gas, parking and tolls, but also asks drivers what size car they own to determine wear and tear. According to Fitzgerald, that calculation is based on AAA figures that include costs such as auto maintenance, depreciation and tire wear.
Still hesitant about taking this concept out for a spin? Murthy of Meadowlink advises, "This is not a marriage. It's not a lifetime commitment. Take a few rides and check it out to see if it works for you."