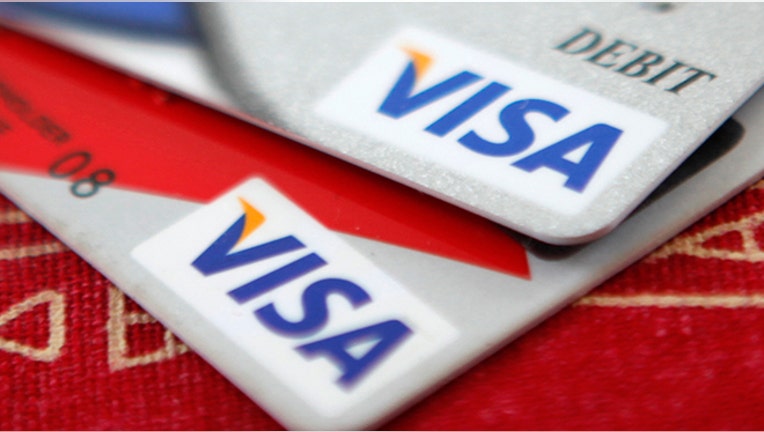 Your mailbox is stuffed with credit card offers claiming to have the best rates and benefits, but when it comes to finding the best one for your financial needs, experts recommend reading the fine print.
When evaluating different credit cards, it's important to look beyond the generous benefits of cash back or rewards being splashed across the envelope and learn more about the card.
"The primary thing that customers need to do is understand why they need a credit card: is it for a short-term way to finance purchases and borrow money, or because of the convenience of a credit card and the extra value that it offers," says Amy Lenander, vice president of Rewards Programs at Capital One.
Knowing your financial discipline will help you sift through the different credit card terms. Figure out if you want to use your card for emergencies or as a financing tool, whether you pay bills on time, and how much you spend, suggests chartered financial analyst Robert Stammers, director of Investor Education for the CFA Institute. "That'll help you to whittle down all the offers out there."
The right credit card should become an integral part of your financial plan. "With any kind of a household budget, the credits that you get for using a credit card can offset line items in your budget or be applied as part of your credit card bill," says Armando Roman, certified public accountant in Phoenix.
While reading the fine print of the different offers, experts provide these tips to serve as a guide for what to consider as you choose a credit card:
Reward Programs or Cash Back
"If you know you're going to spend a significant amount on your credit card, then the ones with cash back or rewards are great because you're getting extra value," says Stammers. Consider whether you'd get more value from the cash or points that can be redeemed for products and services, like trips, travel upgrades and airline tickets.
The value of the services may be worth more than the cash, and experts suggest deciding whether the cash or points will provide more value to your budget. If you plan to exchange points for gift cards, be sure to use them since that's money in your pocket, advises Roman.
The immediacy of having cash in your wallet may be worth more to you than reward points. "If you spend money on your credit card, you get some percent of that money back in a pool of funds that's on your credit card," says Nick Talwar, senior vice president of North America Credit at Visa, "and some will cut you a check, give you a credit on your balance or send you money in an associated bank account."
When choosing a card with rewards, look at what you earn for every purchase or within specific categories — cards with accelerator programs provide higher rewards for frequenting certain stores or restaurants. Also understand how to redeem rewards and whether you need a minimum balance to do so.
"Some companies structure rewards in a way that's easy to understand and use and has great value on every purchase, every day," says Lenander. If you prefer rewards instead of cash, look for a card with a good base level of earn for the rewards that you'd be eligible for. Cards offering rewards that change on a monthly basis can be difficult to track.
Annual Fees
Experts caution that while annual fees for cards can vary dramatically, from $59 to $450 a year, so do the benefits. "If you're going to incur an upfront cost, there has to be a reason for it and the consumer has to get back enough to justify that one-time annual fee," says Roman. As there are many cards without an annual fee with benefits like cash back, paying a $75 annual fee may not make sense if you only spend $1,000 on your card.
Before signing up for a card with an annual fee, understand what you'll get in exchange —the extra airline miles, free hotel upgrades, free checked bags or airline lounge access may make economic sense and far outweigh the cost of the annual fee. "For people who use those benefits, the fee might be worth it, but for someone who doesn't travel, I'd question why they would pay that membership fee," Talwar says.
Interest Rates
A credit card's interest rate, defined as the annual percentage rate (APR), is important if you carry a balance and don't always pay your bill in full.
"The higher the APR, the more you'll pay every month," says Talwar. To keep charges low, look for a card with a low interest rate instead of one with more generous rewards.
There are cards with a low introductory rate that increases over time — pay attention to how long that teaser rate is on the front end, says Lenander, and make sure to either cancel it before it gets too high or never carry a balance.
Grace Period and Late Fees
For people who frequently pay late or go over their credit limit, experts recommend reviewing a card's grace period and fees, since these can be higher than the interest charged.
"You want to understand what credit cards might do if you're late or how rates change if you do certain things," says Lenander. "If you're late for a few months, they may have the right to change the interest rate going forward."
Credit Limit
Some consumers take more than one credit card to expand their overall credit line. "A consumer needs to know if the line is large enough for their spending over a six-week period — every month you tend to transact and you still have a two-week grace period to pay, but that won't necessarily be interest fee," says Talwar.
Despite having a credit limit, charging more than the credit limit doesn't mean that you're no longer allowed to use that card. "All that means is that the credit card company might ding you for going over that limit," says Roman.
Purchase Protection, Insurance and Credit Tracking
"A lot of credit cards give you purchase protection so if you buy something that doesn't work or gets broken, you can usually get your money back," say Stammers. Some credit cards also provide insurance when you rent a car and services that monitor and track your credit, but you have to make sure your credit card offers these benefits.