How to Choose the Best Cash Back Credit Card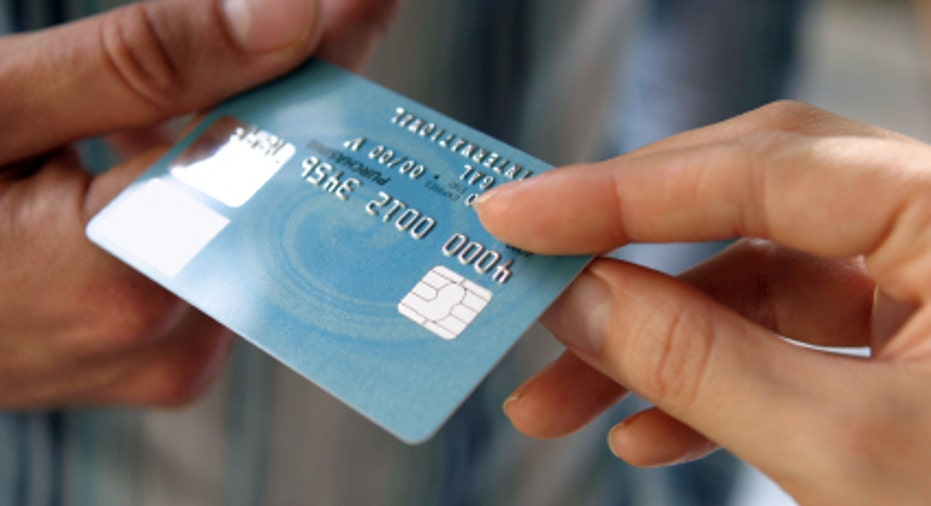 With 2011 being a banner year for credit card issuers offering juicy rewards benefits, you're likely to see that trend continue in 2012.
Banks are expected to roll out a dizzying array of credit card offers in 2012. Perhaps none will be more tempting than rewards credit cards that promise cash back on everyday purchases, cash back for paying on time, even cash back just for using the card.
"I think we'll see more of the same great deals," says CardRatings.com founder and editor Curtis Arnold, who picked the best credit cards for 2011 and predicted what will occur in 2012. "I expect issuers to continue to be aggressive with signup bonuses and rewards programs," Arnold adds.
But how do you tell a great deal on a cash-back card from a merely good one? What criteria should you use to evaluate different offers you might receive from banks who dangle cash back as a way to get you to apply for their card?
Here are three questions to consider as a way to analyze all those credit card offers coming in your mailbox (or email inbox). Your answers will help you pick the right cash back credit card you need for 2012.
1. Does the cash back offer fit my regular spending patterns?
As a consumer, the last thing you want to do is run up additional debt on a credit card just to get cash back. You'll get the most overall value from a cash back card if you can earn the maximum cash back for purchases you'd make anyway. That's one reason a card like the Capital One Cash card is an attractive option for some. It offers cardholders a blanket 1% cash back on all purchases, plus 50% bonus on all cash back earned each year - and that cash back perk is paid out in the form of an automatic statement credit.
Other cash back cards - including offerings from Chase and American Express - do offer higher cash back rewards of 5 to 6%. But those bonus rewards are usually given on specific categories, while other categories earn cash back at a much lower rate.
Blue Cash Preferred Card from American Express currently pays 6% cash back on groceries, 3% at department stores and gas stations, and 1% on all other eligible purchases. If you spend at least $1,250 on groceries in a year, you'd earn enough cash back to pay for the card's $75 annual fee. (The similar Blue Cash Everyday Card has no annual fee, but pays rewards at a lower rate.)
Chase Freedom Visa has no annual fee, and pays 5% cash back on select categories that rotate every three months, such as gas, groceries, home improvements and airlines. You have to sign up for each category to be eligible to earn rewards. The card pays 1% cash back on all other eligible purchases, including "out of season" purchases in categories that sometimes earn bonus rewards.
2. How easy is it to redeem the cash back perk?
Another important consideration is how quickly and easily you'll be able to redeem cash back benefits.
Chase: You must build up 2,000 points before you are allowed to redeem.
Discover: You must amass $50 in rewards and then redeem in $50 increments.
American Express: You need to build up 25 Rewards Dollars before you can redeem them for cash back.
Capital One: You can redeem rewards points anytime for cash in any amount.
If you're carrying a balance, Discover Motiva automatically rebates 5% of your monthly interest charges when you make at least the minimum payment each month. Plus you'll earn 1% cash back once your eligible purchases reach $3,000 each year, and the APR is currently as low as 10.99%.
3. How good is the signup bonus?
If you've found more than one card that fits your spending patterns, and you're good with the rewards redemption policies, then the signup bonus may help you decide among them. Keep in mind, the bigger the signup bonus, the higher the APR tends to be. If you won't be carrying a balance from month to month, feel free to jump on the highest bonus cash back offer you can find.
For example, the Chase Freedom Visa can be had with $100 bonus cash back (when you spend $500 in the first 3 months) and 0% APR for 6 months on purchases. The very same card offers $200 bonus cash back for $500 in spending, a whopping 40% rebate, but you'll pay an APR of 15.99 to 22.99% right off the bat.
Before you say yes
So before you say "yes" to any cash back card, be sure to carefully read the terms and conditions so you know the pros and cons of its cash back rewards program, its redemption policies, and any balance transfer offer. The best cash back credit card in 2012 can save you money if you know how to use it.
The original article can be found at CardRatings.com:How to choose the best cash back credit card
Related Links