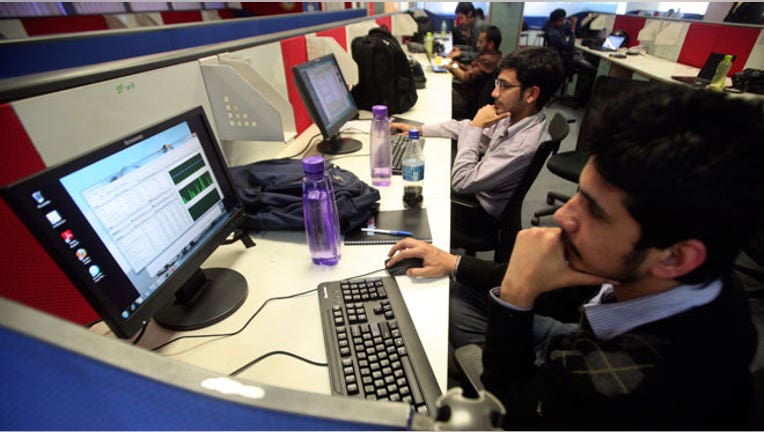 Raven's quarterback Joe Flacco is riding high in the wake of his team's 34-31 victory vs. the San Francisco 49ers in Super Bowl XLVII. The 6-foot-5 quarterback from New Jersey was named the Most Valuable Player of the game for completing 22-of-33 passes for 287 yards and three first-half touchdowns.
Now that the big game is over, it's time to start thinking about your own game plan for becoming a most valuable employee in 2013. MVPs are known for training and working harder than their opponents but also being a team player and showing leadership. Star players not only want success, they are willing to work for it.
With this in mind, here is what we all can do to become our office MVPs:
Be a Problem Solver. When a problem arises, don't be a finger pointer. There is nothing easier than pointing out the mistakes of others. Winning teams don't harp on losses; they find ways to win by working together. Bosses aren't interested in finger pointers, they want problem solvers. Every time you come across a problem, be sure you come up with solutions before taking it to your boss. 
Seek Out Challenge. Star players are always looking to step up and the best way to do this is to seek out new challenges and demonstrate your willingness to get in the game. Your boss may not realize your talents or how to best use them so be willing to stretch yourself.
Publicize the Positive. Not everyone is comfortable with the idea of self-promotion, but it is critical to career advancement if done properly. You can be the greatest employee in the world, but if nobody recognizes your efforts, you won't get very far. Star players always find a way to get their coaches to notice them and ultimately give them playing time. To be clear, I'm not talking about outright shameless self-promotion. It's about working hard consistently, being productive and effective on all tasks and  reminding management of your contributions and letting them know your interest to advance your career and take on more responsibility.
Do What You Say You Are Going to Do. There is nothing that bugs me more than someone who doesn't follow up on their commitments. If you can't back up your talk with action, then don't talk. Building trust is critical to any relationship and trust starts with consistency. Do what you say you are going to do and your boss will know he/she can rely on you.
High-performing teams are successful because each player knows their role and executes to the best of their ability. The MVPs on these teams are both team players and individual stars: They know when to play their part and when to step-up and shoulder the burden of wining.