How to Be More Productive at Work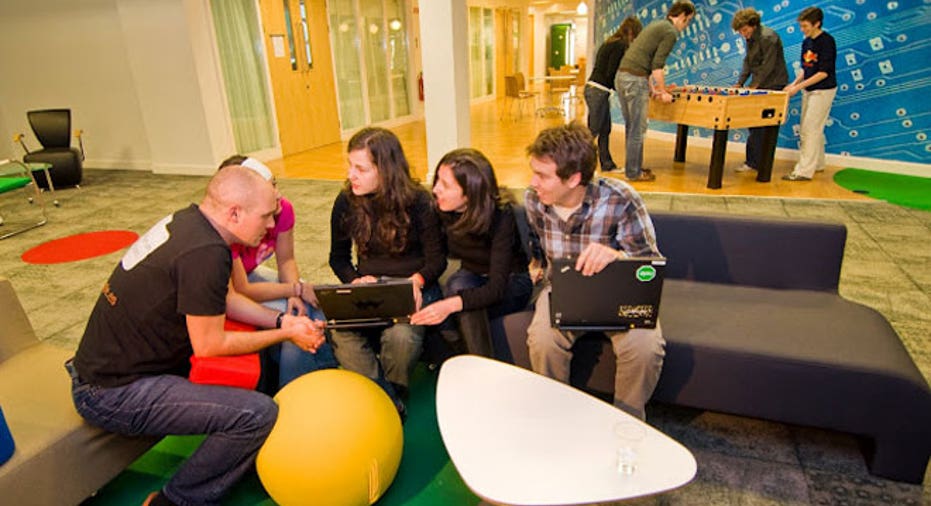 Summer is officially here…and you're stuck at work behind a desk.
"The issue of summer affecting workplace productivity is something that reoccurs every year," says Tom Gimbel, president and chief executive of LaSalle Network, a Chicago-based staffing and recruiting firm. "There are creative ways to enjoy the weather throughout the workday without sacrificing deadlines or work quality."
A 2012 study from Captivate Network of white-collar American workers claims workplace productivity declines nearly 20% from June and September. During this time, the study found a 19% drop in attendance and increased distraction levels.
To help keep yourself humming along at the office the summer, experts offering the following tips:
Get Outside
Instead of wistfully staring out the window, career experts recommend coming up with reasons to get outside during or after work. For instance, suggest the next meeting or brainstorming session be held outdoors rather than in a conference room, or make sure to eat lunch in the sun.
Commit to squeezing in a 10-minute walk or rally a group of colleagues to join an after work sporting league or other outdoor activity, suggests Gimbel. Getting outside will boost your energy, which can then be channeled into your work.
Look Inside for Motivation
Paul Slezak, cofounder of recruitment website RecruitLoop, says summer is the time for self-reflection, which will in turn keep you motivated. "Now is the perfect time to check in and see how you're tracking against the goals and the vision you set for yourself back in January," he says.  "You may now want to make a few tweaks or add a few fresh goals."
Reviewing your goals will help you stay motivated, particularly if you reward yourself for hitting milestones, he adds.
Play Catch Up
If business slows during this time of the year, use your downtime effectively to accomplish tasks you haven't had time to complete.
You can also plan ahead and get a head start on bigger projections looming on the horizon.  "If it really is quieter than usual with clients or suppliers taking a bit of a vacation, now's the time," he Sleezak. "For example, if you're responsible for writing blog articles, newsletter pieces, or other content, maybe set yourself a writing blitz to have a whole heap of stuff pre-written by the end of July."
Take a Vacation
Don't be scared to take a vacation.
Employment website Glassdoor's recent study found 25% of employees with paid time off took all of their vacation days last year—and 15% didn't take any of their days.
Not taking some personal time can be a productivity killer, experts say.
Gimbel advises workers take advantage of any summertime perks being offered like more flex time or being able to leave early on Fridays to help keep your morale high. If an employer doesn't offer these benefits, he says it's acceptable to leave the office early—just don't make it a habit.
"When employees are sneaking out early consistently, they're holding themselves back from excelling professionally and the company from growing, as well," he says. "I'm not saying to work until 8:00 every night, but sometimes it's necessary to stay late to finish a project one night where other days it's okay to head out at a decent hour to grab dinner with friends or family the other."
At the end of the day, if nothing works to boost your morale and productivity in the office, you can't blame the weather.
"People may easily use the summer months to blame a lack of passion for the job, but the case may be that they just aren't happy in the role they are in," says Gimbel.