How to Avoid Moving Scams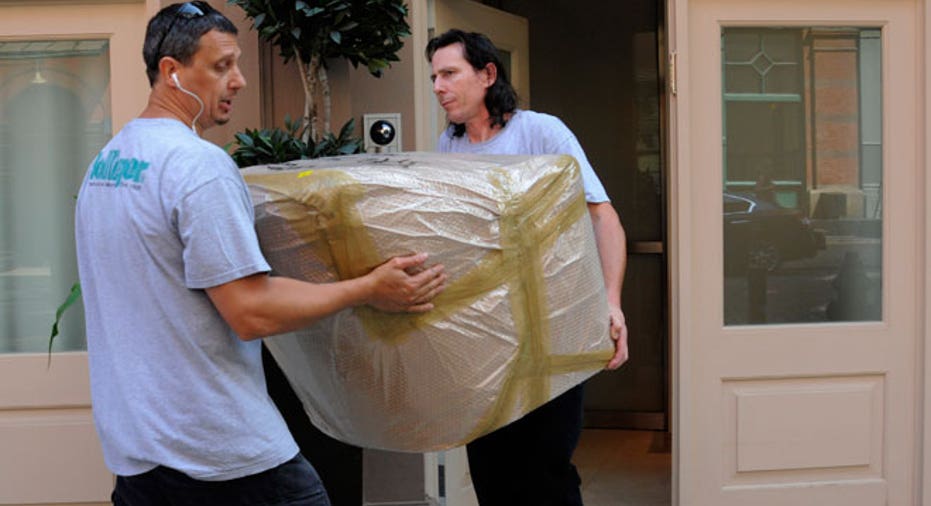 Summer is peak moving season, and scammers are taking advantage.
While moving scams aren't as common as internet attacks, when they do hit, they can carry a hefty financial blow.
"Scams happen on less than 1% of all moves," says Melissa Sullivan, a spokeswoman for relocation company UniGroup. "They are not terribly common but when it does happen, it's really devastating."
From your belongings being taken hostage, to paying for services that are never rendered, here's a look at the top moving scams and how to avoid becoming a victim.
Your Items Become Hostages
One of the more brazen moving scams people involves luring movers into a deal with low rates and then holding their items hostage for rates two to three times higher than the estimate.
To avoid falling victim to this pricey scam, experts recommend researching companies before signing a contract and to get at least three moving quotes. "People are so use to booking things over the internet they don't think twice," says Sullivan. "But one three- bedroom house doesn't look like another."
You Get Slapped With Hidden Costs
Hidden costs might not be a scam, but they can still put an unexpected dent in your bank account.
According to Jeanine LeFlore, director for Moving.com, many moving companies will charge extra for stairs, long carries, large appliances, parking, storage, fuel and awkward or very heavy items.
"When getting a quote from a moving company, make sure to ask about any extra charges applicable to your move," says LeFlore.  "Asking before you move can help you avoid surprise costs."
Collecting the Deposit and Disappearing
Moving experts recommend against putting down a deposit ahead of moving day. It may seem counterintuitive since many home-related services tend to require a deposit or down payment, but moving companies shouldn't collect any money until the move is complete, according to Sullivan.
If a moving company asks for money up front, it's a potential red flag. "Most reputable moving companies are not going to require a deposit," says Sullivan. "They have all your household goods on the truck" and that acts as collateral.
Name Switch Scam
Not unique to the moving industry, some companies who have a bad reputation will switch their name to avoid being assessed by the Better Business Bureau. This maneuver makes it hard for consumers to properly assess a company's history.
LeFlore says it's important that the moving company has a local address and can provide information regarding their licensing and insurance. "Find out if there are any other names the company does business as," as well as their state and federal license numbers," suggests LeFlore, noting that consumers can call the consumer complaints hotline at the Federal Motor Carrier Safety Administration, 888-368-7238 to check on a mover.
For added protection again scams, LeFlore recommends never signing a blank contract and to keep good records of the contract and communication.
"Read your contract and make sure all of your belongings are listed," says LeFlore. "If your laptop isn't labeled on the inventory form you sign before the driver leaves, you can't expect it to be in the box when he arrives. You can't file a claim for something that doesn't appear on the inventory list."