How to Avoid Getting Ripped Off at the Mechanic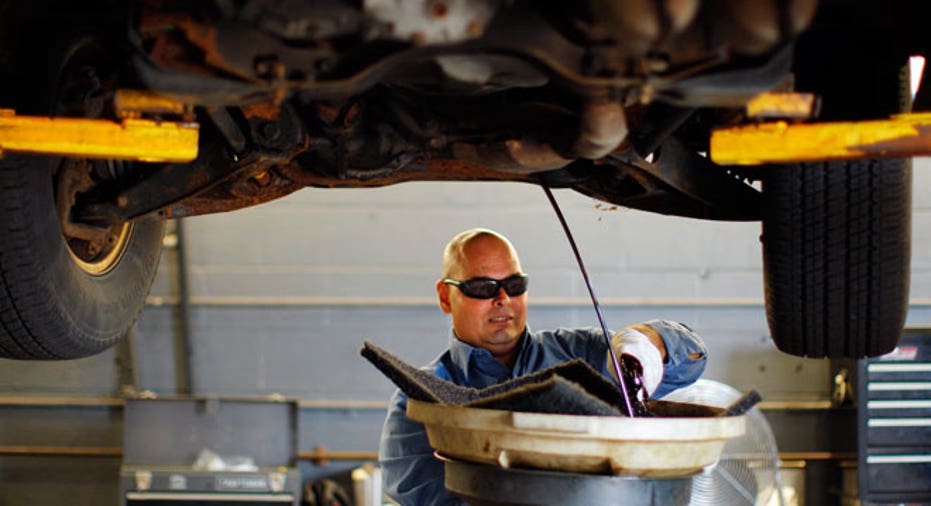 When it comes to getting their car repaired, many consumers feel they are getting ripped off, a new survey by auto website RepairPal shows.
According to the survey, which polled more than 2,000 car owners, 66% of respondents indicated they think they've overpaid for repairs to their vehicle while 38% said they worry they can't trust their mechanic.
This high-level of skepticism comes at a time where budget-conscious consumers are holding onto their cars longer. According to Art Shaw, chief executive at RepairPal, people keep, on average, their car for 15 years, which means plenty of trips to a mechanic.
Not all mechanics are dishonest, but to avoid being ripped off, experts say the best defense is going into the situation armed with as much information as possible.
Do Your Research
Bret Bodas, director of Automotive Professional Group at RepairPal, suggests drivers go online to learn more about their car problems and to compare rates. When looking for a mechanic, he advises reading reviews of mechanics to find the best option.
Forums for particular car makes and models can also yield a lot of information when it comes to diagnosing a car's problem, says Robert Sinclair, a spokesman for AAA New York.  He also points to AAA as a resource to find fair mechanics.
Many professional organizations, including AAA http://www.ny.aaa.com/automotive/index.asp?SrcID=01, have a list of approved auto repair facilities. AAA monitors, inspects and offers arbitration if a customer feels he or she has been overcharged. "It's really like the Wild Wild West," says Sinclair. "Modern cars are complicated. Finding someone to work on it can be difficult."
Bodas says car owners should always read their owner's manual to understand how the car works and learn its schedule maintenance information. "The key part of being a smart consumer when it comes to auto repairs is getting the right information," he says. "You should feel comfortable with what they are doing or what they are recommending."
Get Multiple Quotes
Consumers should be diligent about comparing cost and time estimates for their auto repairs, assuming they know what's wrong with the car.  Bodas adds that drivers need to make sure they are getting an apples-to-apples comparison from shops, making sure the estimates include labor and parts costs.
"If you search only on price you'll probably get what you pay for," says Shaw. "Quality is very important. If you were getting your appendix out, you wouldn't go to the cheapest surgeon."
Get a Referral
Ask for referrals from friends, colleagues and family members to find a good and fair mechanic. Be sure to run any names through the Better Business Bureau to make sure they don't have any complaints against them.
If consumers can't get a referral, Sinclair says to choose a busy shop. "If you see lots of cars coming in and out, especially late-model vehicles, that's a good sign."
To keep a repair shop honest, Bodas recommends car owners ask to see the old parts. For example, if a car needs new brakes, ask to see the old brake before work is started. "They know they have to be on their game and can't pull the wool over your eyes," says Bodas.