How to Advertise Like a Pro on Super Bowl Sunday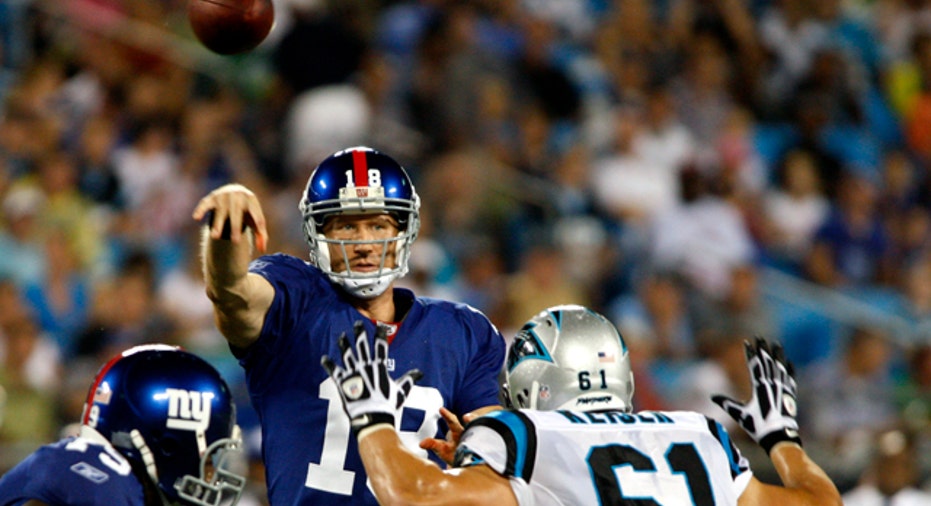 Chances are your small business doesn't have $3.5 million lying around to buy a 30 second commercial spot that will run during this year's Super Bowl, but that doesn't mean you can't advertise like the big boys on Super Sunday. That is because, according to Seethu Seetharaman, a marketing professor at Olin Business School, television ads during the Super Bowl are an overrated and overpriced way for companies to advertise. Small businesses, he said, can get an equal if not better return simply by being creative.
"The $3-million-dollar question is whether that Super Bowl commercial will lead to incremental buying," Seetharaman said. "Is there any significant return on investment for the $3 million spent? I doubt it."
In recent years, new channels and platforms have evolved that are just as effective — if not more so — at delivering marketing messages.  The rise of Internet-based platforms, YouTube in particular, and viral video campaigns have changed the way people receive messages and the costs associated with doing so.
"The return on investment for a viral ad is far greater, since it is much cheaper to get the commercial in front of viewers," said Seetharaman. "A viral campaign, at best, produces incremental sales at zero cost, and at worst, produces a lot of social conversation without any incremental sales, like a well-noticed Super Bowl ad would, but without a $3 million spend."
The fact that the window for the return on investment between cheaper viral advertisingand expensive traditional advertising is shrinking is music to the ears of small business owners, who are now able to take advantage by producing ad campaigns that can reach a large audience without paying an arm and a leg to do so.
"Water cooler conversation does not a purchase make," said Seetharaman. "Just because a company spends $3 million or more for a 30-second ad, it does not automatically increase purchase of their product. Viral videos are cheaper to produce and have a much longer shelf life."
Proof of this comes from a post on the NFL Football Freakonomics page which showed that simply having a Super Bowl advertisement does not ensure success for a company.  According to Stephen J. Dubner, co-author of the best-selling book "Freakonomics" (William Morrow, 2005), eight of the 19 ".com" companies that purchased ads during Super Bowl XXXIV are no longer open.
Small businesses, then, should remember that affordable avenues to advertise are available to those without a Super Bowl-size budget.
"Take the 'Will It Blend' campaign from BlendTec, which was rolled out on YouTube," said Seetharaman. "It not only reached online viewers running in to tens of millions, but more importantly, it increased BlendTec blender sales by 700 percent in the first few months of its rollout. That is what an effective promotional campaign must do."
Reach BusinessNewsDaily staff writer David Mielach at Dmielach@techmedianetwork.com. Follow him on Twitter @D_M89.
Copyright 2012 BusinessNewsDaily, a TechMediaNetwork company. All rights reserved. This material may not be published, broadcast, rewritten or redistributed.
Read more from BusinessNewsDaily: