How Swearing at Work Could Ruin Your @#*! Career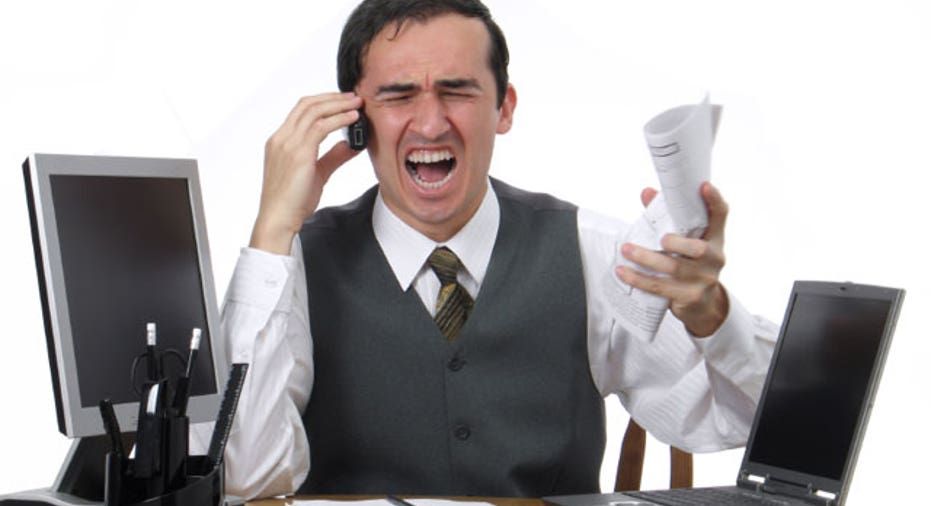 Employees may want to invest in a bar of soap.  New research has found that 64 percent of employers think less of employees who swear at work and 57 percent said they would be less likely to promote a worker who swears in the office.
A majority of bosses said that cursing at work brought an employee's professionalism, control, maturity and intelligence into question. Despite that, 51 percent of workers reported cursing in the office.  A significant majority, 95 percent, said they do so in front of their co-workers while more than half said they do so in front of their bosses.  Workers did, however, admit to cleaning up their language in front of senior leaders and clients.
Overall, men were slightly more likely to swear at work than women, with 54 percent of men saying they cursed compared with 47 percent of women.  Workers between the ages of 35 and 44 were the most likely age group to swear at work.  They were followed by workers between the ages of 45 and 54 and workers between the ages of 25 and 34.
Workers in Washington, D.C., were the most likely to report swearing at work.  Denver, Chicago, Los Angeles and Boston rounded out the top five swearing cities.  Employees, however, were not alone in using bad language at the office.  One in four employers admitted to swearing at a co-worker.
The information in this research was based on the responses of 2,298 hiring managers and human resources professionals in the United States and 3,892 full-time workers.  The research was conducted by Harris Interactive for CareerBuilder.
Follow David Mielach on Twitter @D_M89 or BusinessNewsDaily @bndarticles. We're also on Facebook & Google+.  
Copyright 2012 BusinessNewsDaily, a TechMediaNetwork company. All rights reserved. This material may not be published, broadcast, rewritten or redistributed.