How Standout Design Can Boost Your Brand and Sales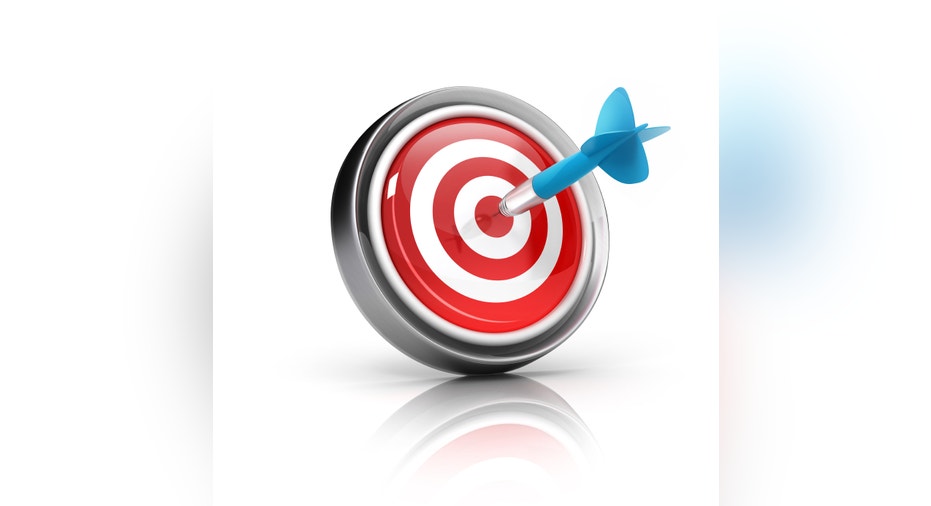 In today's overheated marketplace, investing in a compelling company look and feel adds a competitive edge. Here's how to distinguish your brand from the crowd.
Intuitively, consumers understand that a unique and meaningful logo means that a company stands behind its promise. "Small-business owners need to think of design not as a 'spend,' but rather as an investment that builds credibility, usability and salability," explains Lorrie Thomas Ross, a Santa Barbara, California, online marketer.
In fact, smart, iconographic and relevant design is remarkably cost-effective when it comes to brand-building, customer touch points and sales.
So how do you adopt cost-effective design with the right sizzle for your business? Here's what pros and business owners advise.
Develop a design brief
Graphic designers are found in every specialty and price range, but they all agree that communication in the form of a design brief is key to achieving the look or logo you'll love.
A design brief, as defined by Gareth Hardy in his book, "Smashing Logo Design," is "a joint agreement between the designer and the client on the specifications that will lead to a successful solution."
That means you must be able to articulate what your company stands for. (If you're fuzzy on this, invite staff and stakeholders to a brain-fest. Ask everyone to write down phrases and adjectives that differentiate your brand. When the list makes everyone nod, you're good to go.)
Good briefs are detailed and collaborative. Besides the design solution — logo, T-shirt, mobile branding, or ads — the brief specifies challenges, goals, target audience, timeline, budget and so on. Don't rush this.
Color-code your brand
When homeowners want to decorate on a budget, designers suggest adding color as the cheapest trick in the crayon box. Painting or changing the draperies is a lot quicker and more affordable than installing new kitchen cabinets.
Similarly, if you're launching or refreshing your brand, color can deliver the biggest bang for your buck. Distinctive color bestows instant brand recognition and personality. Consider Target red or Hershey's brown.
"Different colors can mean different things," says Ernie Perich at Perich Advertising + Design in Ann Arbor, Michigan. For instance, he says, yellow is a bright and happy choice appropriate for an ice cream shop or daycare center. But law firms "may want to choose something more regal and understated, such as deep burgundy or dark blue."
Don't just trust your gut
Whether selecting the designer or the designs, don't rely only on instinct. Developing a unique look that can move the needle on your brand likely means moving beyond your comfort zone.
"Too many people decide on a designer based on personality — 'Do we click? Do we like them?'" says Don Wright, at Wright Global Graphic Solutions, based in Thomasville, North Carolina. "In reality, you should choose a designer that asks questions and challenges the status quo within your company."
Try crowdsourcing
Like the peer-to-peer funding sites, crowdsourcing design providers are on the rise. The largest and fastest-growing is 99designs, which has, according to Chief Marketing Officer Jeff Titterton, a community of more than 175,000 designers worldwide.
Launched in 2008 and based in Australia, 99designs recently expanded to San Francisco and Berlin. Like all crowdsourcing, the model works like an online dating service, giving registered clients and designers the opportunity to meet, match and maybe agree on terms. For fees as low as $250, you can post briefs for design needs. "Logos are the most popular, which go for $299 and up," says Titterton. Interested designers then bid on your job by submitting concepts for review. You can buy or walk.
For example, Nashville, Tennessee, startup MusikPitch, a crowdsourcing site for low-cost commercial jingles and music, relied on 99designs to develop a logo.
"We received 179 entries from 48 different designers," says founder Scott McIntosh. Cost for the logo design package was $324.
"I had trouble selecting the winner as there were so many I liked," he says. "I also had to take into account future needs, such as using the image on social media, on the website and on printed materials, such as business cards and letterhead."
So, McIntosh posted a link to the designs on his Facebook and Twitter pages and emailed friends asking for help. The contest ran for a week and he had 14 days to choose the winner.
"In the end, I chose the one that received the most votes," says McIntosh.
Test that design
"The No. 1 thing we tell customers is to test wherever possible," says 99designs' Titterton.
For online projects, he recommends testing tools like Optimizely, which lets you experiment with website variations to learn what users prefer.
But you don't need cool tools. Create an email poll. Post to your social media accounts or website and ask people to vote. You get the idea.
Just prepare for surprises. For instance, Ted Karkus, CEO at ProPhase Labs, based in Doylestown, Pennsylvania, decided to overhaul the 15-year-old package design of Cold-EEZE, the company's over-the-counter cold remedy. He wanted the package to stand out more against competitors.
To start, he commissioned research. "It's important to know what will catch a consumer's eye when there are so many options," he says. Interestingly, research found that the curved Cold-EEZE logo had a lot of brand equity, which made him decide not to change the logo itself.
Still, consumers took a while to recognize the new package, although sales are now growing. The kicker? Karkus didn't like the initial package that was created. "In fact, I had a completely different mind-set as to what the package should look like," he says. Now, however, he says it's grown on him.
© Business on Main. Sign up for our Main Street Authority newsletter to get articles like this delivered monthly to your inbox.