How Should I Put Away Money for Grad School?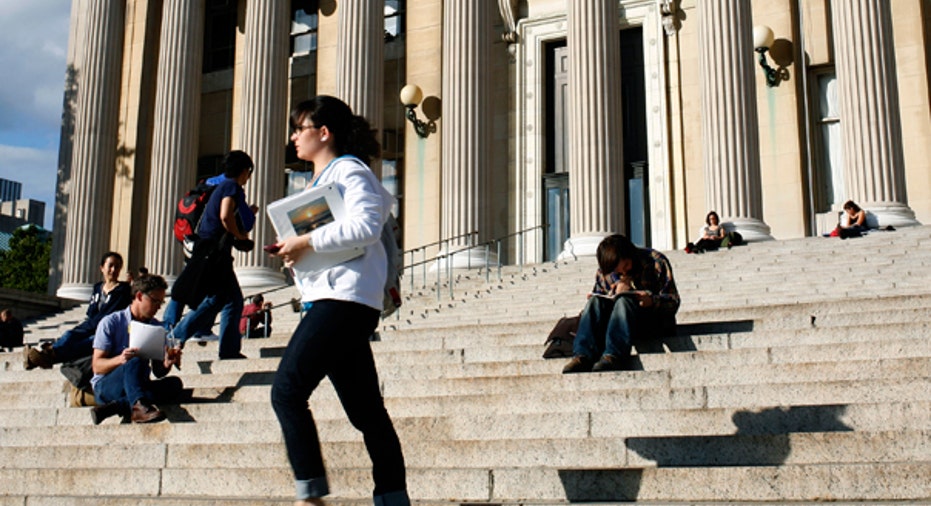 Dear Dr. Don,
I'm 22 years old and am working full time in governmental affairs. My goal is to be able to afford a decent graduate or law school in the next two to three years. I have about $1,000 from my income tax refund plus excess income of $500 to $800 per month that I want to save toward funding my education expenses.
I want to know what I should do with the money I'm saving now while working full time to best prepare for when I'm a student with a part-time job. I'm willing to take on some student loan debt, but I want to borrow as little as possible.
Thanks,
-Kevin Collegiate
Dear Kevin,
If you're looking for student aid to fund part of your school expenses, building up college savings outside of a 529 plan may not be your best strategy. You'll want to demonstrate financial need in order to get your best financial aid package.
I'd suggest looking into a 529 college savings plan versus a tax-advantaged retirement account such as a traditional or Roth IRA, even though those have educational exceptions to the usual early distribution penalties. Withdrawals from the retirement accounts will count as income that could reduce your financial aid package the following year.
Always start out looking at your home state's 529 plan, especially if it offers a tax deduction or tax credit for contributions into the account.
Saving $800 a month for three years would give you an ending value of $28,800, plus any investment earnings. Investing the money at 3% would provide an ending value of $30,171. Add to the fund three years of $1,000 tax refunds invested at 3%, and you're up to a total of $33,355.
While that amount of money would be helpful, it isn't going to pay for a graduate or law degree from a decent school. Georgetown University, with its top 20 law school, states on an FAQ page of its website that, "Law school education costs vary, but total costs, including tuition, books, food, housing and transportation, can easily exceed $150,000." A top 20 MBA degree can cost you $40,000 to $110,000 in tuition expense alone during a two-year program.
You have some time. Start looking at schools and expenses. The perverse thing is that college tuition costs are likely to increase at a higher rate than the investment yield on your savings. Still, it's a good idea to get some relevant work experience under your belt before going to graduate school.
I was lucky enough in my MBA program to get half of my tuition paid in exchange for working 20 hours a week as a teaching assistant. There are ways to mitigate the tuition expense. Look into them. Good luck.
Get more news, money-saving tips and expert advice by signing up for a free Bankrate newsletter.
Ask the adviser
To ask a question of Dr. Don, go to the "Ask the Experts" page and select one of these topics: "Financing a home," "Saving & Investing" or "Money." Read more Dr. Don columns for additional personal finance advice.
Bankrate's content, including the guidance of its advice-and-expert columns and this website, is intended only to assist you with financial decisions. The content is broad in scope and does not consider your personal financial situation. Bankrate recommends that you seek the advice of advisers who are fully aware of your individual circumstances before making any final decisions or implementing any financial strategy. Please remember that your use of this website is governed by Bankrate's Terms of Use.