How Much is Your Outdoor Space Worth?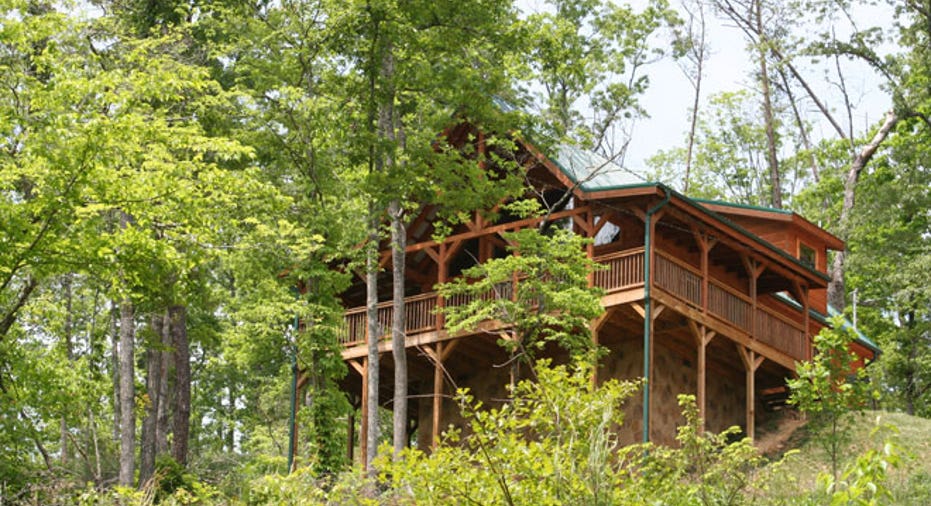 When shopping for a new home, most buyers want to know about the outdoor space. For some, it's a top requirement. They love to garden, sunbathe or just enjoy being outdoors. For others, it's an afterthought or a "nice to have." And outdoor space may even be a turn-off.
Some millennial buyers may take one look at gardens or landscaping and think: "It's too much work," or "it's too expensive to maintain."
Here's a look at the factors that can determine the value of your outdoor space.
Big cities = Big Premiums for Outdoor Space
Supply and demand can make your outdoor space extremely valuable, especially if you live in a big city such as New York, where private outdoor spaces are few and far between and therefore something to be coveted. For example, New York City apartments with a deeded, usable outdoor space often sell for considerably more than the same apartment without the highly sought-after outdoor access.
Other Factors that can Determine Value
Even in New York, however, it can be extremely difficult for real estate agents to estimate a specific value on a property's outdoor space because so many variables are at play. Those factors include:
Accessibility
The key word when identifying the value of outdoor space is accessibility, meaning the space is easily accessible from the house and can be enjoyed most of the year. Usable outdoor space definitely helps sell a property. If you're a seller and you've got the goods, make the extra effort to showcase your deck, yard, patio or balcony.
Often, the most valuable outdoor spaces are accessible directly from the best parts of the home, such as the kitchen/living area or the great room/media room. These are the places where people tend to hang out the most. Having an outdoor space directly off a communal, desirable part of the house serves as an extension of that living area. And when designed correctly, it will give the inside living area the appearance of more square footage.
If your outdoor space is detached from the property, you should still point it out to potential buyers. Some examples would include a backyard one floor below a condo or a rooftop terrace to which you have rights but no easy access. Just realize buyers aren't likely to pay as much for your place as they might for a similarly configured property offering direct, easy outdoor access.
Views
Is there a beautiful city view from your outdoor space? Does the backyard overlook or even connect to a lake? If so, the space is likely to add considerable value to your property.
Condition
Like anything else in real estate, a beautifully maintained outdoor space can add value to your property, particularly among buyers who covet outdoor space. On the flip side, a weedy, unkempt backyard is a turn-off to just about everybody.
Trees
Are there lots of trees on your property? If so, be aware of the pros and cons. Depending upon where you live, the trees may appeal to some buyers who like a lot of greenery and appreciate the shade the trees cast over the house (which can help reduce air-conditioning bills). Trees can also provide a certain measure of privacy.
Other buyers may see the trees as potential hazards, especially in areas prone to high winds and ice storms. Does a neighbor's tree tower over your house? This could be another turn-off. In this case, you might consider negotiating with the neighbor to have the tree trimmed or even removed.
Privacy
The more privacy the outdoor space affords, the more attractive it will be. In dense urban areas, you may be able to increase the outdoor space's privacy and attractiveness by putting up a trellis and training vines to grow over it.
Amenities
Some homeowners in recent years have installed amenities such as outdoor bars and wood-fired ovens. Will these amenities add to the home's resale value? It's possible. But to be safe, you should consider them an investment in your enjoyment of the outdoor space.
When you're ready to sell, spend some time staging and prepping your outdoor space. Much like giving the front of your home curb appeal, pay extra attention to the outdoor spaces. People love to entertain, especially during the warmer months. So it's important to show potential buyers how they can live and use this space.
Read More from Zillow:
Brendon DeSimone is the author of "Next Generation Real Estate: New Rules for Smarter Home Buying & Faster Selling," the go-to insider's guide for navigating and better understanding the complex and ever-evolving world of buying and selling a home. DeSimone is the founder and principal of DeSimone & Co, an independent NYC real estate brokerage providing individualized services and a fresh, hands-on approach. Bringing more than a decade of residential real estate experience, DeSimone is a recognized national real estate expert and has appeared on top media outlets including CNBC, Good Morning America, HGTV, FOX News, Bloomberg and FOX Business. Consumers often call on Brendon for advice and to help them find a real estate agent. You can follow him on Twitter or Google Plus.
Note: The views and opinions expressed in this article are those of the author and do not necessarily reflect the opinion or position of Zillow.