How Much Home Insurance Should You buy?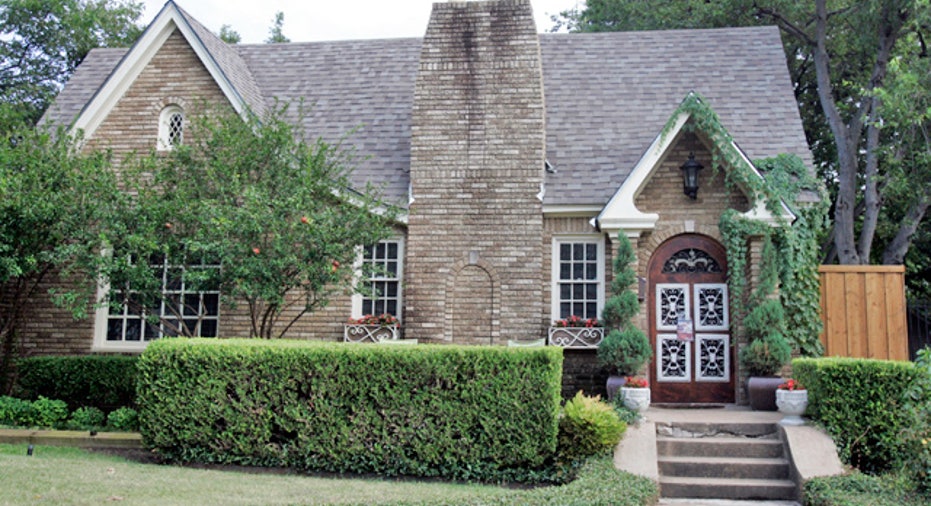 The surefire way to protect your investment in your home and its contents from damage or destruction is by purchasing homeowners insurance. But there is no one-size-fits-all approach to shopping for a home insurance policy. How much you spend depends on how much property you have and how far you want the coverage to extend.
Your home insurance premium typically buys a package of six types of coverage:
Dwelling. Pays for damage to the home itself and attached structures, such as an attached garage.
Other structures. Pays for damage to fences, a freestanding garage and other structures not built onto the house.
Personal possessions. Compensates for your lost or stolen stuff -- even when it's away from home.
Loss of use. Picks up some of your living costs when your home is uninhabitable and is being fixed.
Personal liability. Provides financial protection if you're sued and held responsible for injuries or damage to someone else.
Medical payments. Takes care of the medical bills of anyone injured on your property.
Of these, the two main factors that will determine the cost of your insurance are your dwelling and your personal possessions, says Michael Barry, spokesman for the trade group the Insurance Information Institute. "The policy is really driven off of the dwelling protection number," he adds.
The amount of dwelling coverage you decide to buy should equal the full replacement cost of your home. For example, if a homeowner chooses to insure the structure of the home for $200,000, "that number is what I'm going to need in the event I have a total loss and I need to rebuild my current home in its current location with comparable construction materials," Barry says.
Home insurance rules of thumb
As a homeowner, you should have enough insurance to cover:
The structure of your home.
Your personal possessions.
Additional living expenses, in the event you need to move during home repairs.
Your liability to others who may be injured on your property.
To help decide how much to spend on coverage:
Determine the highest deductible you can reasonably afford.
Identify whether you live in a disaster-prone area, such as a coastal state.
Speak with your agent about additional policies (such as flood insurance or earthquake insurance) that you may need to protect your home.
Sources: Michael Barry, Insurance Information Institute; David Marlett, Appalachian State University.
How much coverage for personal possessions?
When thinking about the amount of coverage you want for your personal possessions, a good guideline is to insure them at 50% to 75% of your dwelling coverage amount.
"If I took my house and turned it upside down, what would fall out?" Barry asks, adding that the answer to that question would include several expensive items, such as electronics and furniture, which can all quickly add up.
So, the idea is that if you insure your dwelling for up to $200,000, then you would want to insure your personal possessions for at least $100,000.
Compare homeowners insurance rates to find the best deal.
What about liability coverage?
If your dog bites the letter carrier or someone breaks a leg falling down your staircase, you could be on the hook for those injuries without the right liability coverage.
The amount of liability coverage typically included in a homeowners insurance policy ranges from $100,000 to $300,000, according to the Insurance Information Institute. If you're a high-net-worth homeowner, you may consider purchasing an umbrella liability policy to provide additional liability protection for your assets.
What else is there to think about?
If you think you're doing your wallet a favor by reducing your home insurance when the market value of your home drops, think again.
"(Insurers) are looking at not the market value (but) what it's going to cost to rebuild the home, and oftentimes that has nothing to do with the market value," Barry says. In fact, he says homeowners may instead need to increase their level of coverage over time, to account for inflation in the costs of construction materials and labor.
Note also that flood damage is not covered by a standard homeowners policy -- you have to purchase separate coverage. So, when deciding how much home insurance coverage you want to buy, be sure to consider that you may need room in your budget for flood insurance, too, depending on the flood threat where you live.
"Most people, when they buy a homeowners policy, they assume they are fully covered against a relevant risk," says David Marlett, chair of the department of finance, banking and insurance at Appalachian State University in Boone, N.C. "If the bank didn't require them to get flood insurance, then they might think they probably didn't need it."
Don't forget the deductible
Another factor to consider in your calculations is your deductible, which is what you will pay out of pocket for every claim you submit. The higher your deductible, the lower your insurance premium will be.
"I always recommend (getting) as high a deductible as you can possibly afford," Marlett says.
Figuring out all the coverage you need to purchase to protect your home and its contents isn't something you should do alone, he adds.
"A good agent can walk you through this; they can get multiple quotes for you. They deal with this every day."
Copyright 2014, Bankrate Inc.