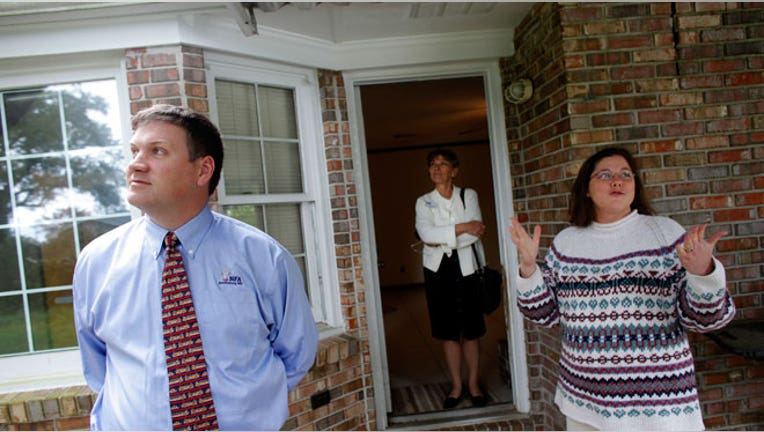 You found your dream home, negotiated and signed a deal, moved in and now it's time to insure your new residence. While some of the homeowner insurance coverage will be dictated by your mortgage provider, many new homeowners will have to evaluate how much coverage they need and can afford.
Navigating the home insurance world can be difficult, but here are three expert tips to avoid under and over insuring your home.
Tip No.1: Insure the Cost to Rebuild  
In order to properly insure your home, you'll need to figure out the cost to rebuild it. According to Loretta Worters, a spokeswoman for the Insurance Information Institute, many home buyers mistakenly base the rebuilding costs on what they paid for the home. "In today's stagnant real estate market, the cost to rebuild a home can greatly exceed its real estate value, and there is no correlation between real estate value and the amount of insurance needed."
She advises homeowners calculate their rebuilding costs by excluding the value of the land, but taking into account the square footage, type of exterior wall construction, the style of the home, number of rooms and bathrooms, roof materials, kitchens amenities and  any other extras in the home. Sheds and garages should also be part of the equation.
If you are dealing with a lender that requires homeowners insurance to cover the mortgage, make sure it's also enough to foot the entire cost to rebuild. Worters says a quick way to get an estimate of the amount of insurance you need is to multiply the total square footage of the home by local building costs per square foot, which can be determined by calling a local real estate agent, builders association or insurance agent.
Tip No.2: Determine Your Risk
The majority of homeowners take out a HO-3 policy, which Worters says provides the broadest coverage, and allows you to add more coverage or choose a higher deductible plan depending on how much risk you want to take on.
A standard homeowner's insurance policy will cover the structure of the home, personal belongings, liability protection and additional living expense if you are temporarily displaced due to an insured disaster. You can choose the amount of a deductible to save on the premiums, or whether or not you want replacement or actual cash value coverage.
With replacement coverage, your insurance will pay to replace your belongings with new ones at the same cost while with actual cash value you'll get what the belongings are worth today.
Replacement coverage typically costs more than actual cash value coverage.  "If you inherited belongings or have some antiques that elevate the overall cost of your belongings above what the standard coverage is, then you can ask to increase the amount," says Mario Morales, senior corporate underwriting consultant at MetLife Auto & Home.
Tip No.3: Choose the Right Provider
Your insurance is only as good as your provider, which is why you want to go with one that has good rating by A.M. Best, which rates the financial stability of insurance companies.
Morales recommends considering what matters to you from a customer service perspective and to work with a company that meets your needs.  "It's always a good idea to make sure you are looking at companies that are established and have a good reputation. There's nothing worse than purchasing a policy and you're not able to contact a person to ask questions."
You also have choices in regards to how you purchase your insurance.  You can buy it through a local insurance agent, direct from an insurance company or online. To find out which insurance companies are doing business in your state check with your state insurance department.
Since price varies from company to company, Worters recommends shopping around for the lowest rates and to get at least three quotes.  "Don't shop price alone, you want a company that answers your questions and handles claims fairly and efficiently."