How Much Car Insurance is Enough?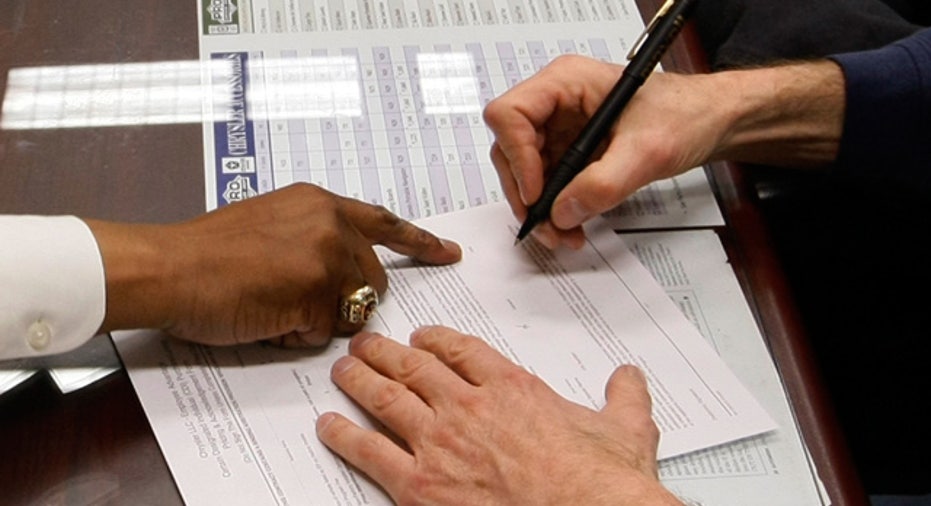 Some car insurance commercials seem to be everywhere, touting state minimum coverage for less money. The idea is that rates are cheaper with basic coverage than with enhanced car insurance. If you're looking to cut costs, you may even be tempted to buy a bare minimum plan.
This type of coverage is certainly better than not having any insurance, but it may not be the best deal for drivers, says Robert Ryan, president of Ryan & Ryan Insurance Brokers in Kingston, N.Y.
That's because minimum coverage may not provide enough protection in an accident, he says. Many auto accident losses routinely surpass minimum limits.
Ryan says each state has different minimums, but many are similar to the limits in New York, with these levels of coverage:
--$25,000 per injured person for bodily injury.
--$50,000 per accident for bodily injury.
--$10,000 for property damage.
To find your own state's requirements, ask a local insurance agent or contact your state's department of insurance.
If you're considering basic-coverage car insurance, here are five facts you should know.
You Could be Financially Responsible
If you're involved in a wreck that injures another party, you'll probably be on the hook to pay damages, says John Higdon, an insurance broker with HSHC Insurance Inc. in St. Louis. Your insurance may kick in but with minimum coverage, and you could exhaust its limits.
Moderate-to-severe auto accidents can easily reach costs of $100,000 or more, depending on the number of vehicles involved, number of people injured and the severity of those injuries, Higdon says. This far surpasses policies with limits of around the 25/50/10 coverage, he says.
If your insurance doesn't pay out the total amount you owe, the injured party can pursue damages against you until the debt is paid, says Gary Massey Jr., an attorney in Chattanooga, Tenn.
As the at-fault party, you may have to pay to defend yourself, and you also could be forced to liquidate your assets, including your home, cars and some bank accounts to satisfy the debt, Massey says. In addition, your wages could be garnished.
More Coverage May Not be Too Costly
If you have a bare-bones policy and decide that you need more car coverage, you probably won't have to pay much more than you're already paying, Higdon says. "I've seen clients double their coverage for less than $10 per month more in some cases," he says.
"The difference for many drivers -- especially if they are mature and experienced -- is very nominal," he says.
However, if you need to lower your rates, Ryan suggests asking your current provider to change your deductible instead of reducing your coverage. "In order to save money on your premium, take the highest deductible you can afford," he says.
To find other ways to save, contact an insurance professional to help you find the right amount of coverage at a rate you can afford. "Agents can look at your overall financial picture and help decide the types of insurance that are best for your situation," Ryan says.
Full Coverage May Not be Enough
Some people believe that if they elect to buy comprehensive and collision coverage in addition to buying the state minimums for liability, they'll have full coverage, providing them with enough protection, Massey says. However, that may not be the case.
Collision insurance covers your own car if it collides with another auto or object. Comprehensive insurance covers losses to your vehicle not resulting from a collision. Rather it covers losses from events such as theft, floods or fire, he says.
These car insurance products are important, but drivers should also consider whether their liability coverage is enough to protect their assets, Massey says. If you cause an accident and injure other parties, you'll need the liability insurance to pay out damages, he says.
You May Pay More for 'Extras'
Many enhanced insurance policies often have perks for policyholders, Ryan says. For example, they may provide for free roadside assistance to drivers who have a flat tire or a dead battery.
If you skimp and only buy minimum protection car insurance, you'll probably have to pay for these extra expenses out of pocket, he says.
If you get in an accident, you may need to send your car to a repair shop for several days. Traditional policies might pay for the cost of a rental car while your own auto is being repaired. But if you only bought minimum protection car insurance, you'll probably have to pay for the rental on your own, Ryan says.
Higdon says you may even have to pay extra if you decide to switch to another provider. If you carry minimum coverage, you may not get the same discounts given to new clients who had ample car coverage with their previous carriers, he says.
"Carrying higher limits is a sign that the customer is a responsible individual, and possibly a more cautious driver," Higdon says.
Bare Minimums May Work With Bare Assets
There are a few situations when buying state minimum coverage does make sense, Higdon says. People with lower personal net worth, such as college students and those who are recently out of bankruptcy, or have little or no income, may choose to carry state minimum coverage.
"If you have absolutely no assets, are living paycheck to paycheck and need your car to drive to work, buying minimum coverage could allow you to drive your car on the road with insurance," says Ryan. "But it doesn't allow you to get much protection for yourself."
You would still be held liable in an accident that's your fault, he says.
If you do opt for minimum insurance, don't become complacent. Review your car insurance needs each year because your financial situation will likely change, Ryan says.
For example, if you buy a house or new car, you'll probably need to revisit your policies. "The right coverage for you at age 18 is probably not the right amount of coverage for you at age 40," Ryan says.