How Much Can You Save on Life Insurance by Losing 20 Pounds?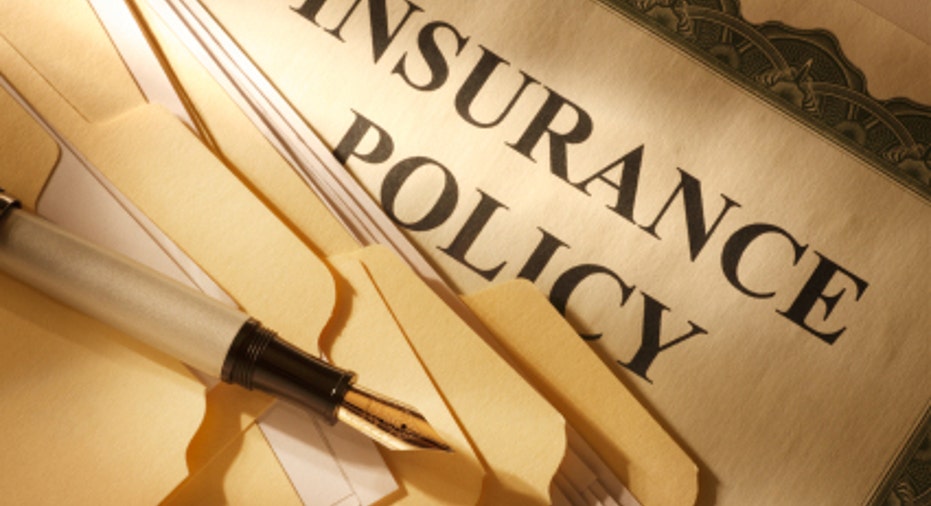 You're not alone if you're packing a few extra pounds and want to get in shape for summer. But if you lose 20 pounds, you may accomplish more than looking fit in a bathing suit -- you may save money on your life insurance rates.
Americans weigh about 20 pounds more on average than they did 20 years ago, while the majority of Americans -- 61.6% -- are overweight or obese, according to recent Gallup polls.
Gallup's annual survey on health and health care found that men are self-reporting they weigh 196 pounds on average and women are reporting they weigh 160 pounds on average. And no one lies when self-reporting their weight, right? A separate Gallup poll found that 35.8% of Americans were overweight and 25.8% were obese -- adding up to 61.6% -- based on body mass index, or BMI, calculations that use height and weight for a number that correlates with the amount of body fat.
Figures from the Centers for Disease Control and Prevention echo the poll results. Of adults age 20 and over, 33.9% are obese, and 34.4% are overweight, but not obese.
Drop and give me 20: shed pounds, spur insurance savings
Losing that extra 20 pounds can result in a lower life insurance quote that could save you a few hundred dollars per year, according to an Insurance.com analysis.
"Extra weight does come into play and could increase the premium that you pay, and at some point extreme obesity would prevent you from getting any coverage at all," says Edward E. Graves, an associate professor of insurance at The American College in Bryn Mawr, Pa.
Some companies offer strong incentives for losing weight. Kaiser Permanente Colorado offers adults up to $150 every three months for losing weight and keeping it off under the Weigh and Win program.
But the best incentive could come from your life insurance company. If the money saved in life insurance premiums by losing weight was put aside, it could help pay for the policy.
Insurance.com's analysis of life insurance quotes based on weight found some savings for a $1 million, 20-year term policy, and for a $1 million whole life insurance policy. Quotes are based on a man and woman, both age 37, and of average heights for their gender. The average height in the U.S. for men ages 20 and older is 5 feet 8 inches, according to the CDC. For women ages 20 and over, the average height is 5 feet 3 inches.:
For a man who weighs 200 pounds, the term life insurance is $889 per year but drops to $670 if he loses 20 to 40 pounds, a savings of $219 a year.
A whole life insurance policy for the same man and the same amount of coverage would drop from $5,761 at 200 pounds to $5,031 at 180 pounds to 160 pounds, a lifetime savings of $730.
For a woman weighing 180 pounds, the term policy is $758 a year. That drops to $569 if she loses 20 to 40 pounds, an annual savings of $189.
The same woman could get a whole life policy for $4,686 at 180 pounds, but it would drop to $4,159 if she lost 20 to 40 pounds, a savings of $527.
The best time to buy life insurance when considering weight loss
Graves says, however, that there's a difference between a potential policyholder applying for a life insurance policy at a lower weight, and an existing policyholder asking for a rate change after losing some weight. Many companies won't consider the latter request, just as they won't increase rates if a policyholder gains weight, he says.
The best strategy would be to lose the extra weight before applying for a life insurance policy, says Graves. Being 40 pounds overweight will likely result in higher rates, and every insurer will have higher rates for people 70 pounds or more overweight, he says.
Weight is one of a dozen factors insurers will use to determine life insurance quotes, and underwriters of permanent or whole life policies have more leeway to give breaks for an extra 10 pounds of weight loss, says Tony Steuer, a licensed Individual life and disability insurance analyst in California.
For thinner people seeking lower rates, providing proof can be as easy as having an examiner bringing a scale to their home, or the insurance company checking their medical records, Steuer says.
But you may face problems if your weight changes every time you apply for a policy change, or if a dramatic weight loss from dieting is unsustainable, he says. For someone who plans to lose weight, getting a five- or 10-year life insurance plan now, and then updating to another plan when they lose the weight is a good idea if they follow through, Steuer says.
"The danger there is something else occurs health-wise, or they don't lose the weight, and they don't have the coverage they need," he says.
Losing weight could lead to a less expensive classification by the life insurance company, but getting older in the time it takes to lose it could make up the difference in savings you get from being thinner, says Mark Bermudez, marketing supervisor at Life and Annuity Masters in Simi Valley, Calif.
The original article can be found at Insurance.com:How much can you save on life insurance by losing 20 pounds?