How Much Are Your Shoes Worth? Find Out Before Disaster Strikes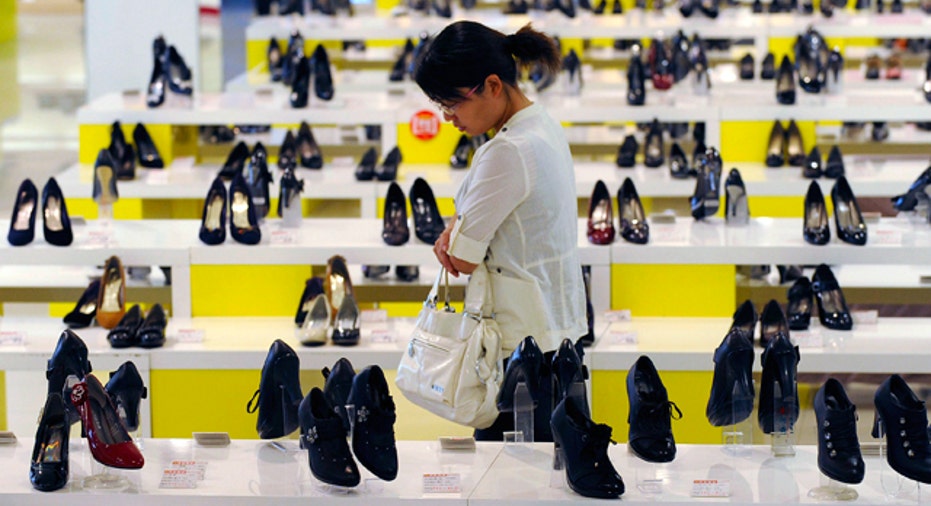 Do you know how much your shoes are worth? If you have home insurance, you should.
While you probably can rattle off how much you spent on a flat-screen television or a laptop, it's more difficult to guess the value of your microwave or box spring. But such mundane items also need to be replaced after a fire or other disaster.
Knowing the ballpark value of all your possessions helps you zero in on the right amount of contents coverage in your home insurance, condo insurance or renters insurance policy. A home inventory can make the process easier, says Douglas Holbrook, senior vice president and chief claims officer for Selective Insurance.
"Homeowners should create an inventory of their possessions because this information can help you and the insurer have a better idea of what has been lost rather than relying on your memory," Holbrook say. "An inventory can expedite your claim."
Such pleas too often fall on deaf ears. According to a survey conducted by the National Association of Insurance Commissioners (NAIC), 48% of consumers do not have an inventory of their possessions. Of those who do, 32% do not have photos and 58% lack receipts.
Home Insurance Inventory Tips
New tools can make the home inventory process easier. The NAIC has an online template you can print and fill out. The NAIC also recently introduced a free iPhone application called MyHOME Scr.APP.book that allows you to capture images, descriptions, bar codes and serial numbers. It then organizes the information. The application creates a back-up file for e-mail sharing.
A simple back-of-the-envelope system also can work well. Whichever method you choose, you'll need to do some detective work to determine how much your stuff is worth.
"Whether you use a software program or pen and paper, you need to go room by room and make a list of every large item you see, especially any high-end items," says Holbrook.
James J. Donelon, NAIC vice president and Louisiana insurance commissioner, says homeowners should remember to open all drawers and closets to document items. He suggests thinking about items such as:
*Family heirlooms
*Sports equipment
*Holiday decorations
*Outdoor items (such as landscape equipment, swing sets)
Holbrook says that some insurance companies will request an appraisal on items that require special additional insurance, such as jewelry or art. The appraisal should be part of your inventory.
Also, don't forget to inventory everyday items, such as clothing. While it is not necessary to document every piece of clothing, designer clothes or fur coats and jewelry should be noted, along with a general estimate of your wardrobe's value.
Receipts can be invaluable when trying to figure out the value of your items, especially special tools, musical instruments or other possessions that are harder to evaluate. It's a little easier to estimate the value of more common items such as computers or appliances.
If you don't have recent receipts, look online to see how much items of similar type and quality cost today, such as 10 pairs of shoes.
The Insurance Information Institute recommends insuring your personal property at 50% to 70% of the replacement cost of your home - for example, $50,000 to $70,000 for a $100,000 dwelling.
Remember, insurance experts generally recommend purchasing replacement value insurance - which provides the cash needed to replace possessions at today's prices - rather than actual cash value insurance, which takes depreciation of your items into account and results in a lower payout.
Storing Your Inventory
Holbrook says making an inventory is just the first part of a two-step process. Next, you need to decide where to safely store your list.
"One option is a safe-deposit box, although that may be too small and less accessible for updating," says Holbrook. "Another [option] is a fireproof safe that can hold all the paperwork and photos."
If you have receipts or other records and decide to scan them, make sure you back them up and store them in a safe place. You can use online options for backing them up or save them to a zip disk or CD.
Donelon says the inventory should be reviewed and updated annually, preferably at the same time that you make an annual review of your home insurance policy.
"You should also update your inventory immediately when you make a big purchase or receive a big gift," he says.
Holbrook says you can make future inventories easier by keeping good records with every purchase.
"You should keep your sales receipt and your owner's manual with the model number and serial number for items that you have recently purchased," he says. "Photos of the major items or a video are also helpful."
Insurance Claims and a Home Inventory
What happens if your possessions are destroyed and you don't have a home inventory?
Holbrook says homeowners need to fill out a sworn statement known as a "proof of loss" form to start the claim process for damaged or missing possessions.
"A claims adjuster will investigate the claim, which of course is much easier if an inventory and receipts exist," says Holbrook.
If you don't have an inventory, you can work with the adjuster to use credit card records and reconstruct a list of possessions.
"Typically, as long as there are no red flags that turn up during the investigation, the claim will be paid," Holbrook says.
However, remember that failure to keep an inventory may come back to haunt you, especially if you have antique or specialized items, Donelon says.
"Not having (or maintaining) an inventory could mean that items received or purchased that go beyond the standard limits of an insurance policy are not covered for loss," he says.
The original article can be found at Insurance.com:How much are your shoes worth? Find out before disaster strikes
Related Links