How Many air Bags Does Your Car Need?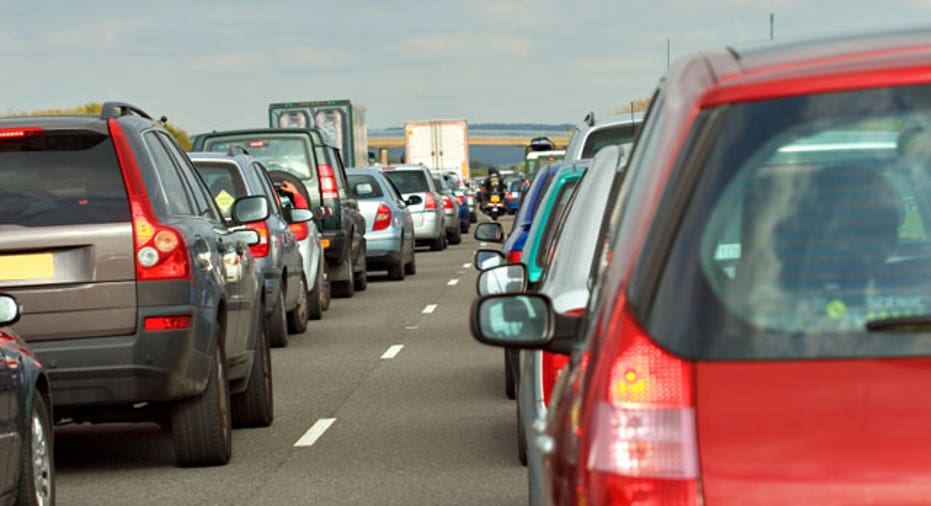 Is a knee air bag going to save your life? Probably not. But it could make a hospital stay shorter, or prevent an injury altogether.
There is no dispute that air bags save lives and minimize injuries. Driver's-side air bags became mandatory for all vehicles sold in the U.S. in 1989, and passenger-side devices became mandatory in 1998. Since then, side air bags and side-curtain air bags have become commonplace, and manufacturers have upped the ante with additional air bags for knees and on seat belts.
The National Highway Traffic Safety Administration (NHTSA) estimates that air bags have saved more than 22,000 lives since 1987.
Now Volvo has added an air bag for someone who's not even in the car.
Volvo says the external air bag on its redesigned V40 will prevent loss of life in 85% of crashes where the pedestrian otherwise would be killed. When the bumper senses a collision with a pedestrian, the rear of the hood is released and the air bag inflates to cover one-third of the windshield while raising the back of the car hood, which is designed to reduce the severity of injuries.
A dangerous intersection
About 12 pedestrians die every day in accidents with motor vehicles in the U.S, according to NHTSA. The 4,280 pedestrians killed in the U.S. in 2010 accounted for 12% of all traffic fatalities, and an additional 70,000 pedestrians were injured. (See "The most dangerous cities for pedestrians.")
So, is a pedestrian air bag really necessary? If you're the one on foot, the answer is probably a resounding "yes." If you're a driver, a pedestrian air bag could decrease the odds of an incident that will change your life forever -- psychologically and financially -- as well.
Pedestrian accidents tend to cost more than crashes between two cars. In 2011, the San Francisco Department of Public Health estimated the average cost of admitting an injured pedestrian to the emergency room at $80,000 -- an amount that greatly exceeds even the largest state-minimum bodily injury liability coverage requirement.
"Generally, any accident with a pedestrian involves substantially more medical treatment and care, more pain and suffering, and thus larger settlements and insurance claims," says attorney Mike Wade of the Wade & Nysather law firm in Phoenix.
The latest and greatest
Volvo's pedestrian air bag is not the only new contender in the air bag race.
Ford introduced its rear inflatable seat belt in the 2011 Explorer and quickly expanded it to the Flex and Lincoln lineup. These air bags inflate in 40 milliseconds and distribute the crash force over the passenger's torso and shoulder, then stay inflated for several seconds before deflating. (Ford also has a pedestrian air bag in the works.)
GM offers its industry-first front center air bag in three of its 2013 models. This air bag deploys from the right side of the driver's seat, creating a barrier between the driver and front-seat passenger. This prevents far-side incidents that occur when a front occupant is thrown into the other seat or passenger during a side-impact crash. According to NHTSA, nearly 29% of fatalities in side-impact, nonrollover accidents are caused by far-side incidents.
While only dual frontal air bags are mandated by law, you would be hard pressed to find a car that doesn't have more as standard equipment. Even the cheapest passenger car sold in the U.S., the Nissan Versa, has six: dual front air bags, dual front side air bags, and dual side-curtain air bags.
But air bags alone do not make a vehicle safe, no matter how many you pack into the interior. A car with six well-placed advanced air bags and a body designed to absorb crash energy can be safer than a poorly designed vehicle stuffed with 10 air bags, as ratings from the Insurance Institute for Highway Safety (IIHS) have shown.
Air bags save money
Air bags save insurance companies money by reducing injury claims, and thus can save you money as well.
David Prario, an actuary at Amica Mutual Insurance Company, says discounts start at 20% for front and passenger air bags and go up from there. When side air bags are standard, the discount can shoot up to 40% depending on your policy and insurer.
But these discounts apply only to coverages that are directly affected by air bags, Prario warns. If you are carrying only liability on your vehicle, a side air bag discount would not apply, for example. Typically, the discount is applied to the medical payments or personal injury portion of a car insurance premium.
Unfortunately, a discount for that pedestrian air bag -- which would affect your liability coverage, in this case, because liability covers the injuries you inflict on others -- will not be available for a while. According to Prario, insurance companies usually hold off on setting a new discount category for recently introduced air bags and other safety devices until they gain traction in the marketplace. (See "5 safety features that do what drivers used to.")
And even if there aren't specific discounts for a particular air bag, insurance companies look at their overall claims payouts when setting rates. A model with fewer injury claims gets lower rates.
And air bags cost money
All of this safety can send a car to the graveyard prematurely.
Federal safety rules prevent air bags from being reused, so every air bag deployed in a car accident needs to be replaced with a new one. The added expense of air bags can push the cost of repair over the value of the car, which leaves the insurer with no choice but to total it.
Replacing a deployed air bag can run up to $1,000, and that doesn't include the labor and sensors. Advanced two- and three-stage air bags can be even more expensive. If a car has 10 air bags and they all deploy in an accident, the repair bill starts at $10,000.
The percentage of car insurance claims declared a total loss in 2010 was around 14%, according the CCC Information Services 2011 Crash Course report. This figure has been climbing for a number of years and is currently at one of the highest levels ever seen.
While air bags certainly raise the repair bills, they can't take all of the blame. Advanced electronics, backup cameras, built-in GPS units and lighter, more expensive materials also add to higher repair costs.
The original article can be found at CarInsurance.com:How many air bags does a car need?