How Long Until You get Your Insurance Money?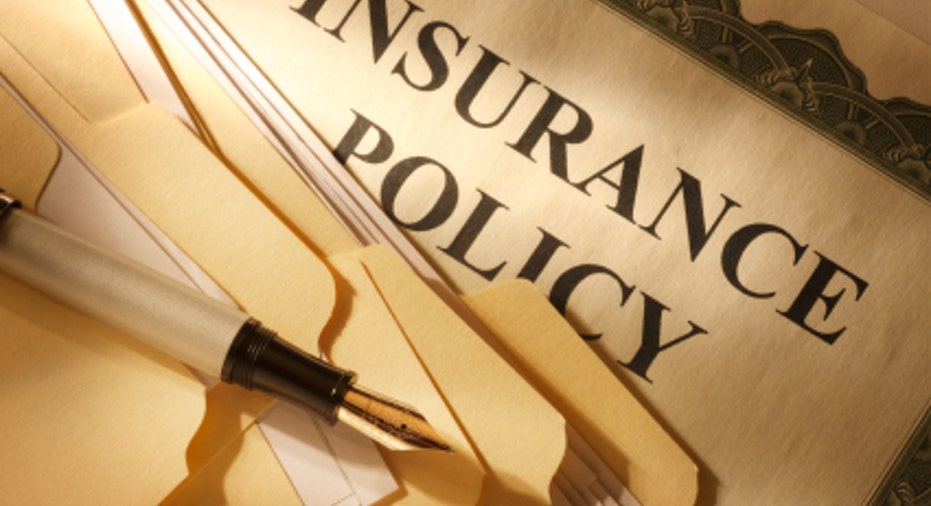 Say it's March 1 and you have a fender-bender in your car. Just how long do you have to wait to get your insurance check for the damages? Generally you should be riding pretty by April 1. At least that's the goal of most auto insurance companies -- to have your claim paid out on or before the 30-day mark. Of course, there's no certainty your vehicle will be repaired by then.
But auto insurance rules are made to be broken. The time limit to pay your claim varies by state, according to each state's "claims settlement provisions." In Connecticut, paying "promptly" is the vague term used, which describes a payment within 30 days, and only if it is an undisputed "clean" claim. A clean claim means there is a straightforward accident, the insurer has complete documentation and there's no dispute between parties or question whether the insurer should pay.
In New Jersey, insurers have 60 days to pay a bodily injury claim. In Texas, insurers have five business days after acceptance to pay claims. Insurers can be subject to interest, fines and penalties for not complying.
"The state laws are usually things like you have so many days to acknowledge a claim has been made, around 15," says Bob Passmore, senior director of personal lines at the Property Casualty Insurers Association of America, a trade group.
Some states have laws stating if someone has a proof of loss, the carrier has a certain number of days to pay or determine what their position is -- to deny the claim or ask for more information, for example. "But the vast majority of claims are paid in a much shorter time frame," says Passmore.
When there's a dispute or larger claim (like a total loss), insurers need to assess the damage, which can stretch out the process. A typical fender-bender should be handled and closed fairly quickly.
Most auto insurance companies have direct repair programs and can refer you to one of their shops. The shop assesses the damage and communicates with the insurer for you.
"Delays are not very good for keeping customers," notes Passmore. The goal is to get each claim handled as quickly as possible, and to make sure the right amount is paid so the insurer doesn't have to deal with it again. "If insurers are going to do things like delay, they're going to lose a customer."
Time is money
When an insurance company snags a new customer, there are costs associated with "acquiring" the new client. There's advertising, paying the insurance agent their commission, and the cost to produce the policy for the first time. It can take as many as seven years before an insurer can break even on a particular policy, and that's assuming the customer doesn't have a claim, explains Passmore.
If they have a claim the insurer will have to keep them even longer -- ideally claim-free -- to make back its money. So insurers are always better off providing good service and fair settlements in order to retain customers, who on average submit a claim only once every 10 years, according to Passmore.
And if you don't like the customer service, "There's a lot of competition out there that will be happy to take that customer off your hands," says Passmore. Insurers don't have much incentive to delay; they want to get claims paid as fairly and quickly as they can.
Staking your claim
Claims against someone else's policy are a different ballgame.
"Any time you are going through a carrier that you're not insured with [the other party's insurer], that process has the potential to be slowed down a bit just while the investigation is continuing," says Dan Young, senior vice president of CARSTAR, North America's largest multi-shop network of independently owned and operated collision repair facilities.
When the car is drivable, most people go to their carrier's drive-in location, where they get an estimate and a claims check on the spot. Or they can use a direct repair facility, a one-stop option. They'll drive directly to a specified shop affiliated with the insurer, pick up their rental, get a written estimate and have repairs begin.
Your own inability to cover your deductible could delay your repairs. Young observes that 20 years ago he never saw a $500 or $1000 deductible. That's changed.
"In order to try and make insurance less expensive, many people have these very high deductibles and so they can't afford their portion of the repair," says Young. That's why you see so many cars with dents and damaged fenders. Young says many people never get around to fixing their cars.
If your car is a total loss, the insurance company will buy what's left of the car and will pay you the vehicle's value before it got damaged.
"If you disagree with their figure, you have the opportunity to provide additional information that could help, like examples of other comparable vehicles," says Passmore. Even this process is typically completed within 30 days, he says.
Here's what to do when your auto insurer totals your car.
How to speed up your insurance check
Exchange contact information and insurance agencies at the scene.
Get a police report.
Report your accident to your auto insurer as quickly as possible.
Use your carrier's drive-in insurance center or try the direct repair program if available. However, you are not required to.
Check your rental car coverage. Most policies only provide coverage for 30 days.
Find out your state's law for paying a claim.
If you suspect your insurance company is violating the "Unfair Claims Settlement Act," talk to your adjuster's supervisor.
If you don't get any satisfaction, file a complaint with your state's insurance department.
The original article can be found at Insure.com:How long until I get my insurance money?