How Investing in a Hobby Paid Off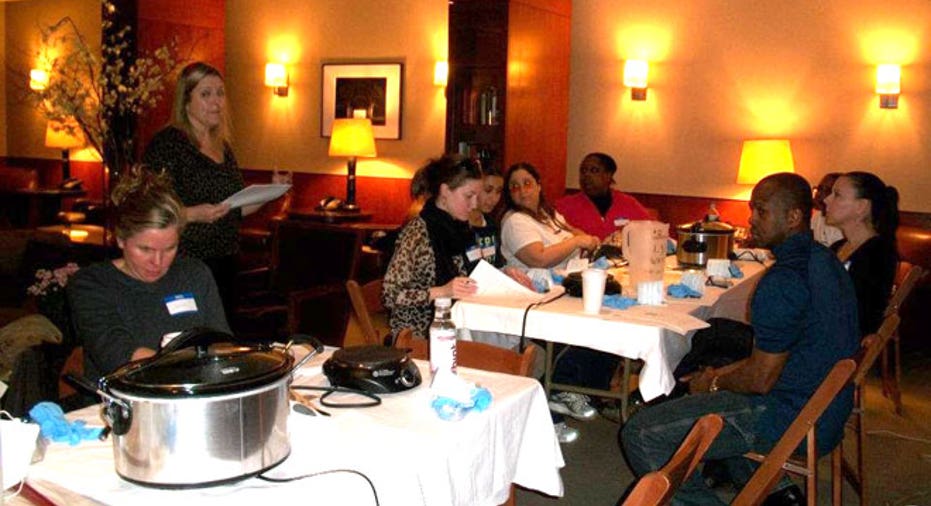 We're highlighting small businesses from around the country as nominated by you, our readers. If your favorite small business is using Twitter to communicate with customers, let us know about it @fbsmallbiz with the hashtag #mysbc, and it may be featured as an upcoming Small Business of the Day.
Small Business of the Day: Back Porch Soap Co.
Who: Marla Bosworth, 47, @backporchsoap
What:  Handmade bath and body products, as well as consultations for beauty and cosmetic companies
When: 1998
How: Bosworth started making soaps in the late nineties as an outlet from her day job as a market research analyst. One year later, she was laid off, and decided to invest her severance package into creating a homemade soap business.
She opened a bath and body store in Plymouth, Mass., but decided in 2006 that she wanted to be based out of her home to spend more time raising her daughter. Soap makers began calling her, requesting classes and tips on making soaps and starting their own businesses. Slowly, Bosworth began consulting and teaching in addition to selling products.
"Now the bulk of my business is teaching classes in New York City," she said. "I travel down once a month and teach business classes on how to start up, launch and make your own products."
Where: Duxbury, Mass.
Biggest lesson learned from a customer: "That they are always first. And, if you get a message repeatedly, you need to be open to listening to it," Bosworth said. "It would have been really easy for me to say, 'No I won't share what I have taken years to learn.' You have to be open to new business ventures."
To view more Small Businesses of the Day, click our interactive map.