How Grads can Increase their Online Visibility and Job Prospects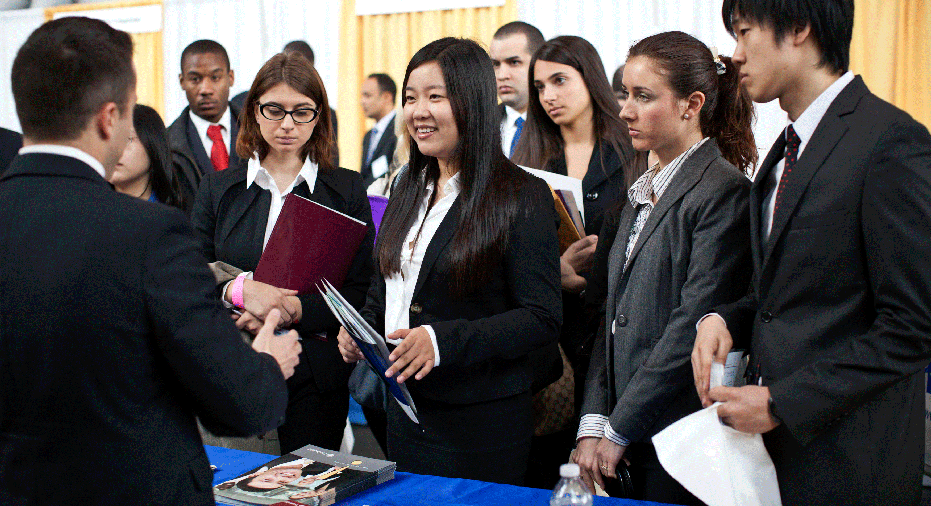 While grads on the job hunt are trying to set themselves apart from the rest of the pack, they may not realize where and how employers are assessing them as potential candidates.
According to a recent report by SilkRoad on the most successful sources for generating candidate interviews and hires, the top three places where companies find candidates online that they actually hire are their own websites (14% of more than 150,000 hires), Indeed.com (9% of hires) and CareerBuilder and LinkedIn (5% of hires).
Grads should cast a wide net and seek out a variety of resources both on and offline when looking for a job. They also need a strong, positive online presence, says Mark Phillips, Managing Director of Hire Education, Inc.
"Everyone involved in hiring will be looking online for clues about who a candidate is and how they will fit on a team--one of the biggest red flags for my recruiters is a candidate who does not have a robust online presence," he says. "If a job seeker is not highly visible, they miss a huge opportunity to connect with connectors of all shapes and sizes."
Employers are also stepping up their online visibility efforts. A report by Seven Step Recruiting concerning how Fortune 100 companies use the internet to recruit, shows that 94% of companies have optimized their websites to attract top talent.
"In an age where people are more mobile and social than ever, companies need to create an engaging online experience that does more than simply host their jobs postings," says Thomas Boyle, director of product strategy at SilkRoad. "They need to provide a rich, branded career site to help fuel the decision-making process."
For candidates wanting to stand out, here are tips from career experts on how to upgrade their online visibility for potential employers.
Tip No. 1: Create a Strong Online Portfolio
Candidates can create a tangible online portfolio through a professional website or blog to showcase their skills and experience, says Erin Bazinet, sourcing team manager for Seven Step RPO.
"The more visible you are online and the more personal branding you do can only help these candidates to be 'found' by potential employers," she says.
Even without advanced web programming skills, job seekers can create their own sites through resources like PortfolioVillage.com and WIX.com with free accounts and powerful drag and drop tools to create a personal website or blog quickly and easily, according to John DiMarco, professor at St. John's University and author of Career Power Skills. 
"It provides a platform for you as an individual to create a personal brand and show off your creativity," he says. "The online portfolio should be a hub for your professional work, which can offer an extended view of your talents and accomplishments and compliment social media sites like LinkedIn."
Tip No. 2: Increase Social and Professional Networking Involvement
Positive activity on social networking sites like LinkedIn and Twitter will increase candidates' visibility to hiring managers.
Boyle says following organizations and learning about live events and networking opportunities can also augment a grads' search. "They should strive to gather recommendations from within their network as well, including both former customers and colleagues."
Candidates can engage with companies online by thoughtfully commenting on blog posts, responding to tweets, networking with current employees, following the company on LinkedIn and interacting with relevant posts, adds Bazinet.
"Having an online connection with a company shows you're not only passionate about the company, it often showcases your expertise which could lead to potential job opportunities down the road," she says.
Tip No. 3: Be Visible, but Not Blinding
Although visibility is an important factor in getting hired, it's important that grads don't overdo it, recommends CEO of AfterCollege, Roberto Angulo.
"Try to stick with original content and your original ideas--sharing too much content with people, especially when it's not your own or when it's not accompanied by some good insight, will become boring," he says. "Be original and thoughtful. Don't be just a noise-maker."
It's important that graduates learn what their intended industry expects from workers and follow the protocols, says DiMarco. "Research the way others promote themselves in the industry to get a feel for what is appropriate." .
While an engaged online presence can help grads stand out, it's also important to take a more personal approach when the time is right, says Phillips.
"Email hiring managers and offer to meet them for coffee, seek out informational interviews, ask for advice," he says. "Online profiles don't get hired, people do--the key is making it easy for a company that discovers you online to connect with you in person."