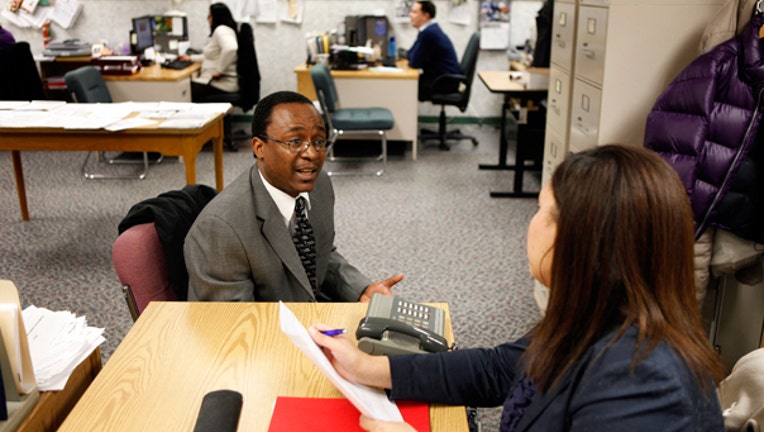 When it comes to grabbing a hiring manager's attention with a resume, it's not all about the skills and experience. Human resource departments are putting more emphasis on soft skills like communication skills, cultural fit and a candidate's ability to work as part of a team.
A recent employer survey conducted by the Association of American Colleges & Universities found that 93% of employers agree that a candidate's demonstrated soft skills are more important than their undergraduate major.
"While field-specific knowledge is incredibly important when applying for jobs, most employers are interested in candidates who also have a broad range of skills and knowledge, including communication, critical thinking, decision-making, and problem solving skills, as well as the ability to work well on teams and manage multiple priorities," says Becky Takeda-Tinker, president of Colorado State University-Global Campus.
Finding well-rounded candidates with the right cultural fit has become an integral part of the screening process, and companies are seeking out grads who can show they are a match in every aspect, according to Dan Schawbel, founder of research and consulting firm Millennial Branding and author of Promote Yourself: The New Rules For Career Success.
"It's not just the cost savings, it's the productivity--if someone is a good match, they'll thrive there and be so much more successful and that's good for the company and good for the individual," he says. "It's really about match making and that will never change: is this person good for the company? Do they believe the company is right for them?"
To showcase soft skills in a genuine and effective way, here are three tips career experts recommend grads keep in mind.
Tip No. 1: Show a Vested Interest
Employers can instantly read a candidate's demeanor and body language in an interview to gauge their interest and commitment to the position, says Brian Dodds, president of strategic workforce recognition organization Recognition Professionals International.
"A lot of times people come into an interview and it's like they're just showing up, they're just on time and it's just enough," he says. "Then you have other candidates that come in to say, 'I've really been looking forward to this, I appreciate you taking the time to meet with me' and coming in with a sense of respect and not just thinking, 'This is a formality or process that we're in and I hope I get through this.'"
To genuinely convey enthusiasm, grads need to do thorough research on industry news, review the company's website, social media profiles and even employee blog posts to make sure they will mesh well, says Schawbel.
"If you really want that position and really want to work with that company, you'll have a better attitude, you'll give eye contact, and you'll do all the right things because you know that not only you have to, but you'll be excited and happy to be there."
Tip No. 2: Be Ready to Discuss Working Environment Preferences
Before getting to the interview, it's important for grads to do an honest self reflection about their work style to anticipate being asked by the hiring manager if they work better as an individual or a team.
"The right answer is, 'I understand that being a part of a team, there's a synergy there that produces more effort and success than anyone does on their own, and no matter how skilled I am, I'm going to work best when surrounded by others with different skills and abilities that I have and together we can get more done,'" says Dodds.
Schawbel explains that most employers in the current workforce environment favor team work when it comes to accomplishing company goals, but candidates should expect to be graded as individuals as well as by their group work.
"It's very important to say both, because you might be in both environments—you might be working from home one day and working on a project that doesn't involve a team as much, you could have individual projects, it really depends."
Tip No. 3: Give Specific Examples
Job seekers should be prepared to offer specific examples to illustrate their experience for a wide variety of questions, including, "are you a team player?" "are you a problem solver?" and even "are you qualified for this job?" suggests Takeda-Tinker.
"By providing examples and specific information, job seekers are better able to demonstrate that they have the soft skills employers are seeking while also providing potential employers with insight into how they might fit in the organization," she says.
By discussing specific situations from past experiences (i.e. helping to settle a dispute between two team members at a former internship), as well highlighting other applicable skills, candidates can set themselves apart from the rest, recommends Schawbel.
"What they're looking for is can you prioritize tasks, do you have good communication skills and interpersonal skills, are you a good team player, do you get along with others, can you work with them and accomplish goals, are you results oriented, if there's a conflict what do you do?" he says.  "If you have 10 people competing for a job and they all have the same background, who do you choose? You're going to choose the one who has the best cultural fit."