How Foreigners Can Buy Real Estate in the US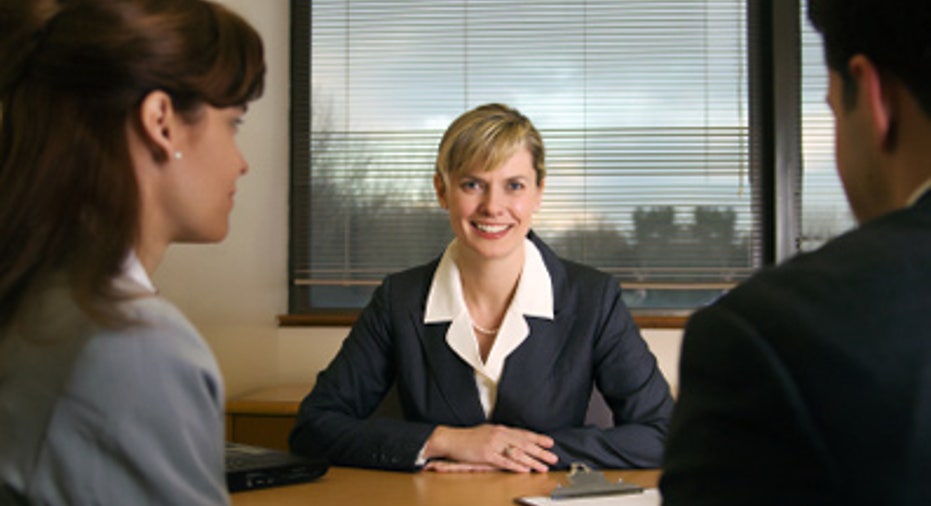 International homebuyers have been pouring billions of dollars into the U.S. housing market as they take advantage of lower home prices and a weaker dollar.
But many foreigners find it difficult to navigate the complex homebuying process when living abroad -- especially when they want a mortgage to finance the home.
"I get phone calls from people who are lost and don't know where to start," says Judy Hamblen, vice president of Foreign National Mortgage in Fort Lauderdale, Fla.
Find the Right People
They should start by finding the right professionals to guide them through the process, including a real estate agent and an attorney who are experienced in working with foreign homebuyers, says Mike Xylas, a real estate and banking attorney at AGMB in New York.
"The assemblage of a good team is crucial," he says.
The easiest way to find a good agent is through referrals, he says. The National Association of Realtors lists agents that specialize in working with foreign buyers on its website. These agents usually are certified "international property specialists," and often travel abroad to promote their services and properties.
Real estate agent Wei Min Tan says he usually travels to Asia and Europe to meet with potential buyers. Tan is a broker at Castle Avenue Partners, which is part of Manhattan-based Rutenberg Realty. He represents buyers from various parts of the world, including Singapore, Hong Kong, Australia and the United Kingdom.
"Most of them get to me through word of mouth, referrals, Google," he says. "They want someone to guide them, someone who can identify a good deal and negotiate price. They worry about who is going to take care of everything for them."
Like Tan, most of the agents who represent foreign buyers know attorneys, loan officers and accountants to help the buyers through the process.
Getting a Mortgage
When buying a home in the United States, foreign buyers often pay cash because it's a much easier, quicker process, says real estate agent Baro Shalizi of Shalizi Real Estate, in Santa Fe, N.M.
But with mortgage rates so low, many international buyers opt to finance their purchase.
"The market as a whole has seen a significant increase in demand for a foreign national product," says James Campanella, residential mortgage manager at City National Bank of Florida in Miami.
The lender says it sees borrowers from a wide range of countries, but most applicants are from Brazil and the United Kingdom.
Few lenders in the United States offer home loans to foreign buyers, but this type of loan is available. It's just a matter of finding the right lender, says Hamblen.
When buying a condo in a recently built development, buyers will find that some developers have already lined up lenders who are willing to offer mortgages for international buyers.
"I get a lot of calls from Realtors, attorneys (representing foreign buyers), and I'm getting a lot of phone calls from developers," Hamblen says.
Requirements to Get a Mortgage
A foreign buyer should expect to pay at least 30% of the value of the home as a down payment. The borrower will be asked to provide documentation to show sufficient income, bank statements, reference letters from their banking or credit institution, and two forms of identification, Campanella says.
"The foreign applicant should be aware that it is extremely important for the lending institution to know their borrower," he says.
The lender is required to conduct detailed reviews of the borrower's income and asset documentation.
"The review is looking for transparency of the borrowers, getting an understanding of where (and) how their income and wealth is generated and how their assets move around," Campanella says.
Depending on the buyer's nationality, a visa will be required, Hamblen says.
"We'll need a copy of their passports (and) a B-1 or B-2 (visitor's) visa," she says.
Lending Costs
Hamblen says borrowers are required to establish a bank account in the United States and deposit the down payment into the account to be able to get a mortgage.
Foreign borrowers are charged slightly higher interest rates than U.S. residents. But since rates in the United States are near all-time lows, borrowers may get a mortgage with an annual interest rate ranging from 4.5% to about 6%, Hamblen says. Mortgages are commonly available with rates fixed for a period of five, seven and 30 years.
Like U.S. residents, foreign borrowers are charged closing costs on a mortgage, including lender fees and third-party fees. Total closing costs vary, but it's typically about 2% of the loan amount, Campanella says.
Nationwide, the average origination and title fees on a $200,000 purchase mortgage total about $4,070, according to Bankrate's 2011 annual survey of closing costs.
Insurance
Every lender in the United States will require borrowers to buy homeowners insurance to protect the home from any potential damage. Insurance costs vary depending on the size of the home and state. They tend to be costlier in areas prone to natural disasters, such as Florida.
Property Taxes
International buyers must consider property taxes when buying a home in the United States. The taxes vary by state and county, from a few hundred dollars to thousands of dollars a year, depending on the area and value of the property. Depending on the buyer's nationality, the property taxes in the United States can be perceived as high. To others, they sound like a bargain.
"We had a buyer from Jamaica who paid the equivalent of $6 to $7 per month in property taxes (in Jamaica), so he was shocked with our property taxes," Hamblen says.
Manhattan has some of the highest property taxes in the United States, but Tan says some of his clients find the taxes there cheap when compared to their city of origin.
"Compared to Hong Kong and London, Manhattan is actually affordable," he says.